Woah, long time no post. Let's see what we've been up to since the last update…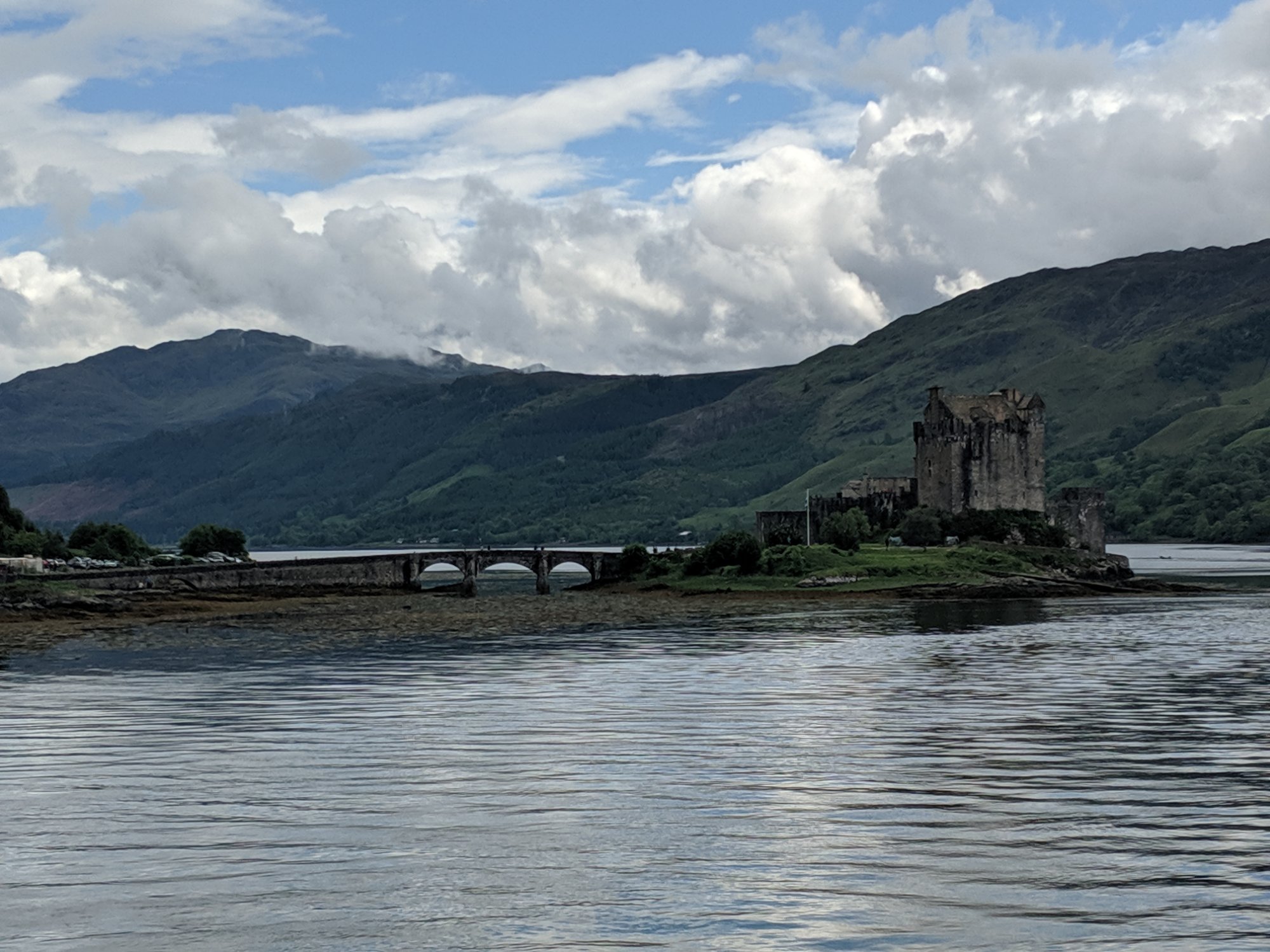 After touring the castle, we rode over a series of rolling hills until we reached the village of Lochcarron, where we stayed at the hotel/pub.The next day, we split up, as I wanted to ride up over a famous pass for cycling, the Baleach na Ba, and Erin and Pierre are smarter and took the flat shortcut. The ride over the pass was gorgeous, and there was only about 1 mile where it was so steep – like 17-20% – that I had to stop every 100 feet to question my existence.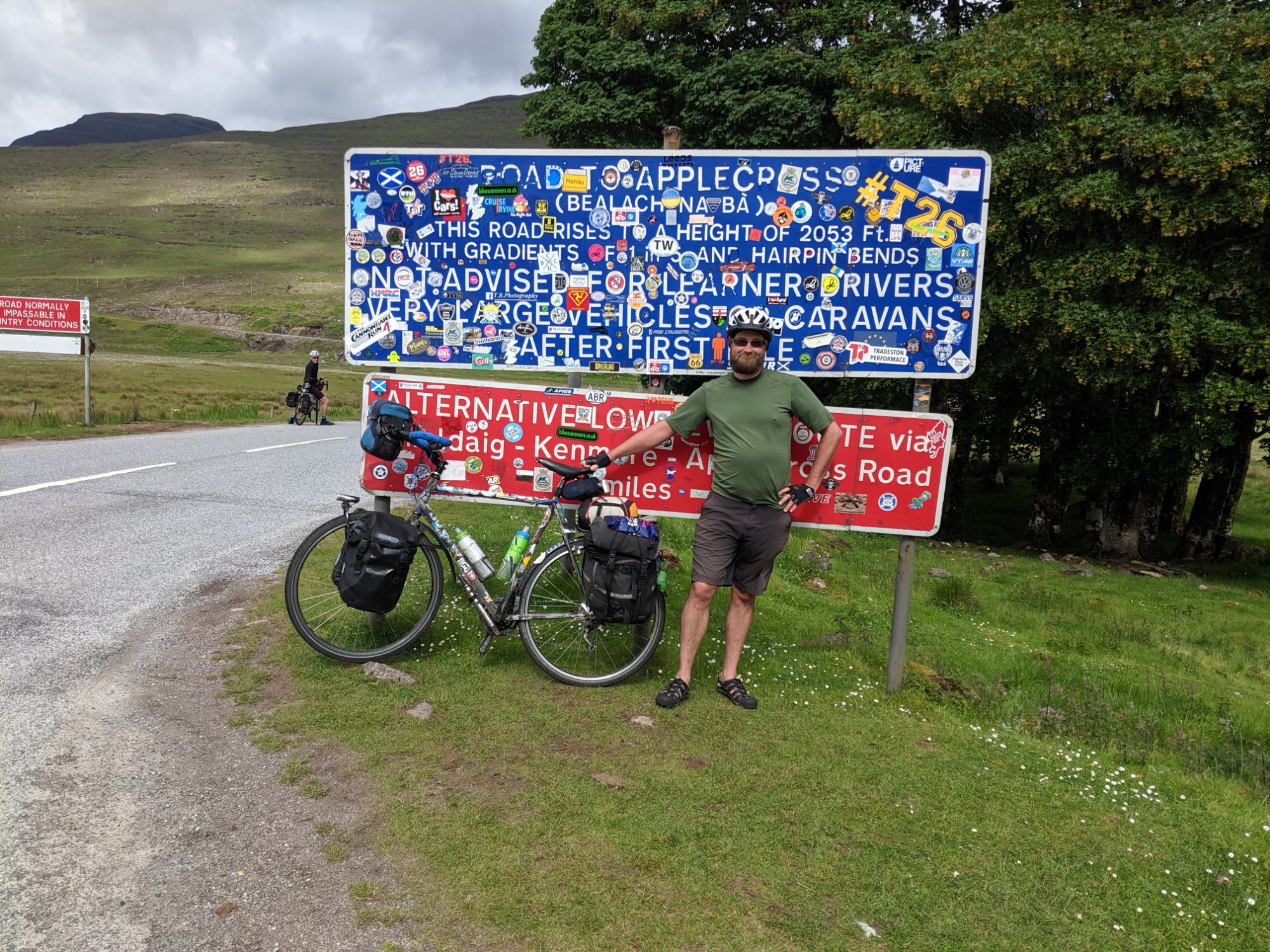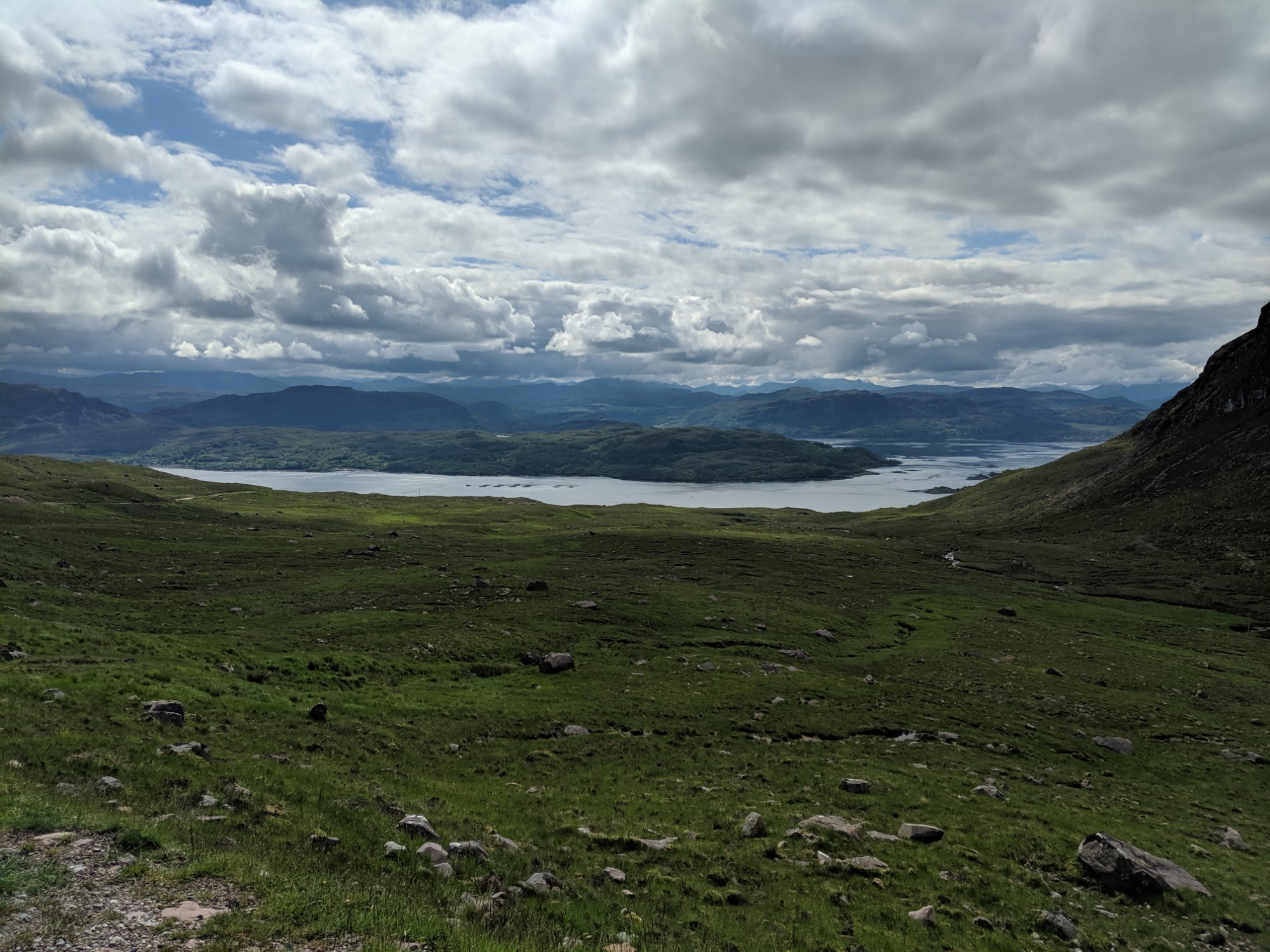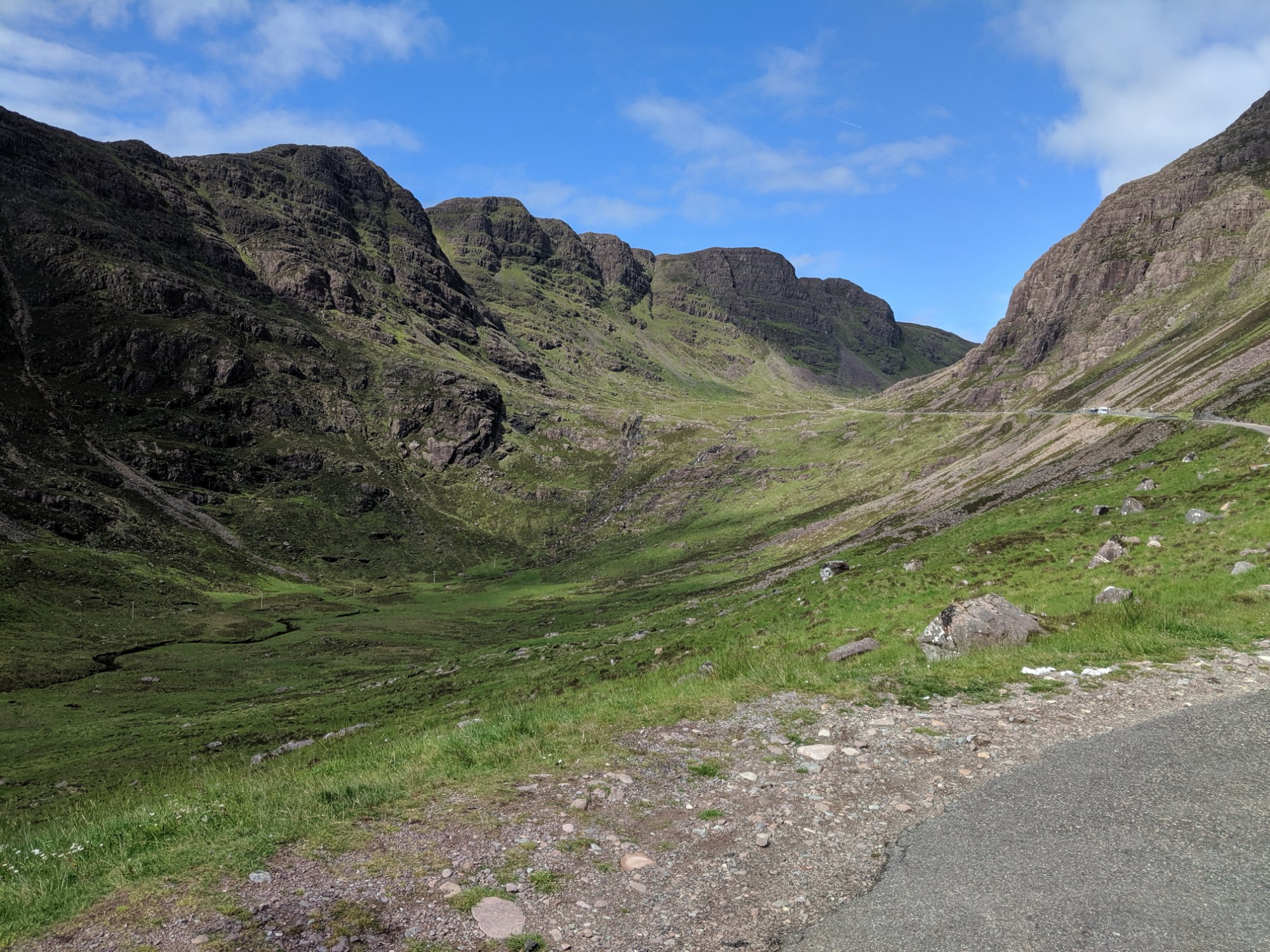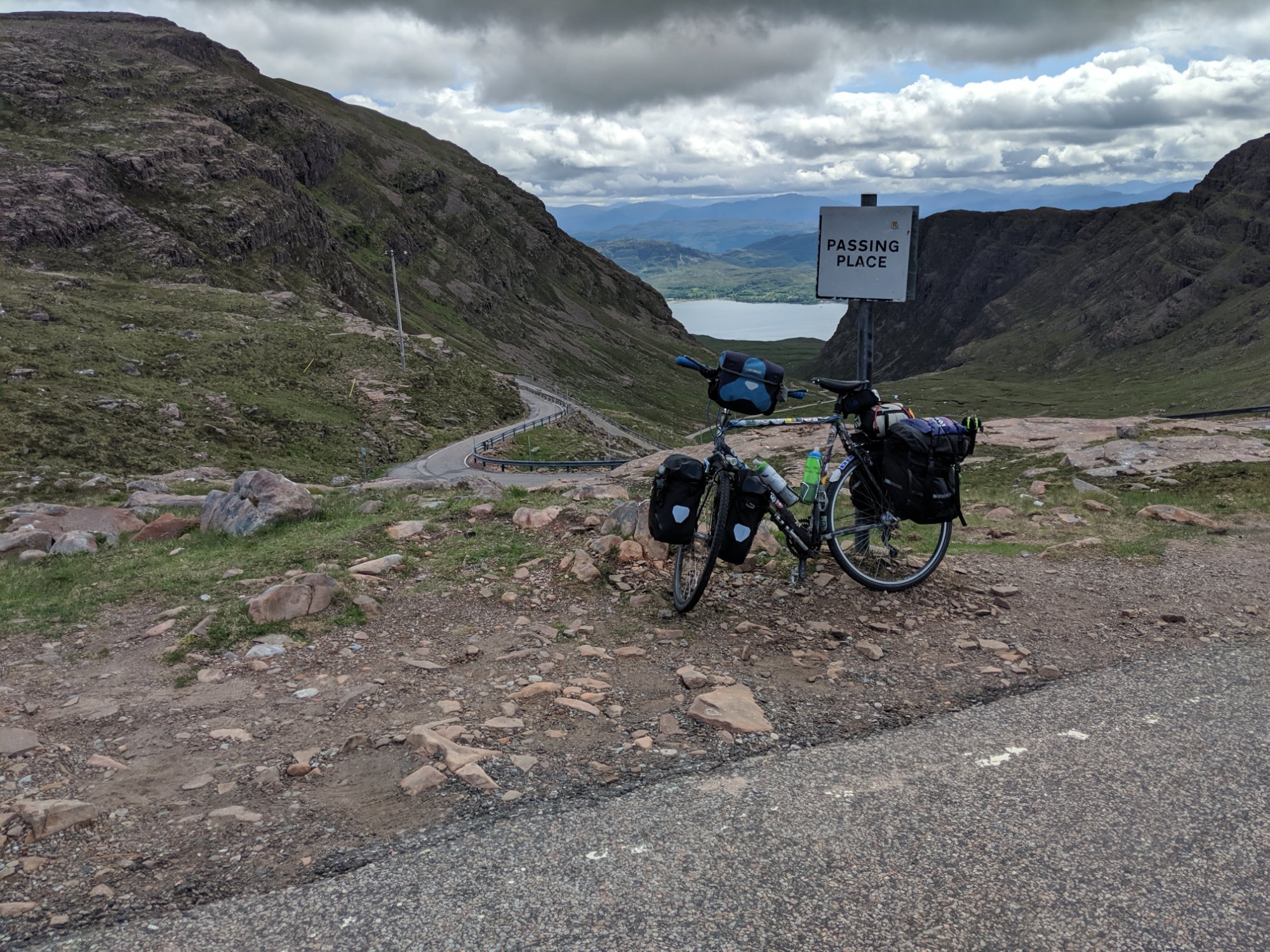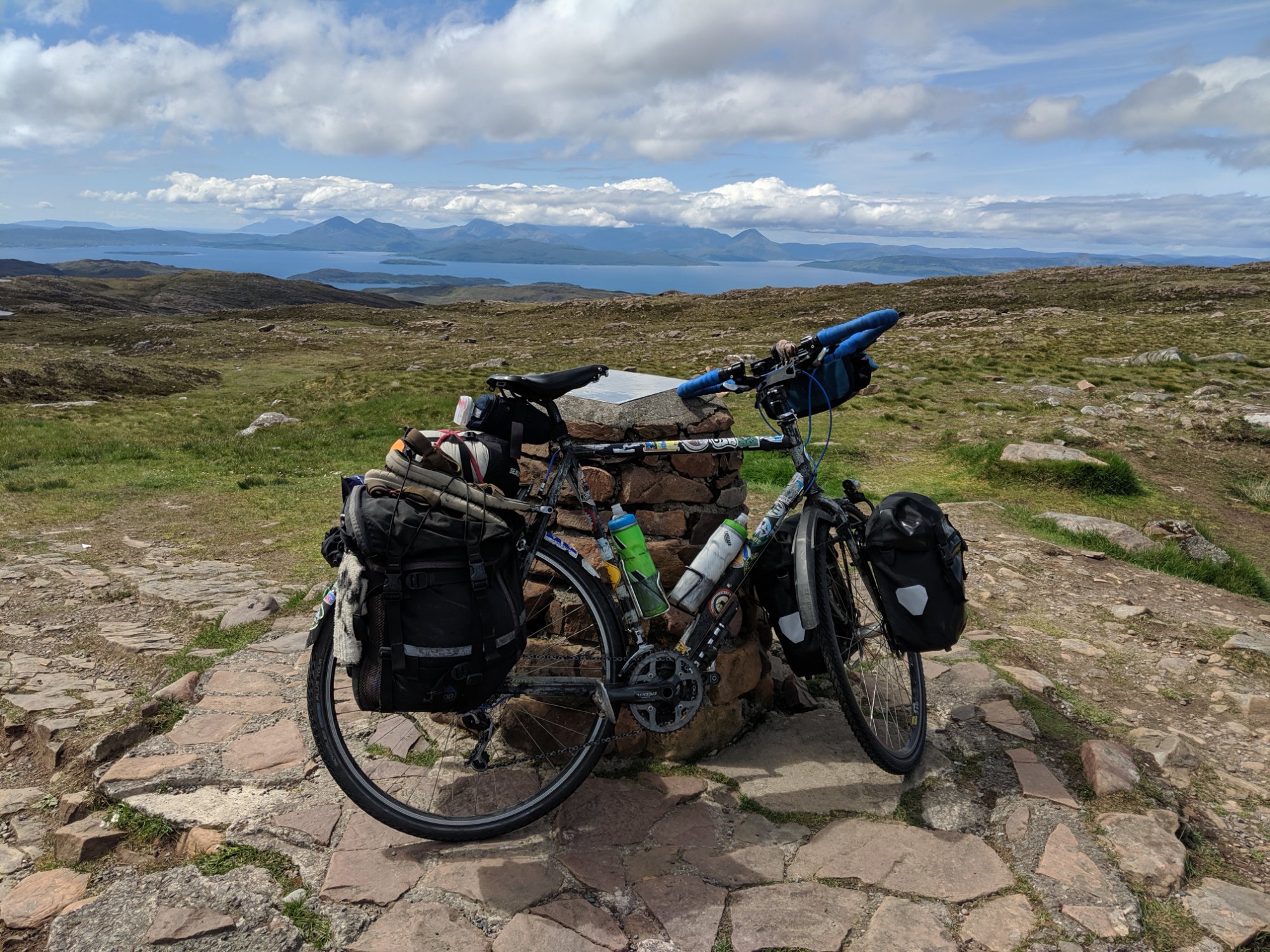 After reaching the top, I raced down the other side to the cute little seaside town of Applecross, and then continued along the coast to meet back up with Pierre and Erin. Unfortunately, it turned out that my workout had not ended with the pass – the coast road was beautiful, but full of very steep little climbs. Eventually, I was reunited with my fellow bums, where they had found a great little wild camping spot next to a stream. The weather even got nice enough that Erin and I took a dip in the steam to rinse off!