After Pierre and I left Erin on Loch Lomond, we climbed up into a gorgeous glen that led us to Loch Katrine, which is encircled by a private road open to bicycles. This meant we had about 10 amazing, nearly car free, miles to ride around the loch. But not before we had full Scottish breakfast – complete with vegetarian haggis – at the small cafe on the loch. Best of all, it stopped raining and warmed up enough that we were just in shorts and t-shirts – Even had to wear shades!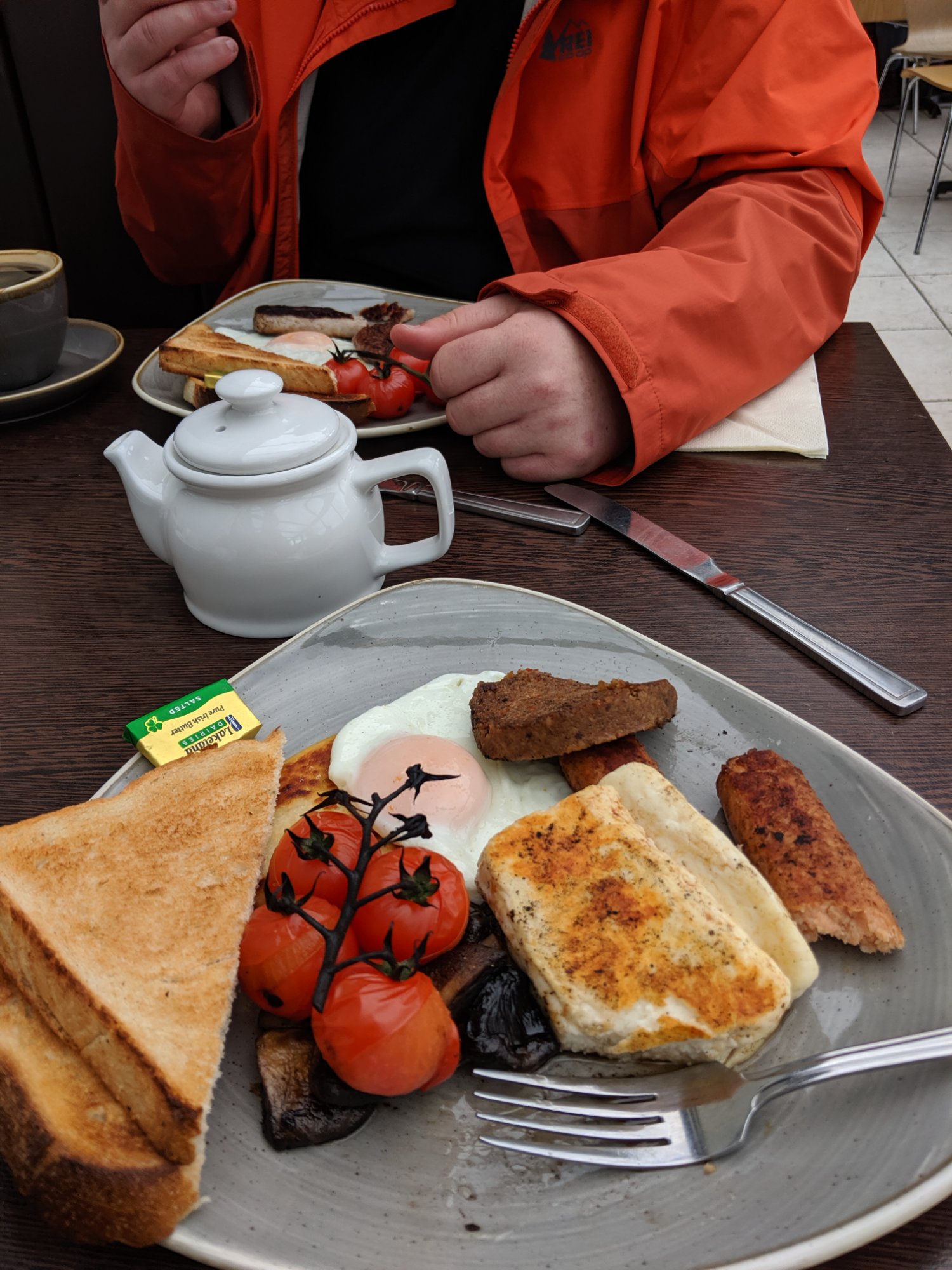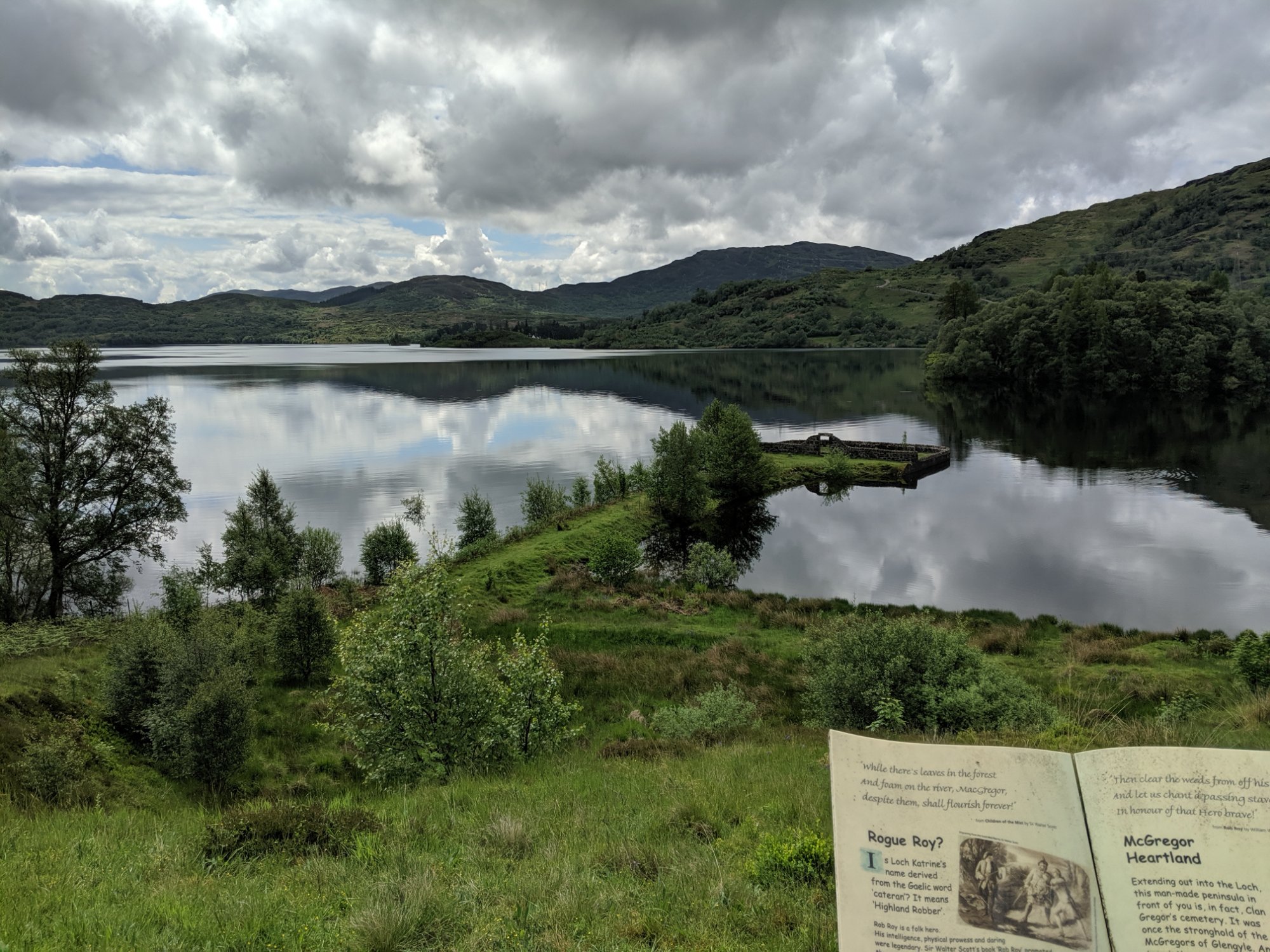 We then caught back up with a national cycle route, which took us on car-free paths up though a series of lochs and glens, until we set up camp at a nice campsite on a river. We've become acquainted with the infamous Scottish midges, tiny little biting flies. They don't itch like mosquito bites, but there are so many that they are extremely annoying. Also their bites leave little red welts so now our calves look like a connect-the-dots book.
The next morning the rains had returned, and we had a very wet ride to the town Erin was staying in. The first half wasn't so bad, as we were still on bike paths – mostly an amazing rail trail high up on the edge of a valley – but once we had to rejoin traffic it was a little nerve wracking. British roads, even the major ones, are pretty narrow and almost never have shoulders. Most of the traffic gave us plenty of room as they passed – it seems that most drivers are used to dealing with obstacles in the road, but it was still pretty stressful. Luckily, we found a nice pub to take refuge in, and I decided to go ahead and try real haggis – it kinda tastes like my grandma's cabbage rolls.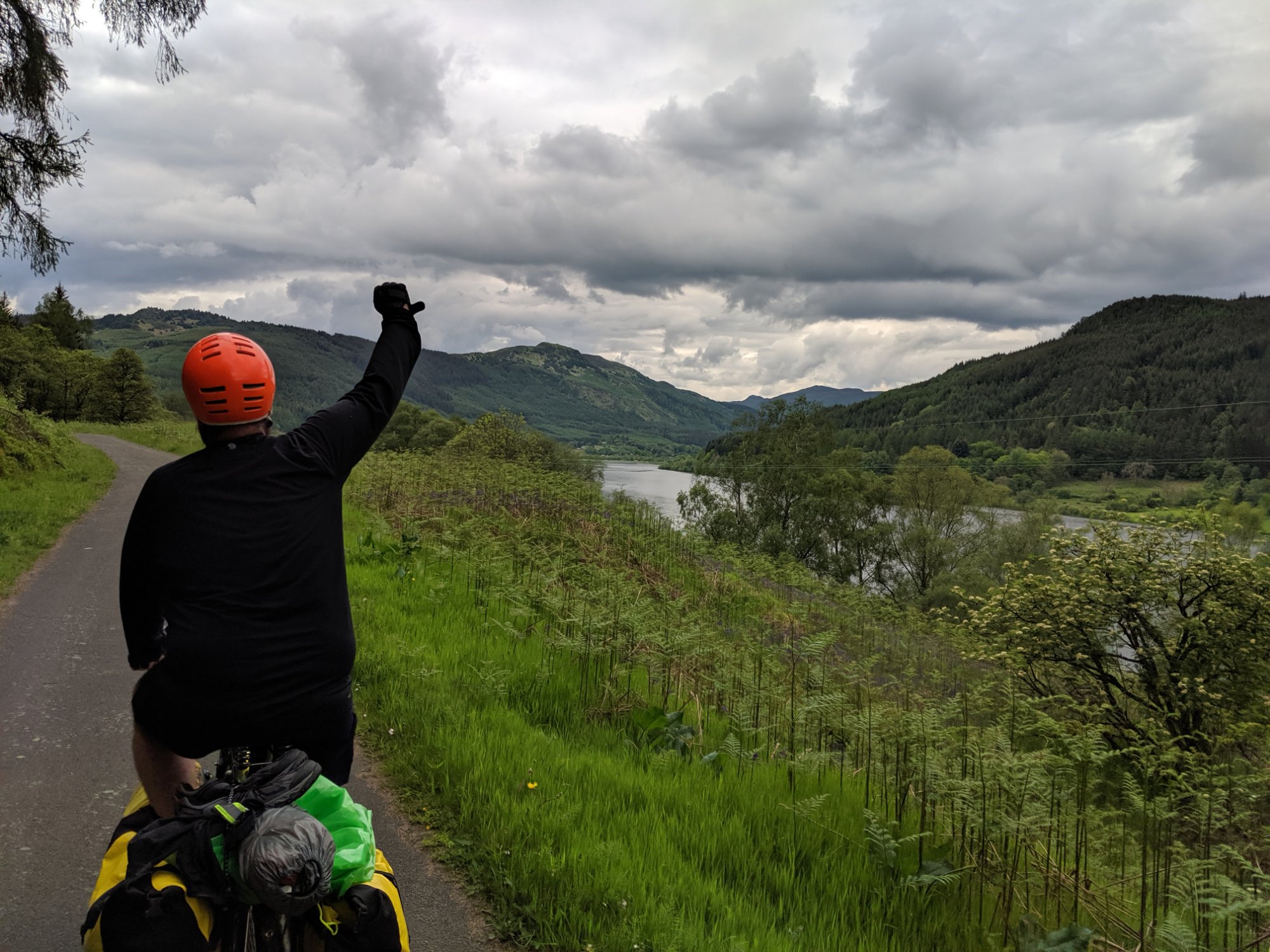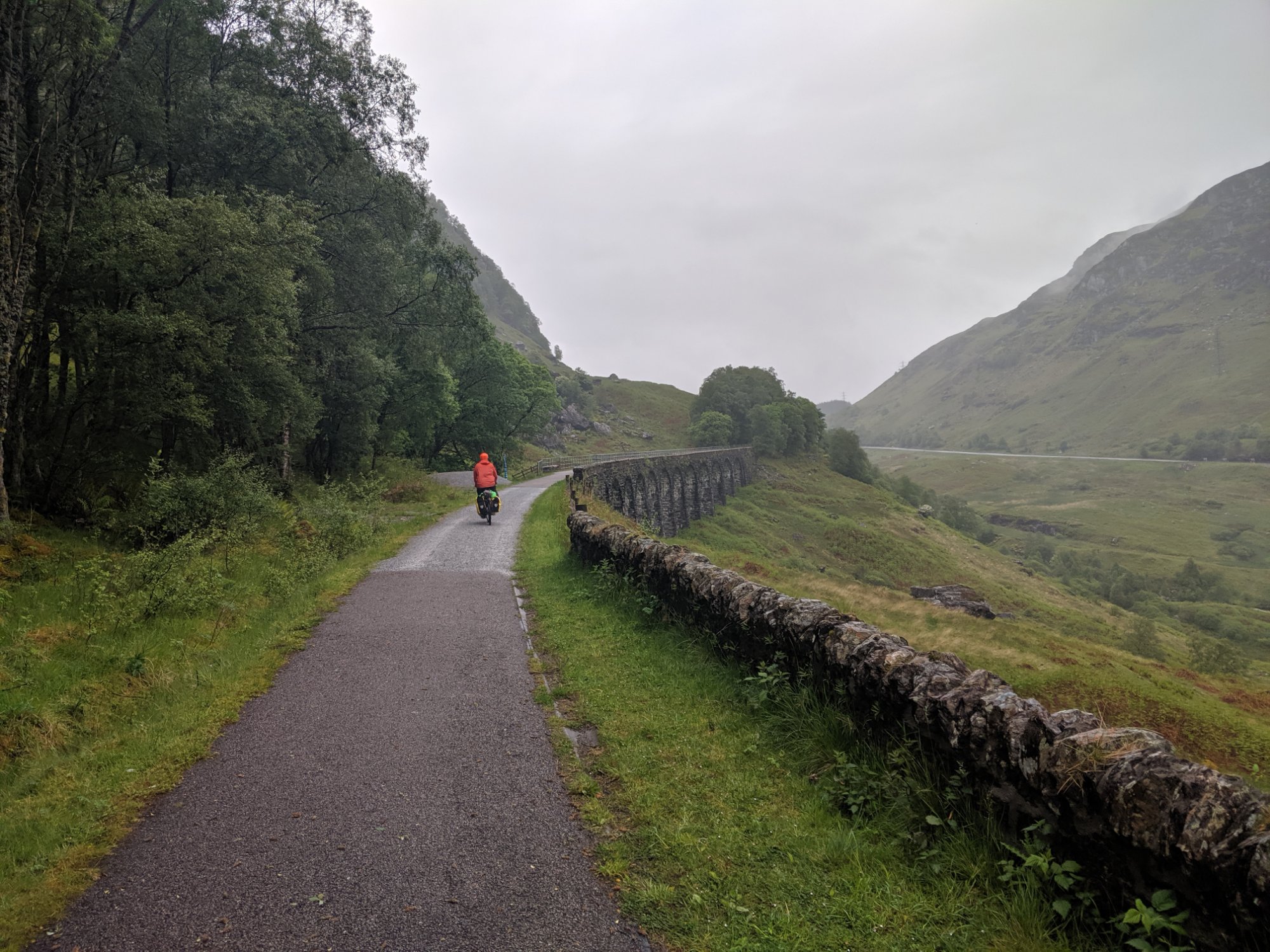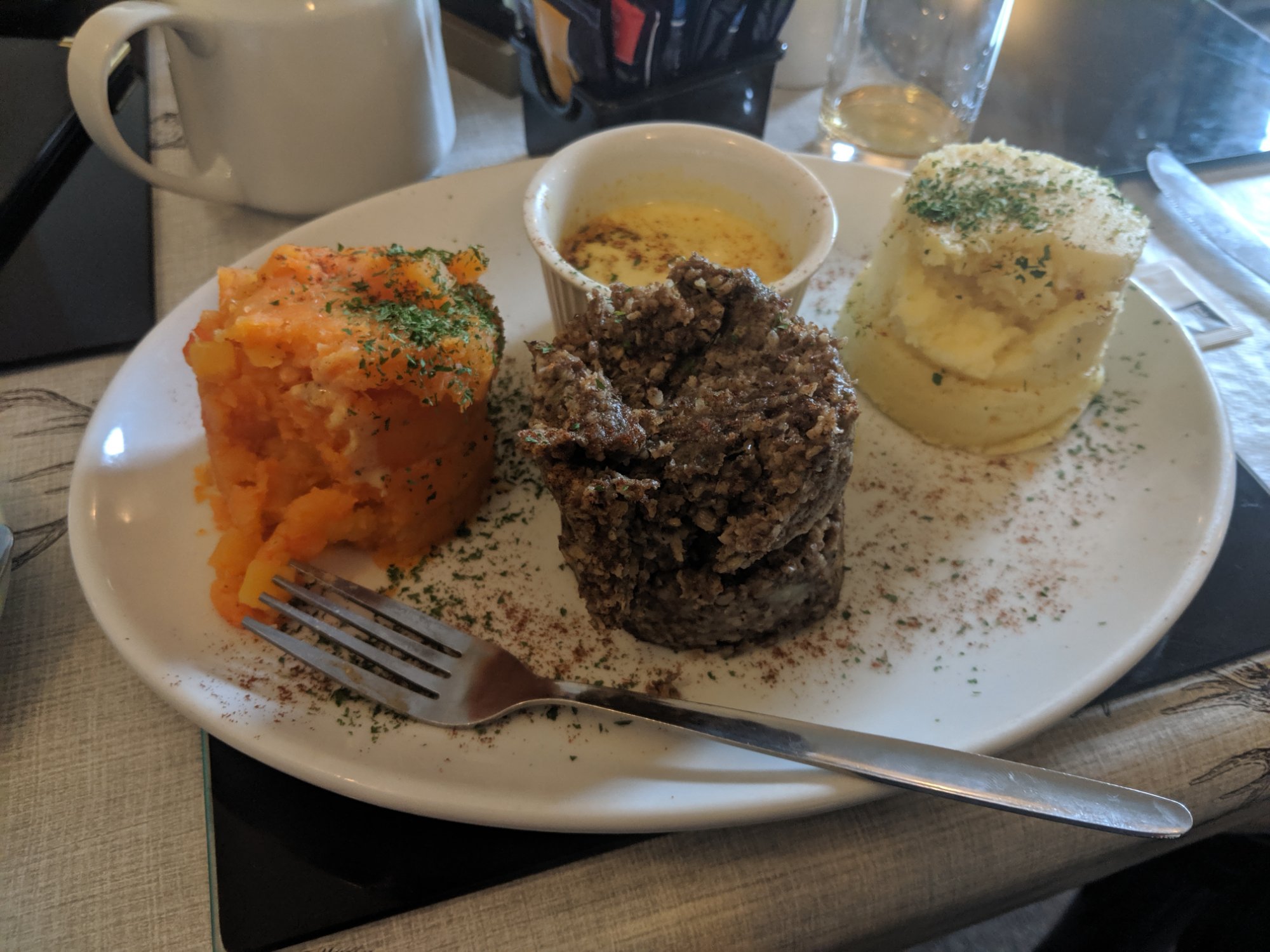 We met up with Erin in Tyndrum, home of the famous Green Welly stop, and decided to get a hotel to dry out. Words cannot describe the smell a hotel room gets with three wet cyclists drying out their gear.
This morning was again drizzly, but not nearly as bad as yesterday. We had a great ride up to Glencoe, a really beautiful valley that is probably featured in every movie you've seen in the Scottish highlands. We stopped at the ski resort to warm up a bit, and the weather really started improving, so Erin and I rode the lift up to get some better views. We had a glorious ride down through the glen, and by the time we reached the sea loch at the bottom, there were blue skies and the sun was shining.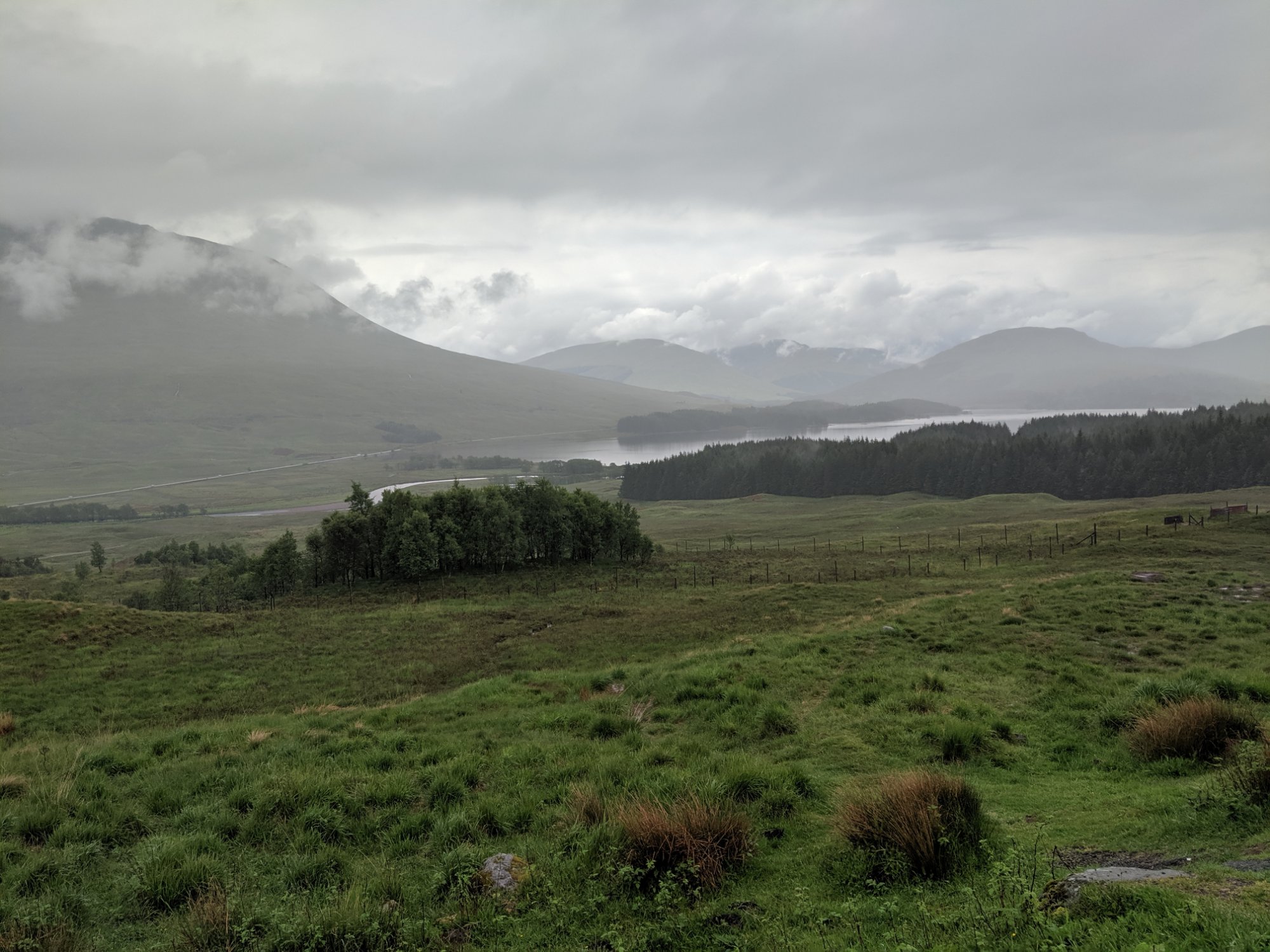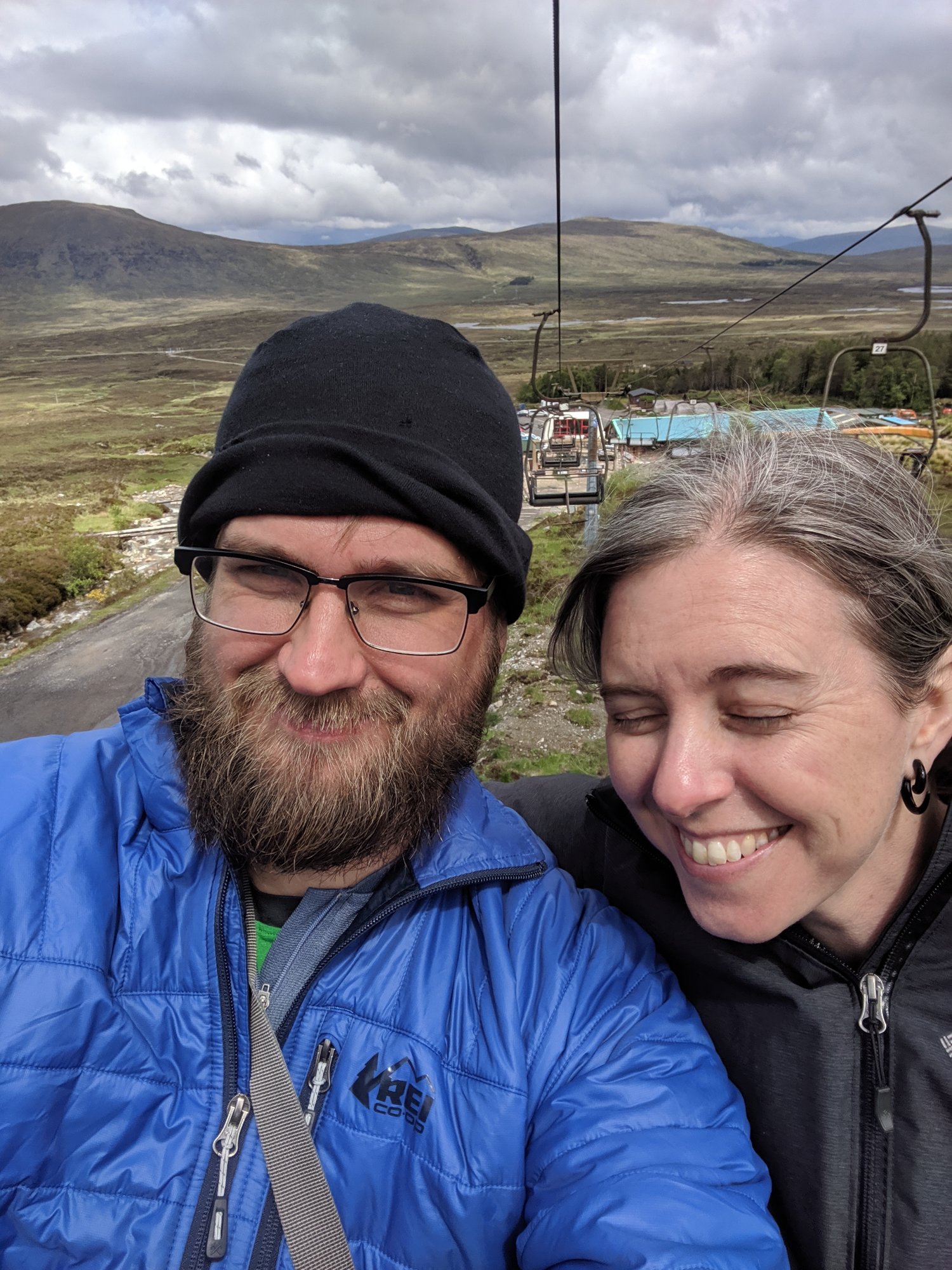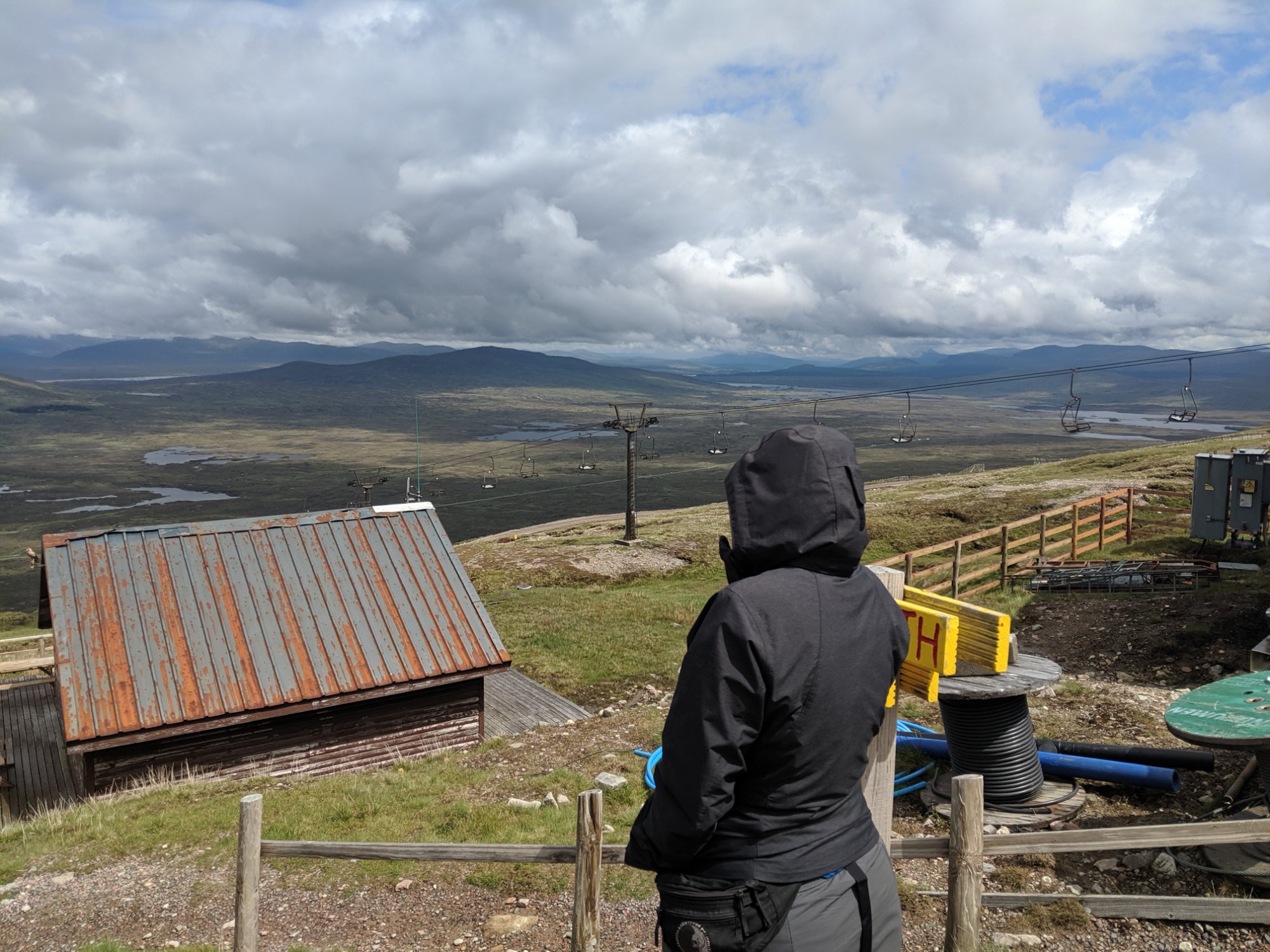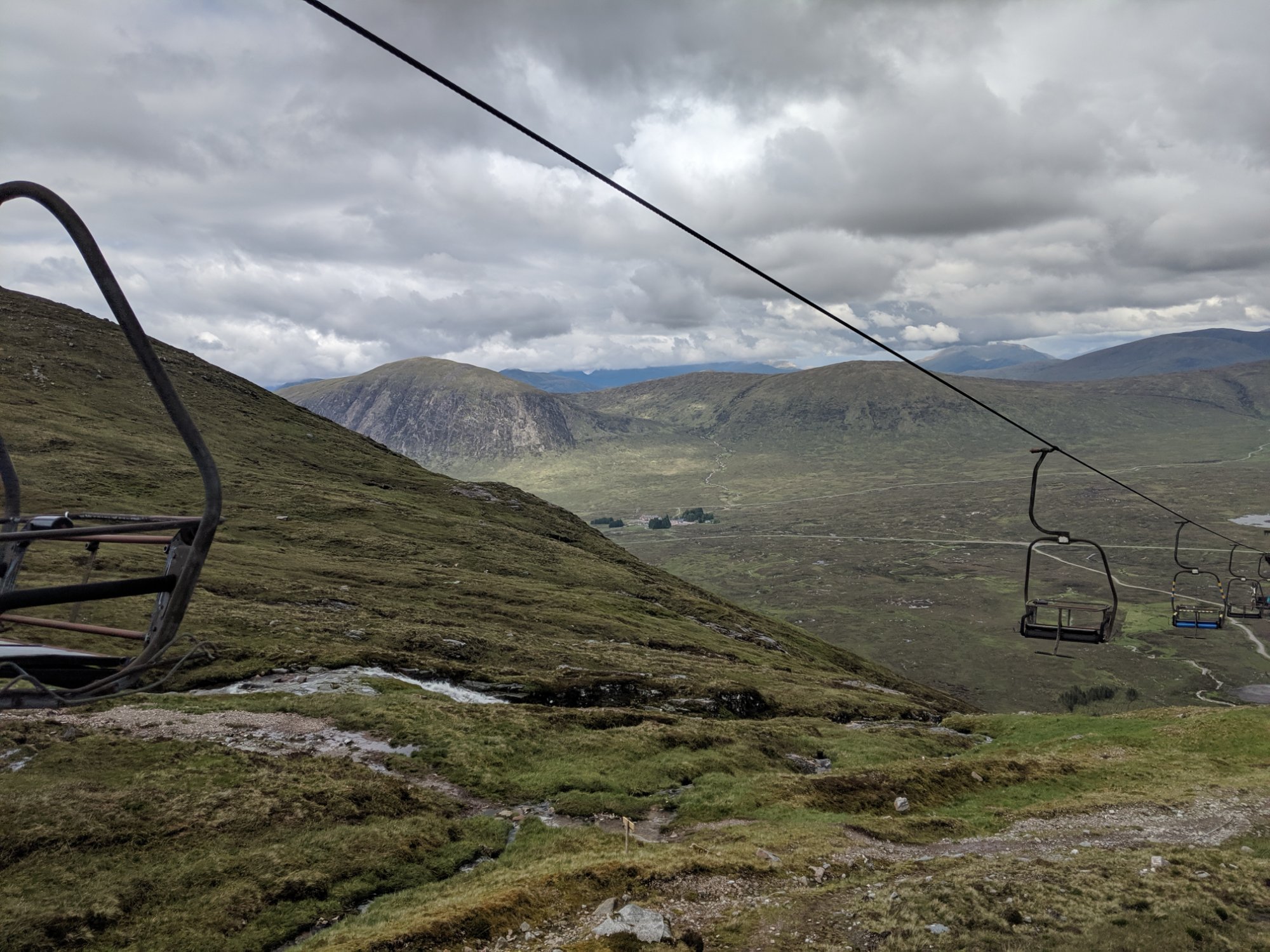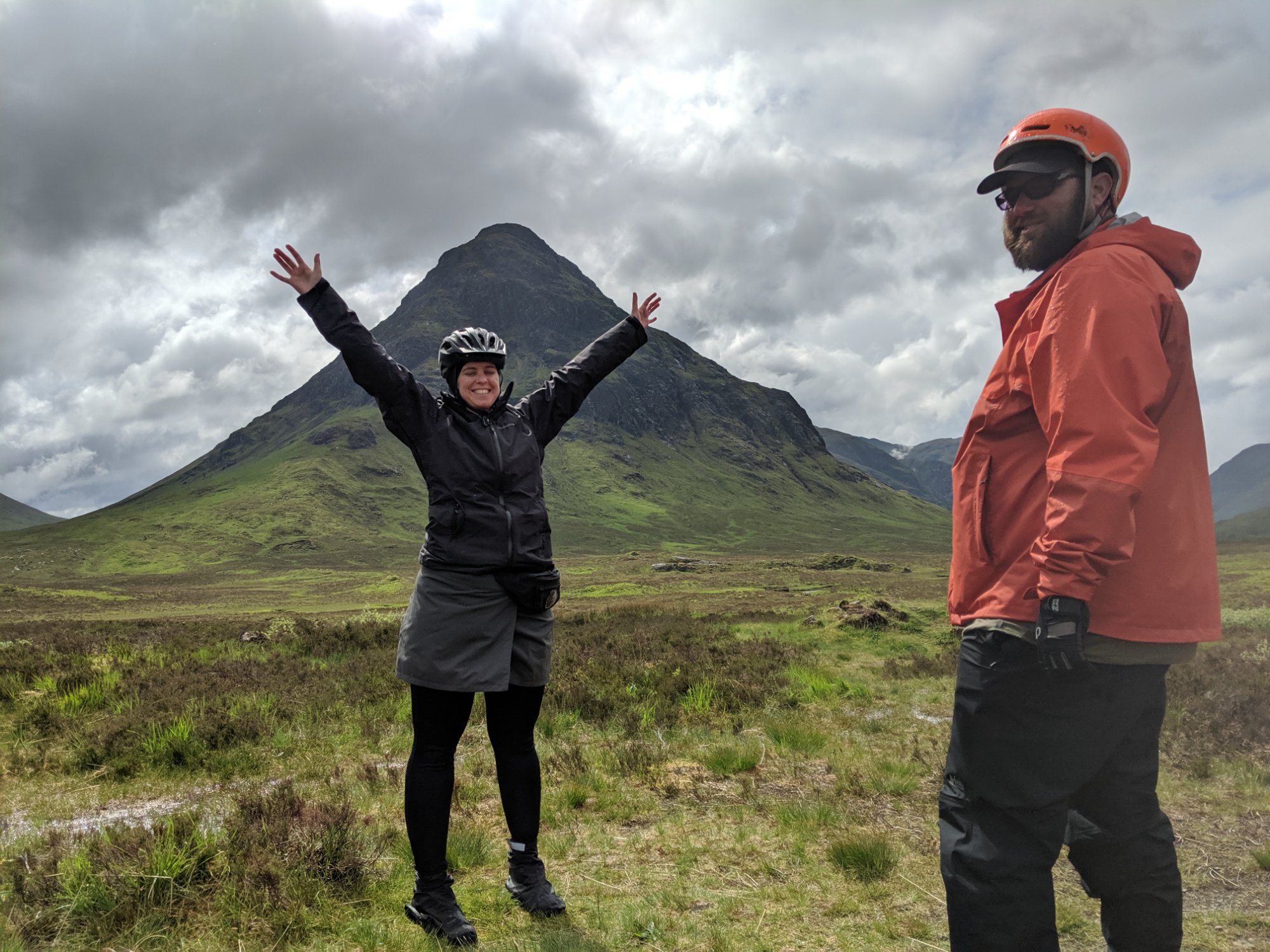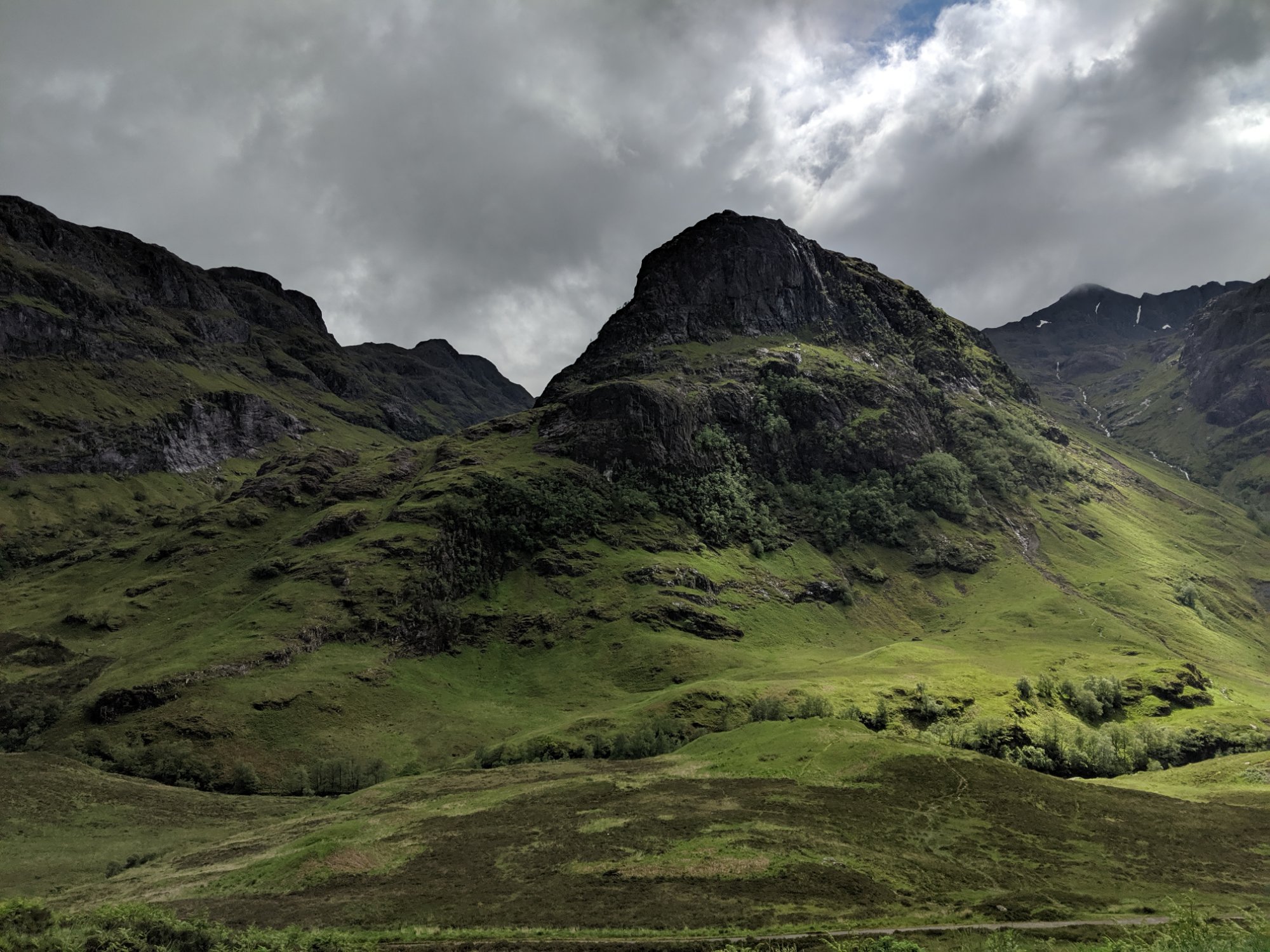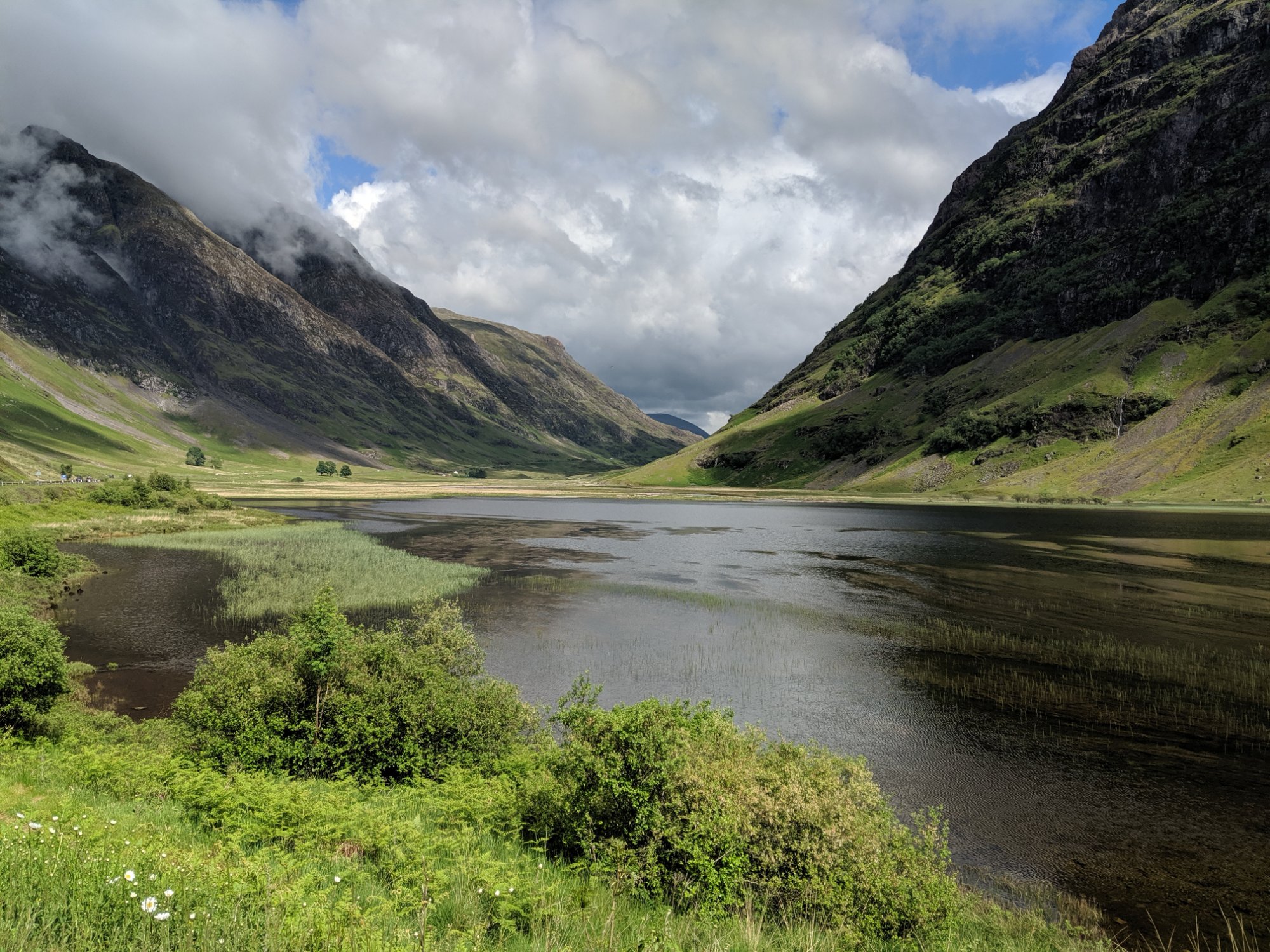 We took a ferry to the less-trafficy side of the Loch, made dinner on the beach, had a pint at a pub, and now are wild camping on a little green patch on the shore beneath a waterfall – what a great day!