The story so far: We had a great second day along the Hadrian's Wall route and finally got to see a bit of it.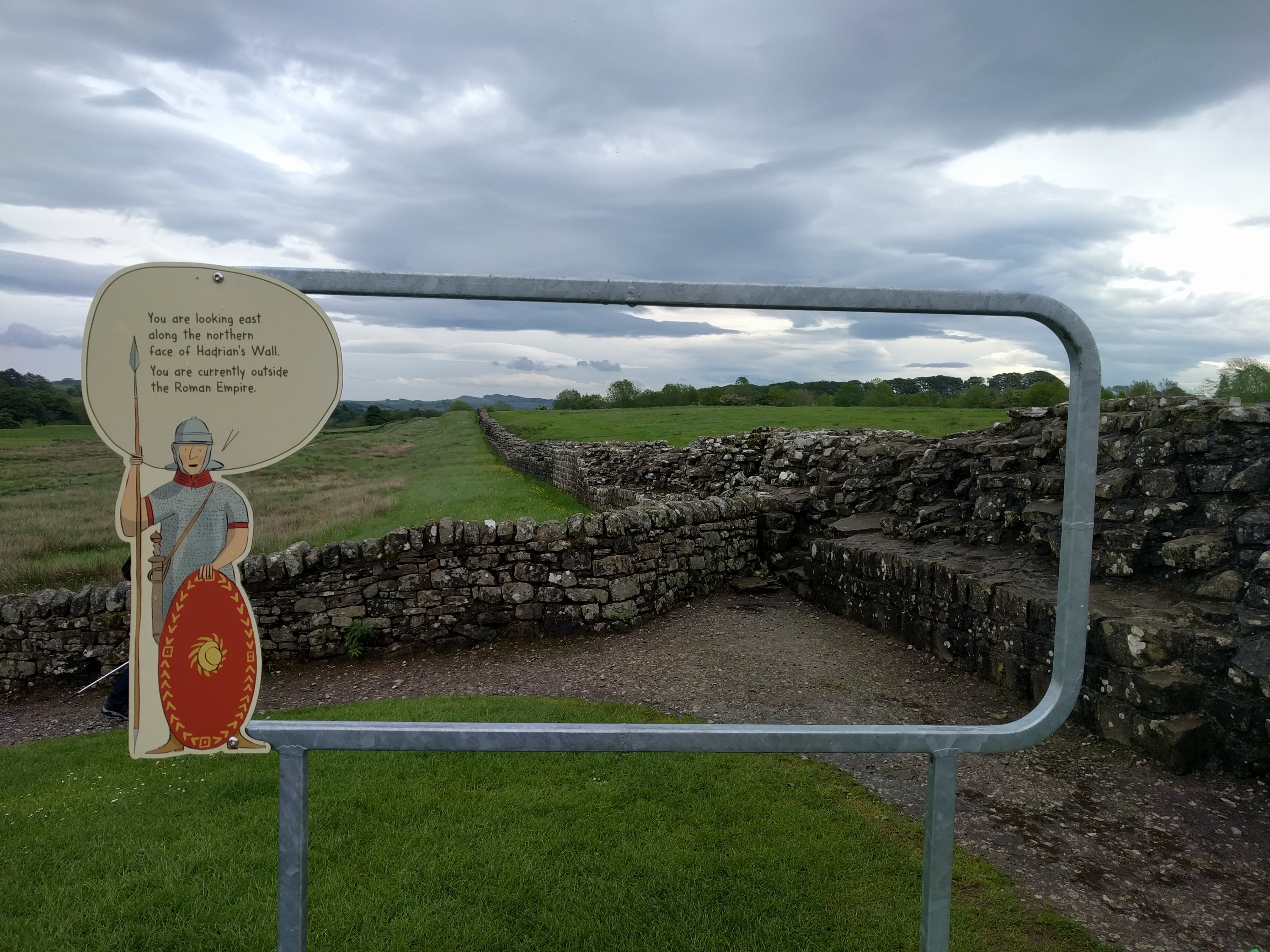 There's a sign here asking people to not walk or climb on the wall. I then saw a man walking on it, and his wife called to him that he's not supposed to do that. He shrugged and said, 'That sign's for the English; Scots dinnae listen!'
We then caught a train to Glasgow and had a ridiculously easy route out of the city on a nice bike path. I usually hate navigating big cities on bike tours but the national cycle routes are pretty well laid out here to avoid heavy traffic.Then into the highlands! The scenery is pretty stunning here and photos can't do it justice.
We rode up along the west coast of Loch Lomond and then caught a ferry across, then wild camped near a big hotel that also had a nice warm room for hikers to dry out in. (We're on the path of the West Highland Way, a very popular walking route.)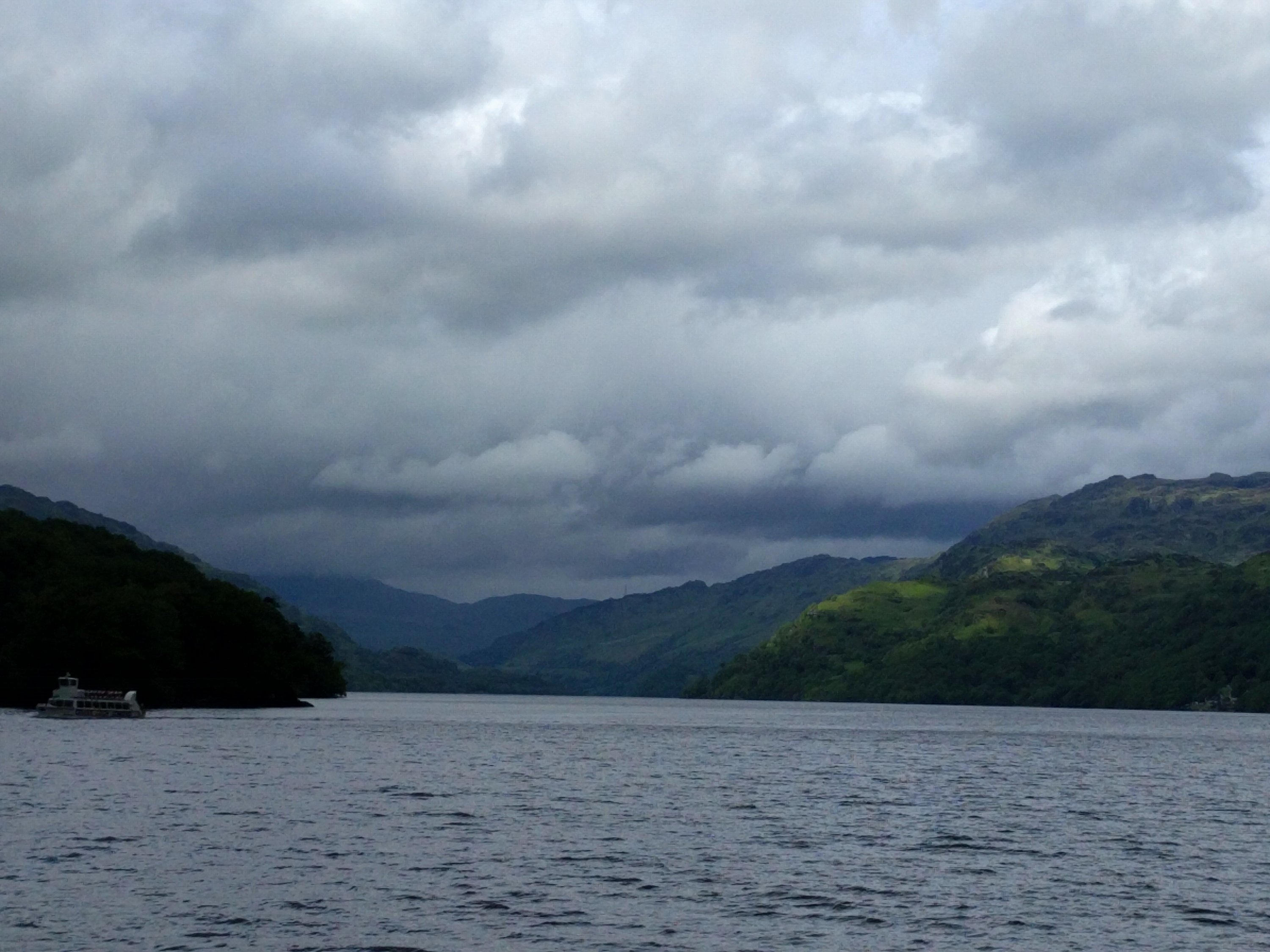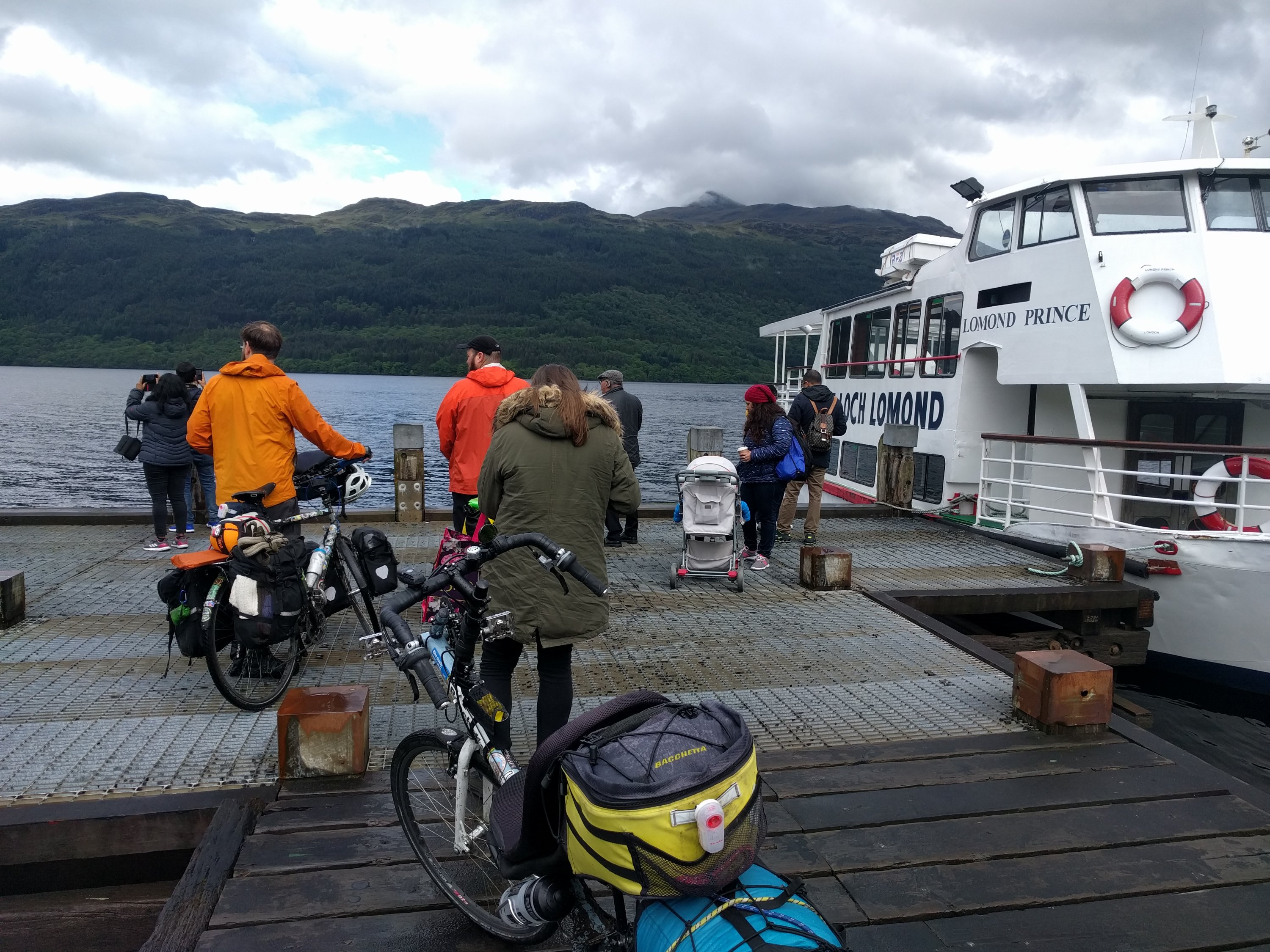 The next day I caught a train to Tyndrum to have a rest day while Greg and Pierre rode the long way around. Unfortunately it was a day of really heavy rain, and by the time they caught up to me they were ready to quit, so we checked into a hotel room and filled it with wet, smelly clothes.
On the plus side, Tyndrum is extremely vegan friendly, and I got some veggie haggis with my breakfast.