After another set of short, but gruelingly steep, hills, we continued making out way up the coast to Gairloch. The beach here had such amazing turquoise water!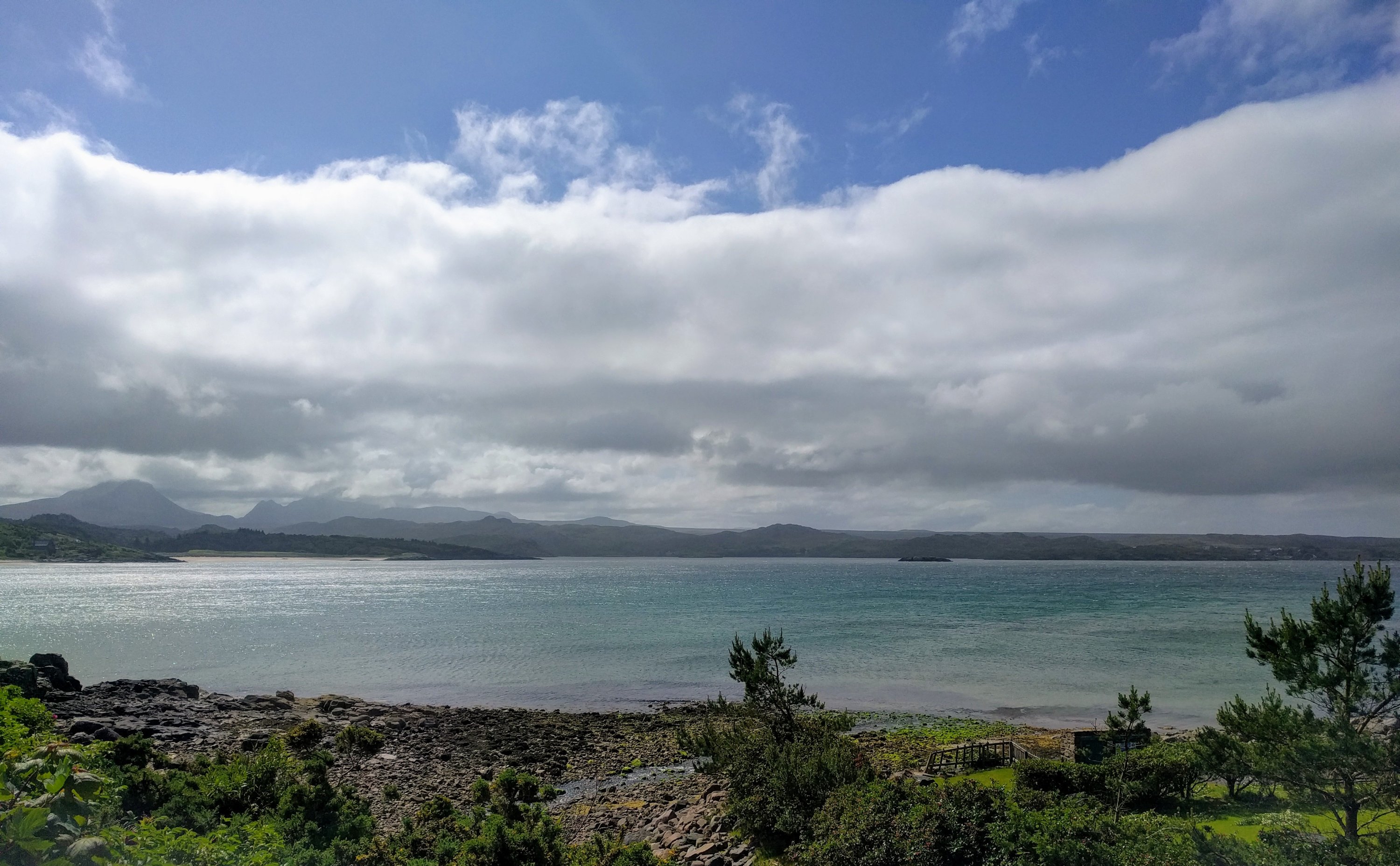 By the time we arrived at the caravan campsite the wind was starting to pick up, and the next morning had us riding into 20mph headwinds. Uphill. For mostly the whole day. I think this was one of the shortest touring days I've had yet – we only made it about 25 miles, but by the time we made it to our campground the wind had died down a bit and we had a nice night.
Cycling the North Coast has been pretty tough, but it's also incredibly beautiful here; everywhere you look it's been stunning, for days now.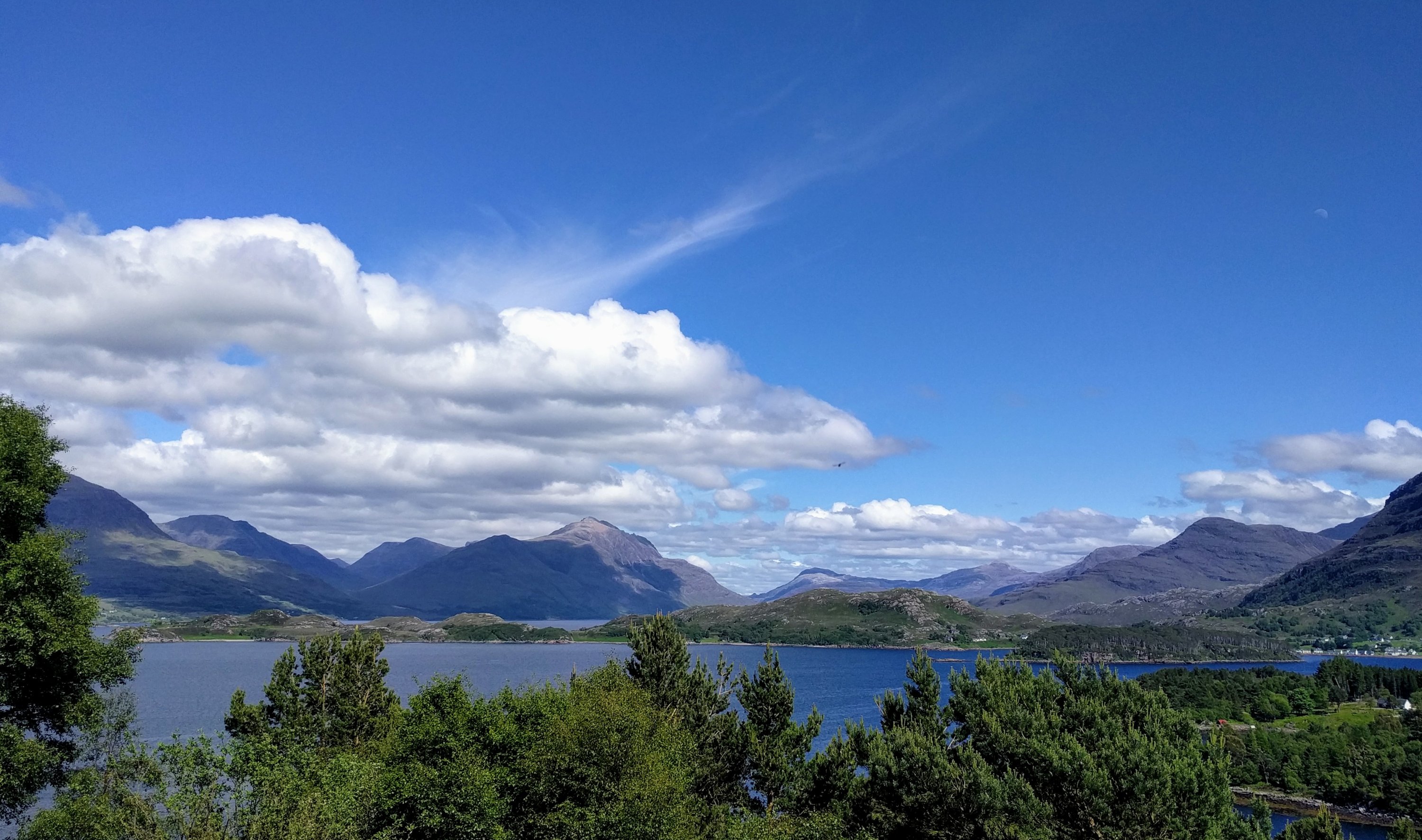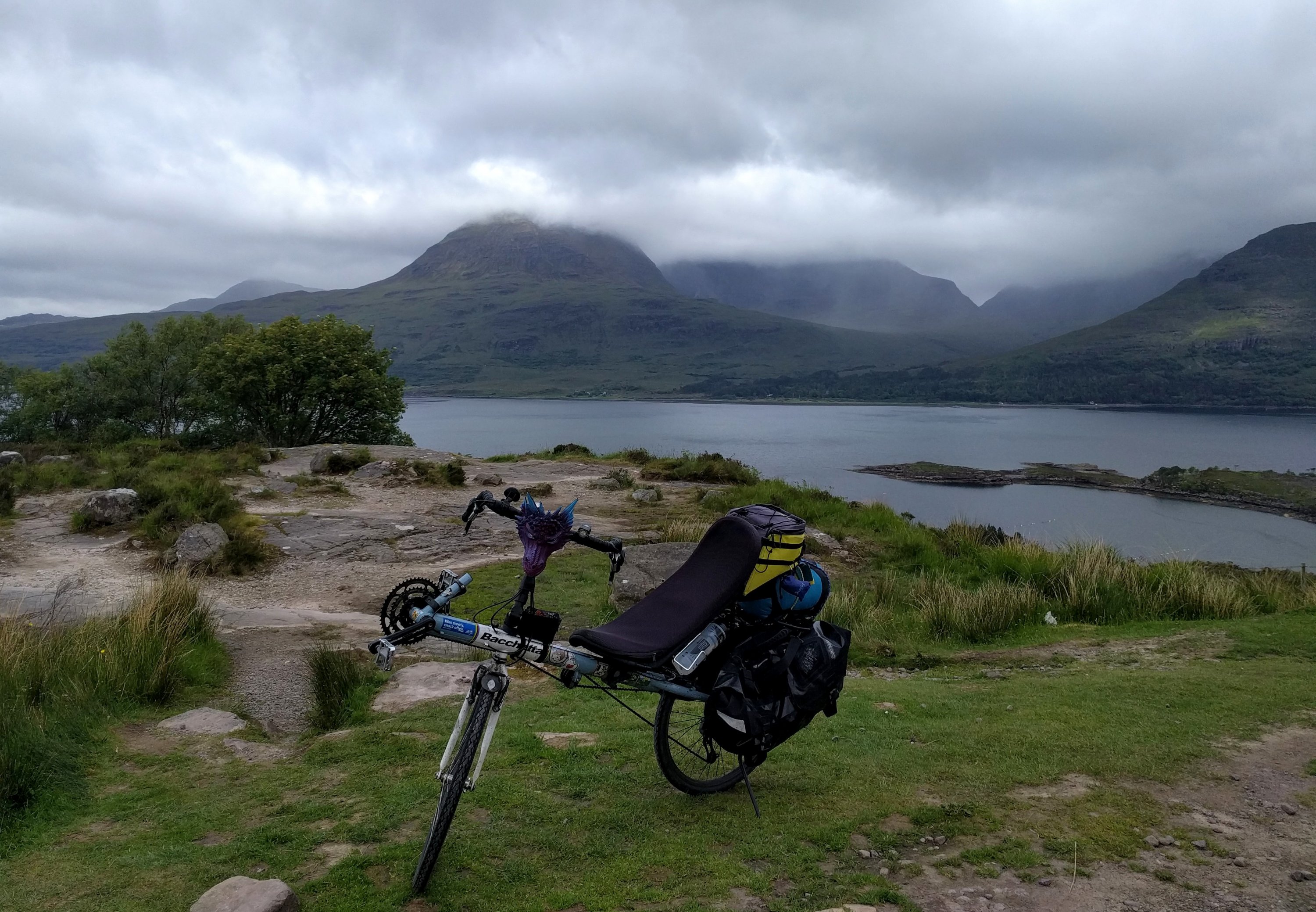 We had an amazing tailwind and downhill ride the next day, and at the bottom of the hill we found a really cute cafe run by a sweet couple who had abandoned London life eighteen years ago for country living, and chatted with them for a while.
We then hit Ullapool, which felt like a bustling city after the last few days! We got a hotel and some Indian food, and got to see bored-looking teenagers doing a public performance of bagpipe music and ceildh dancing. The next day we decided to have a rest day since I was feeling pretty tired, and we rolled across town to a nice caravan site on the loch and set up camp. We then had a nice day of napping and lazing about in town, and Pierre got a sore arm from skipping rocks and petting the fluffy camp cat.
The next day I felt much better despite the tough climb out of Ullapool, and we sadly bid the dramatic mountain landscape farewell as the hills started to get lower and lower. We ended up wild camping in Rosehall aka Midgeville, and found a local pub that had takeaway cartons of cask ale!