Thursday – biked to the Post Office (not very exciting). I sent my non-functional pedals back to Bike Nashbar, got Shimano Campus pedals instead. Stripped a couple of bolts on my crankset, and speedily replaced them.
Friday – Rode the easy way over the Oakland Hills. I wouldn't exactly classify those hills as easy, but easier than the route the other day. Went by Joaquin Miller park. Had really good pupusas at the end.
Saturday – Attempted to go over the Hills again to have dinner at Aaron and Dana's house, but I got overheated, and we had to go back (I can't recommend being in the sun if you're taking Levaquin, my shoulders got pretty cooked). Went to Trader Joes's in Alameda to get food for the trip. And lots of Cliff bars, too.
Sunday – Made it over the Hills! (the easy way). Saw lots of Monarch butterflies coming down from the eucalyptus trees and rode down into an amazing forest that felt like rainforest. Went to Aaron and Dana's house for very tasty home-made dinner and dessert. Took Bart home. About 49 miles today.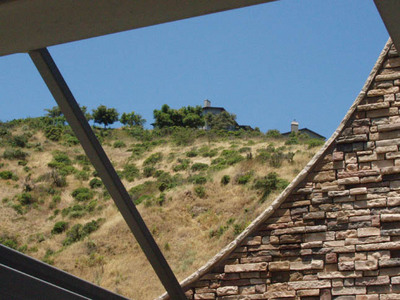 Emergency Fire Exhibit, Oakland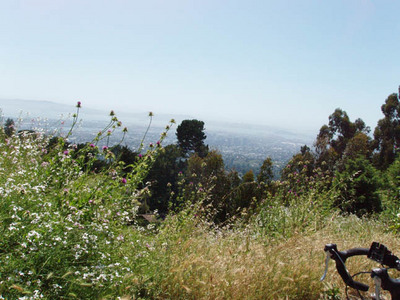 Hills, Hills, and more Hills!