I learned this German cyclists' expression just a few days ago. Literally translated as 'chain to the right', it means something along the lines of 'let's go' or 'step on it'! (When your bicycle chain is the farthest right it can be, you're in your highest gear.)
It's Monday morning and we're almost ready to get rolling. Saturday Greg and I got to Brussels right on schedule, but our bikes missed their train and had to come on a later one. Yesterday we met up with Greg's cousin Joe and his wife Tammy, who live in Brussels. They took us out for breakfast and showed us around town for a while before we had to catch the first of a series of trains to Germany. On one exciting train transfer Greg got yelled at in German for almost touching another cyclist's (presumably expensive) bike.Koblenz is beautiful, and we had a great night at a campsite on the Mosel River.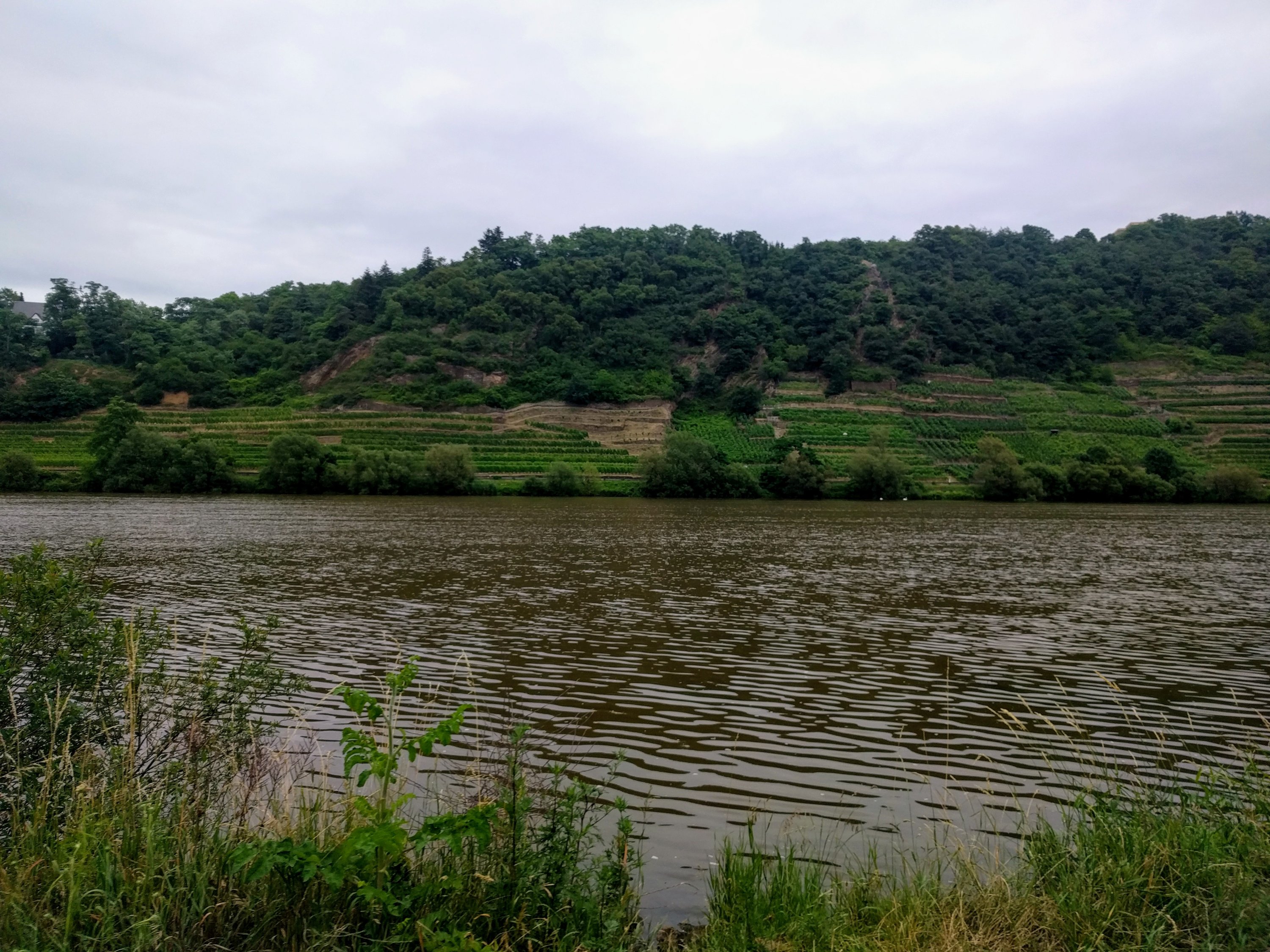 We found a cute cafe that does a vegan cheese-and-deli-slices breakfast, and then we're heading out along the Rhine for the rest of the day. Los geht's!