Our first few days of riding have been fairly relaxed, especially because Greg is still pretty jet lagged. This stretch of the Rhine really is amazing, winding through a valley where you can't go a kilometer without at least one hilltop castle within view.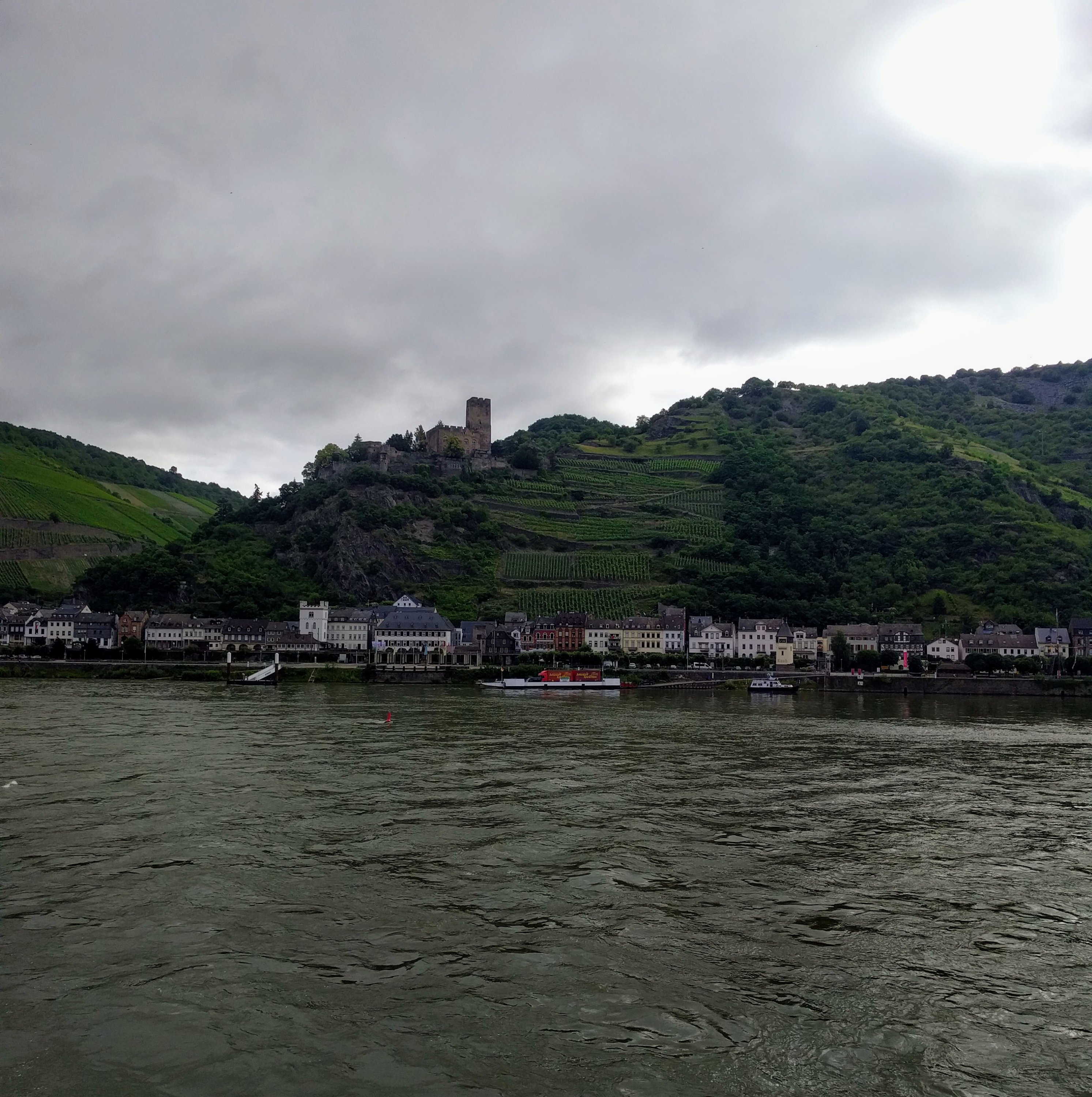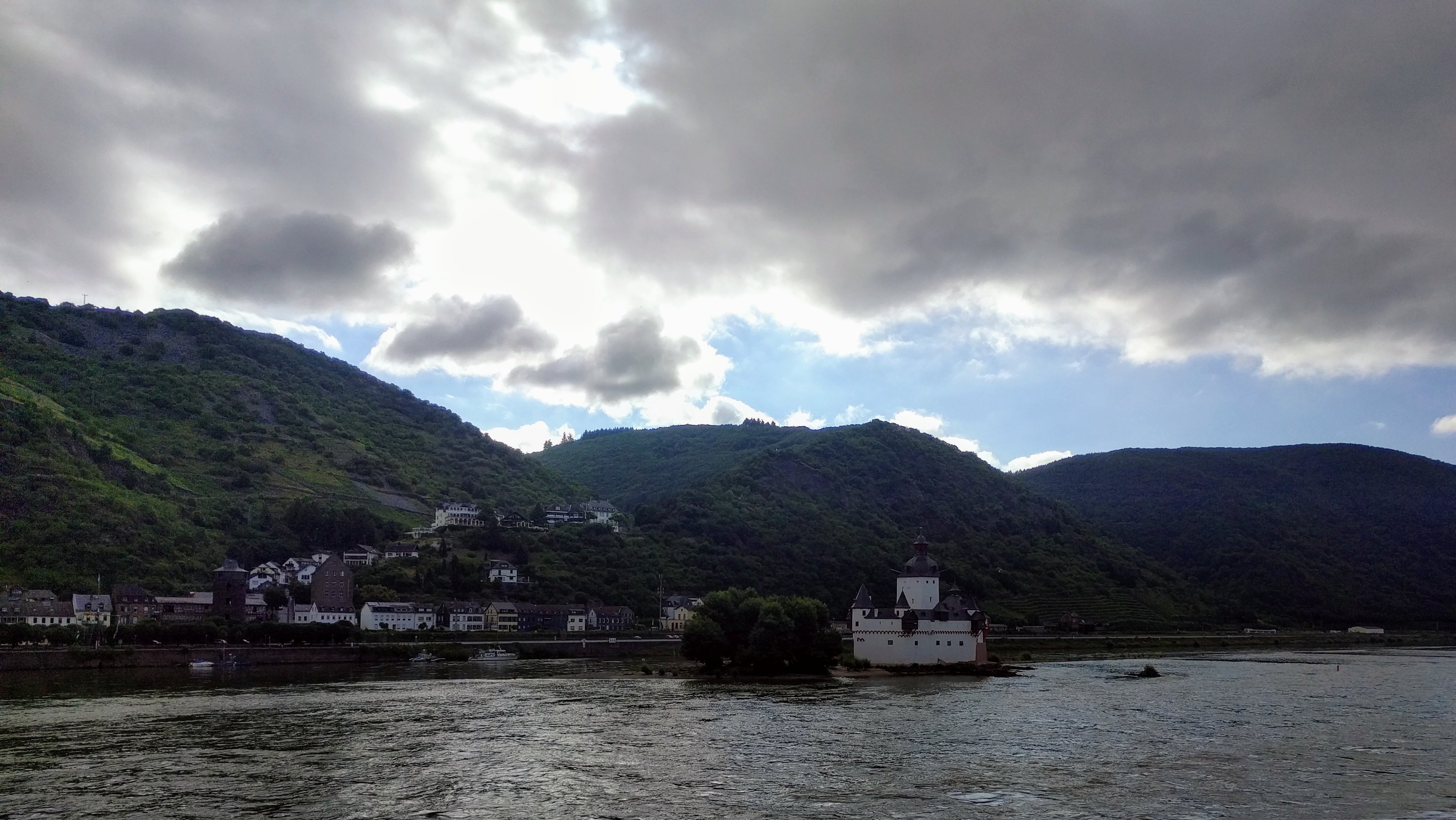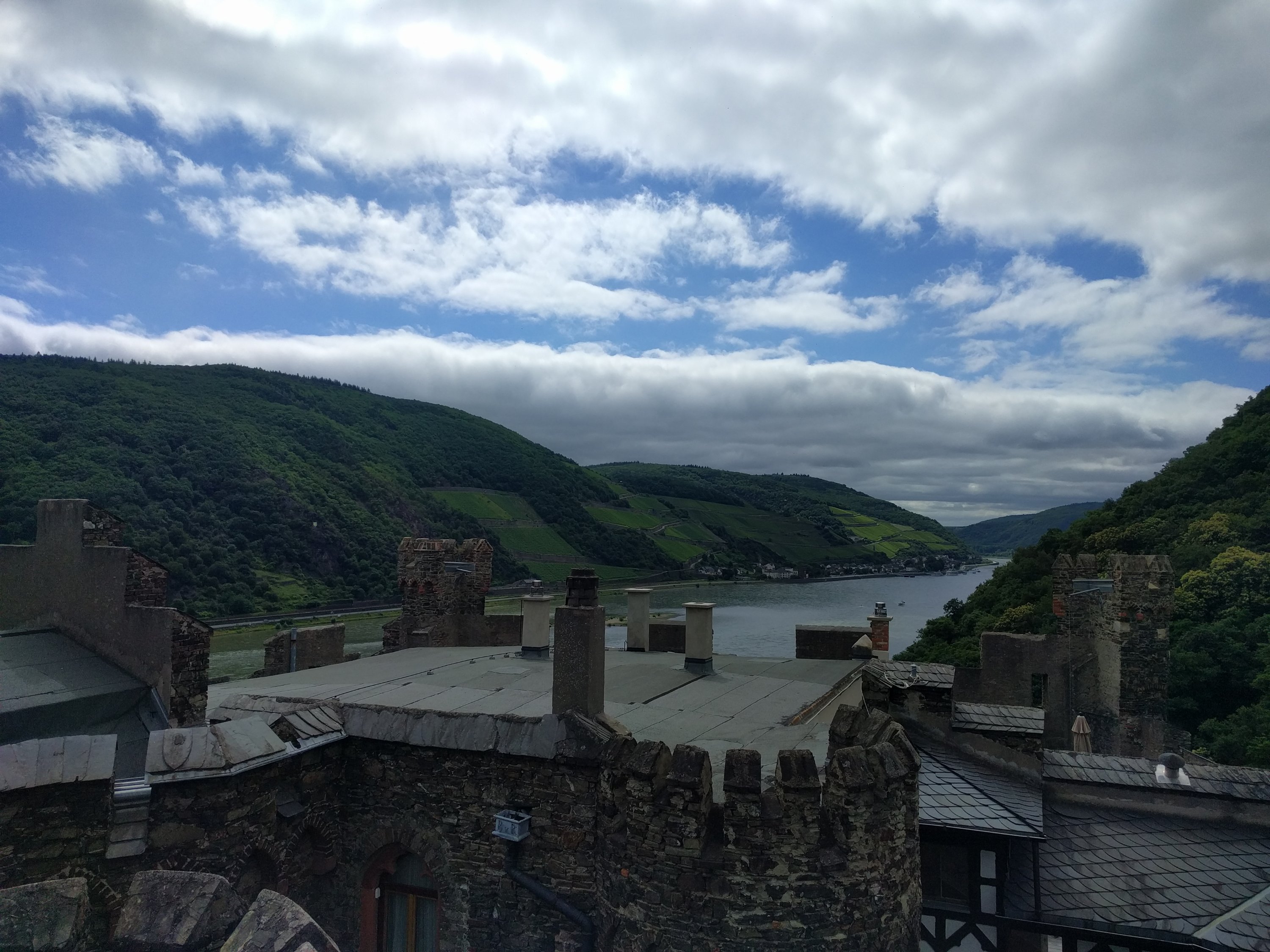 We veered off occasionally to go look at some tiny old towns: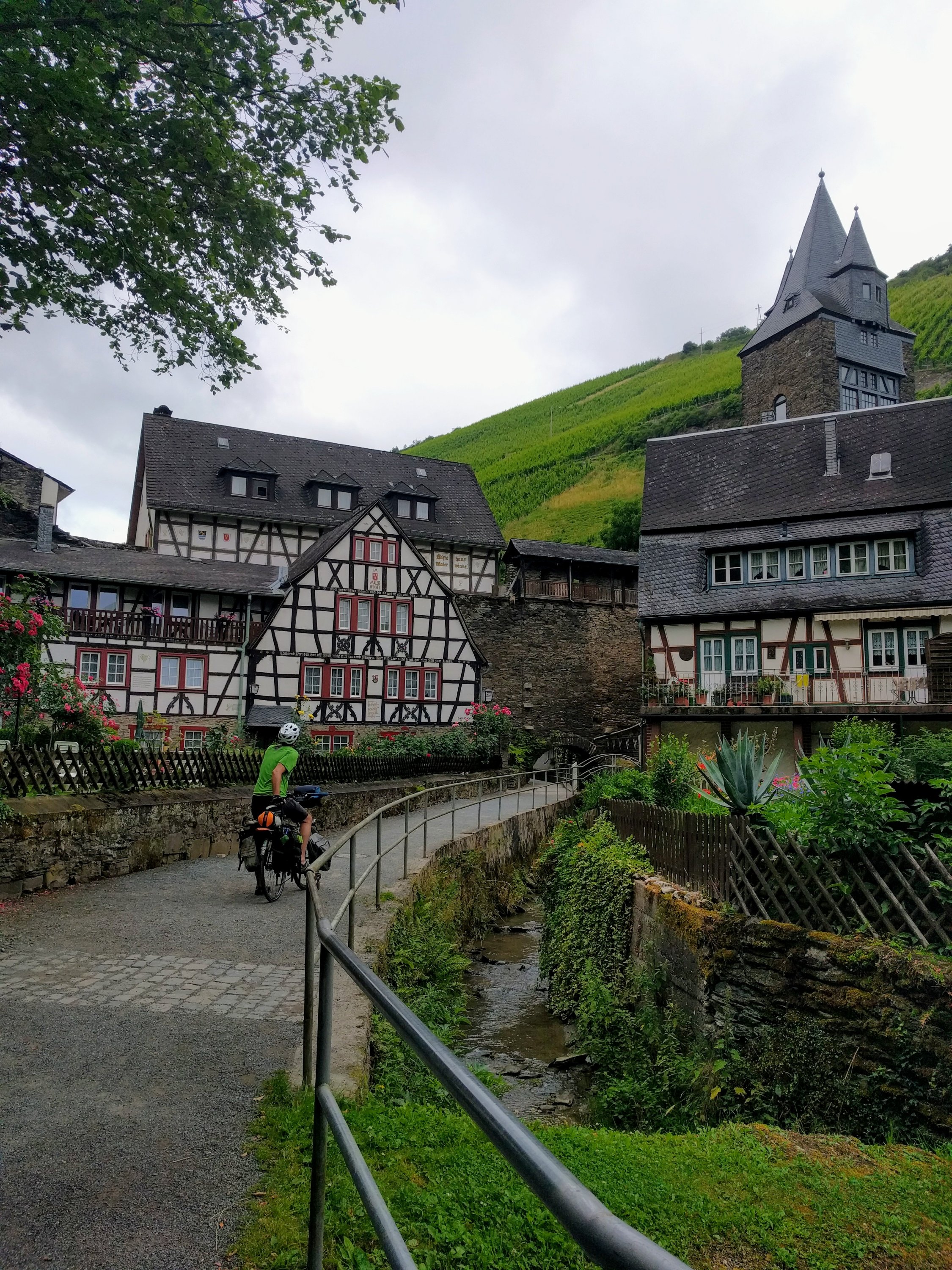 Other things that have happened:
Greg's tube mysteriously exploded and got sucked into his cassette, but he fixed it in like ten minutes
We toured a weird castle with 1500 hunting trophies (mostly horns; they covered every wall)
A half litre of Hefeweizen sometimes costs less than a bottle of mineral water
German campgrounds are really nice and very clean
There are baby geese and storks and red squirrels with cute tufted ears and they are the best
We're outside of Mannheim right now, still debating whether or not to adjust our route to go to Strasbourg. Guess we'll see where we end up tomorrow!