Mon, Jun 21 @ 05:34 AM - [Fwd: So it begins...]
Oakland, CA | 0 miles since last update | 0 total so far
Well, we're all set to go tomorrow morning. it took me longer than expected to get my (greg's) stuff together, and i just finished throwing this program together - i hope it works the whole time. Anyway, Mike and I are rearin' to go! We had a rockin' going away party friday, most of which I don't remember. I blame the spiked watermelon.
Anyway, Stuff is packed, a car is rented - all that remains is to throw my stuff into storage, and then Nick Raymond will escort us to the Oregon coast. And there the legend begins...
Right - enough babble - Here's some pics of mike and I posing with our bikes. I need to get to bed....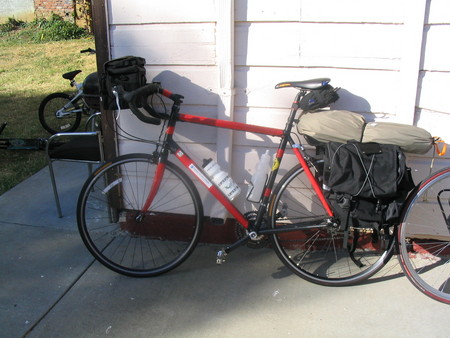 greg's bike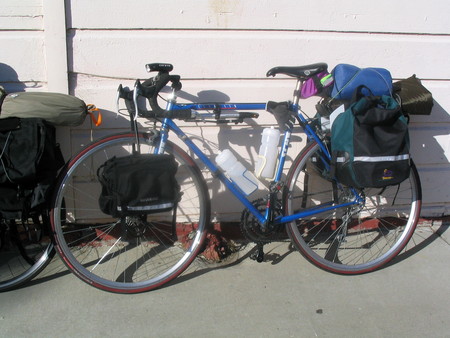 mikes' bike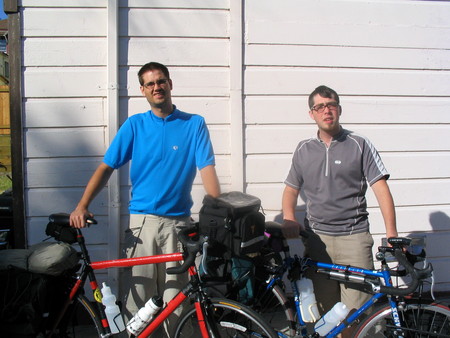 the last known photo of greg michalec and mike bush....