After a grueling 9+ hour drive up from Oakland, we got into Eugene at about 2:30am. The original plan had included 4 people and their bikes on the drive up, so Greg had rented a minivan; it ended up being just the two of us, and the 'minivan' turned out to be a giant 12-passenger bus, so we felt a little ridiculous. (The seats didn't fold down, though, so it would have been hard to fit all of us anyway.)
We immediately passed out and got a good night's sleep. This morning, while Greg returned the rental car I stood in line at Voodoo Donuts.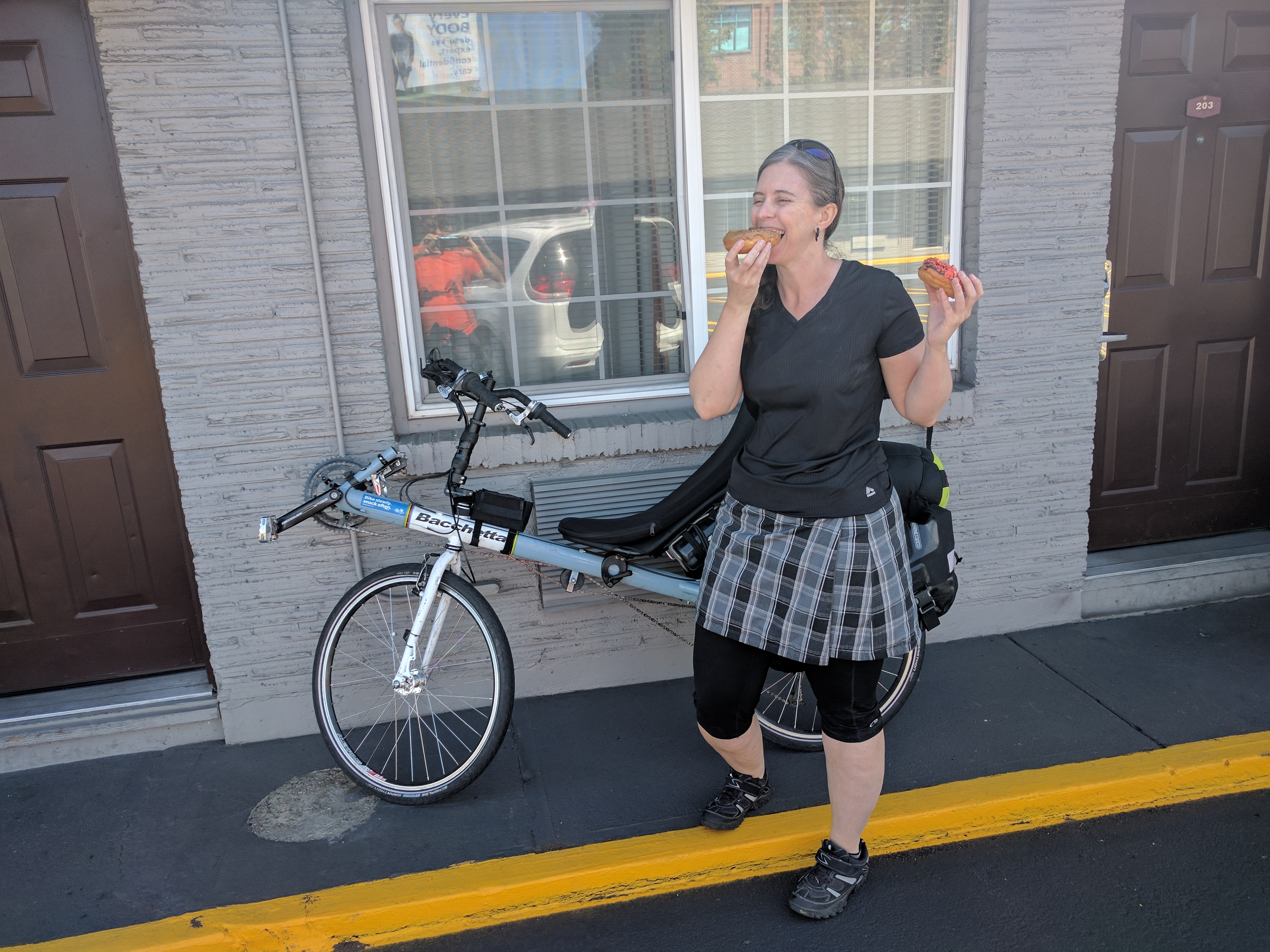 (You can't see it too well in this picture, but I added a new sticker to my bike that says "Bike slowly. Snack often." This is my new motto for bike tour. And for life in general.)
Now we are eating a full breakfast at the cutest little vegetarian diner, and about to ride a leisurely 45 miles to our first stop, Oakridge.