Monday morning started out right with a downhill followed by what might have been the nicest hot springs I've been to. The Terwilliger Hot Springs are a short hike from the Aufderheide and have been developed with some benches and changing shelters. The pools themselves are a pretty good size and cascade down the side of the hill.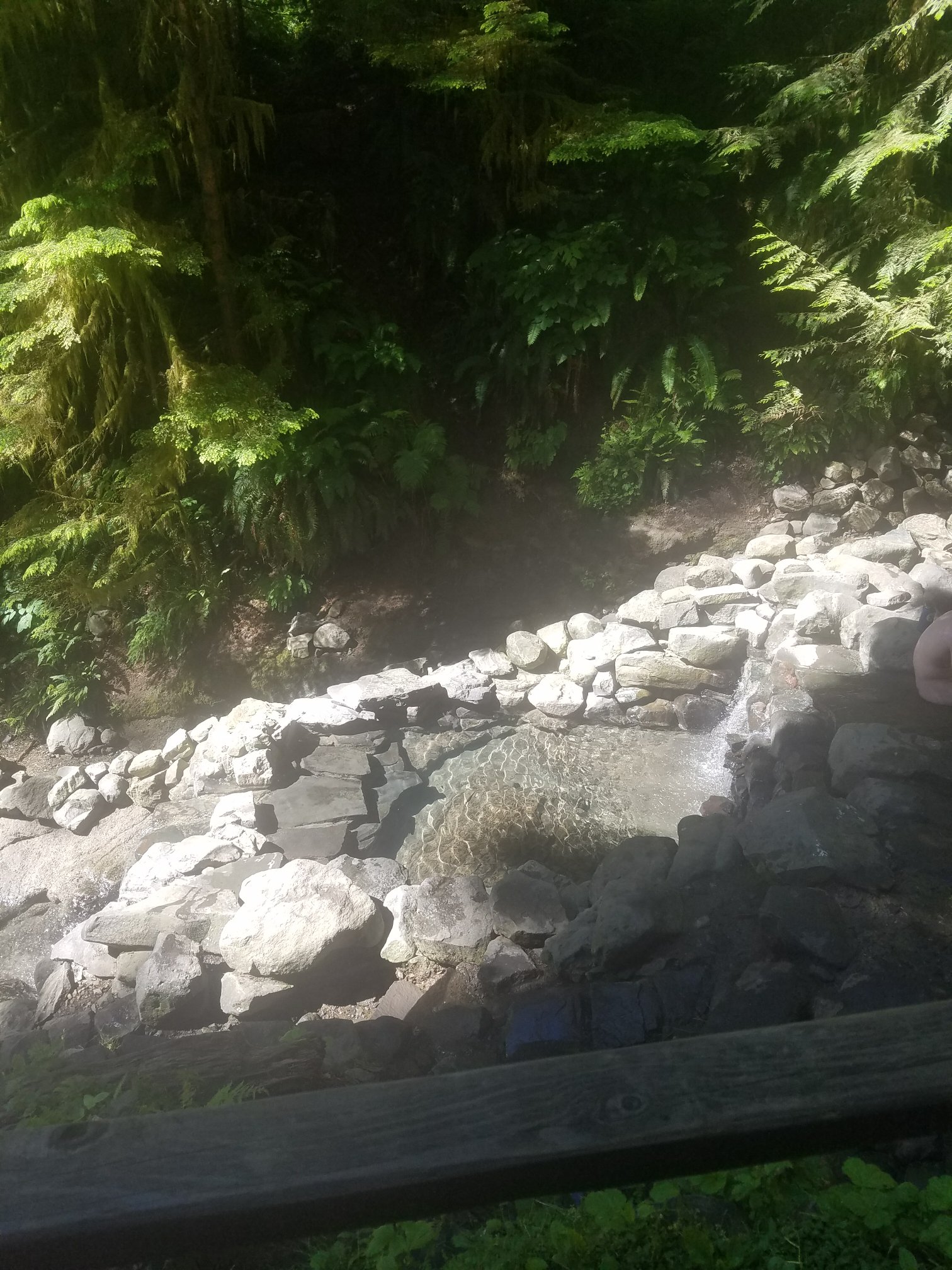 Then we hit the town of Rainbow, and the sun started to beat down. Greg suggested taking a nice shady route by the river to get off the highway for a couple miles, but it was a super narrow hiking trail and I ended up pushing my bike most of the way. Just as we were about to turn off on the Mackenzie Pass road, I realized my sleeping bag had fallen off on the trail, and Greg went back to find it while I started chugging up the pass. The ride up the pass was gorgeous, but turned very steep about four miles before our campsite. By the time we got there we were both totally wiped. But we managed to make a deluxe gourmet dinner of coconut curry and rice.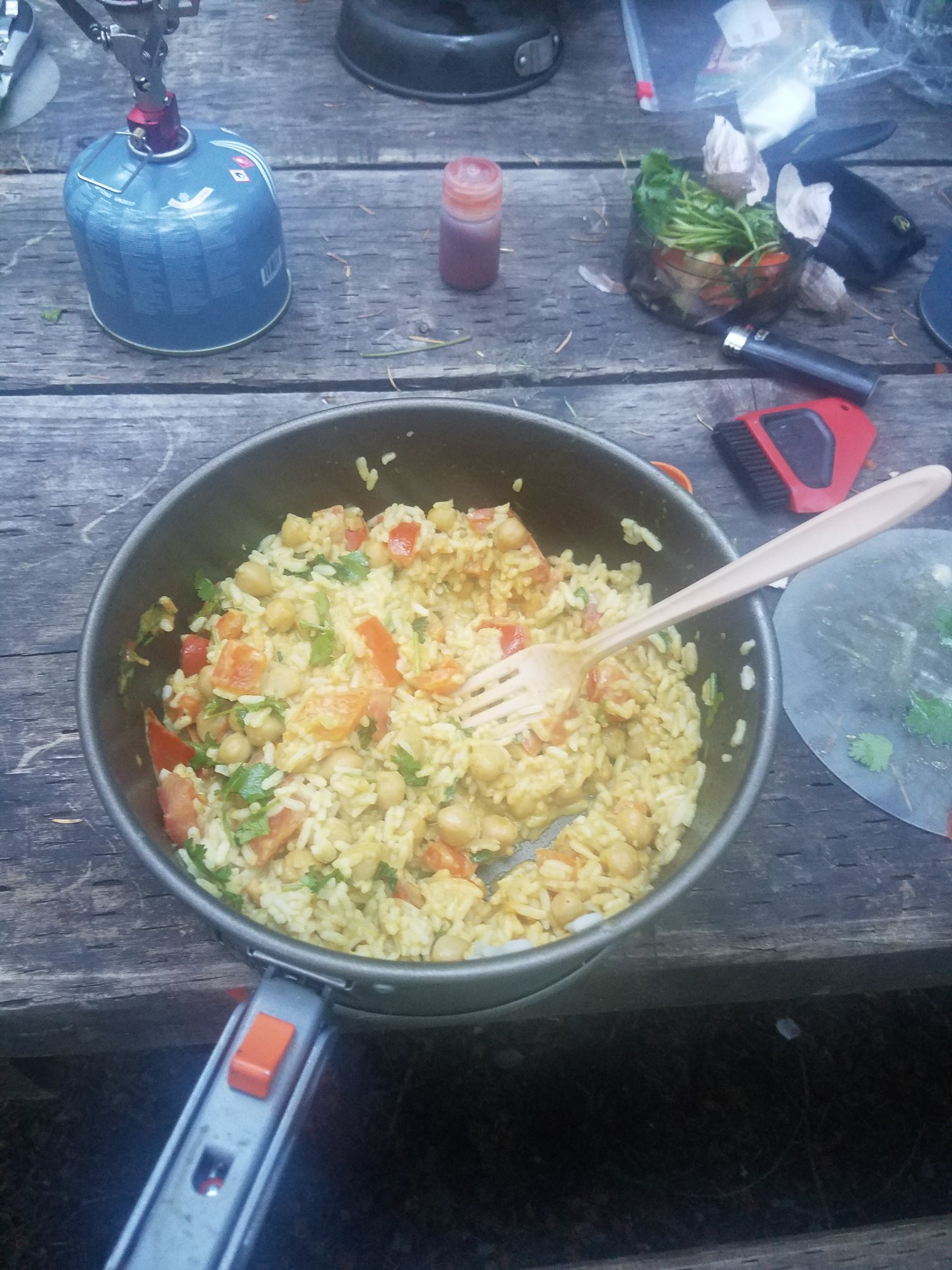 We also meet a fellow bike tourist, Paul, and exchanged much talk of bicycles and roads. (He also turned out to be a retired web developer, so he and Greg exchanged much talk of Perl and C++.)
I had a restless night because of the massive collection of mosquito bites I've acquired, so we had a lazy start the next morning. We had a lot more steep road, but then we hit the top, and the dense, humid rainforest we'd been riding through suddenly turned into a weird moonscape, changing from this: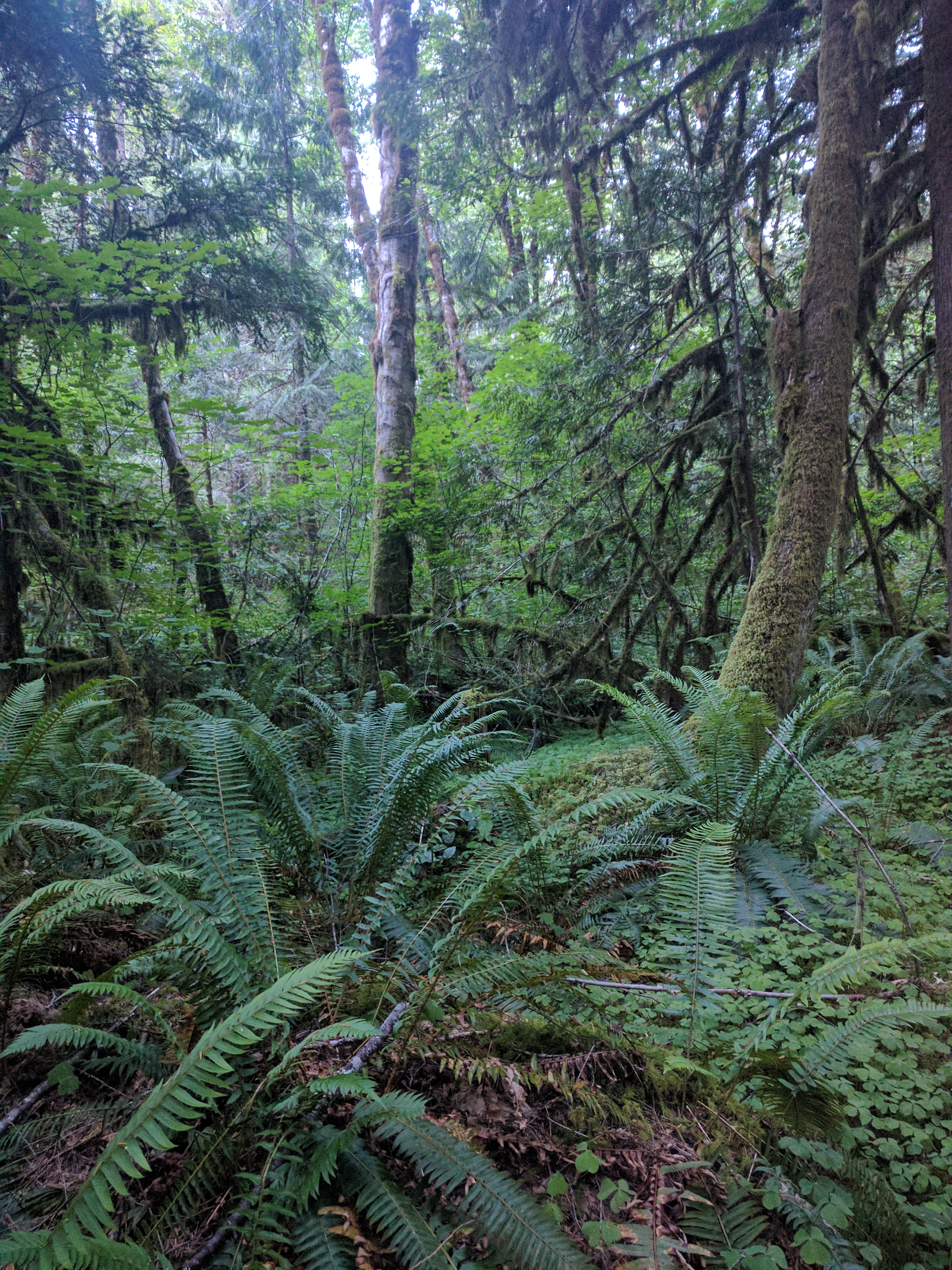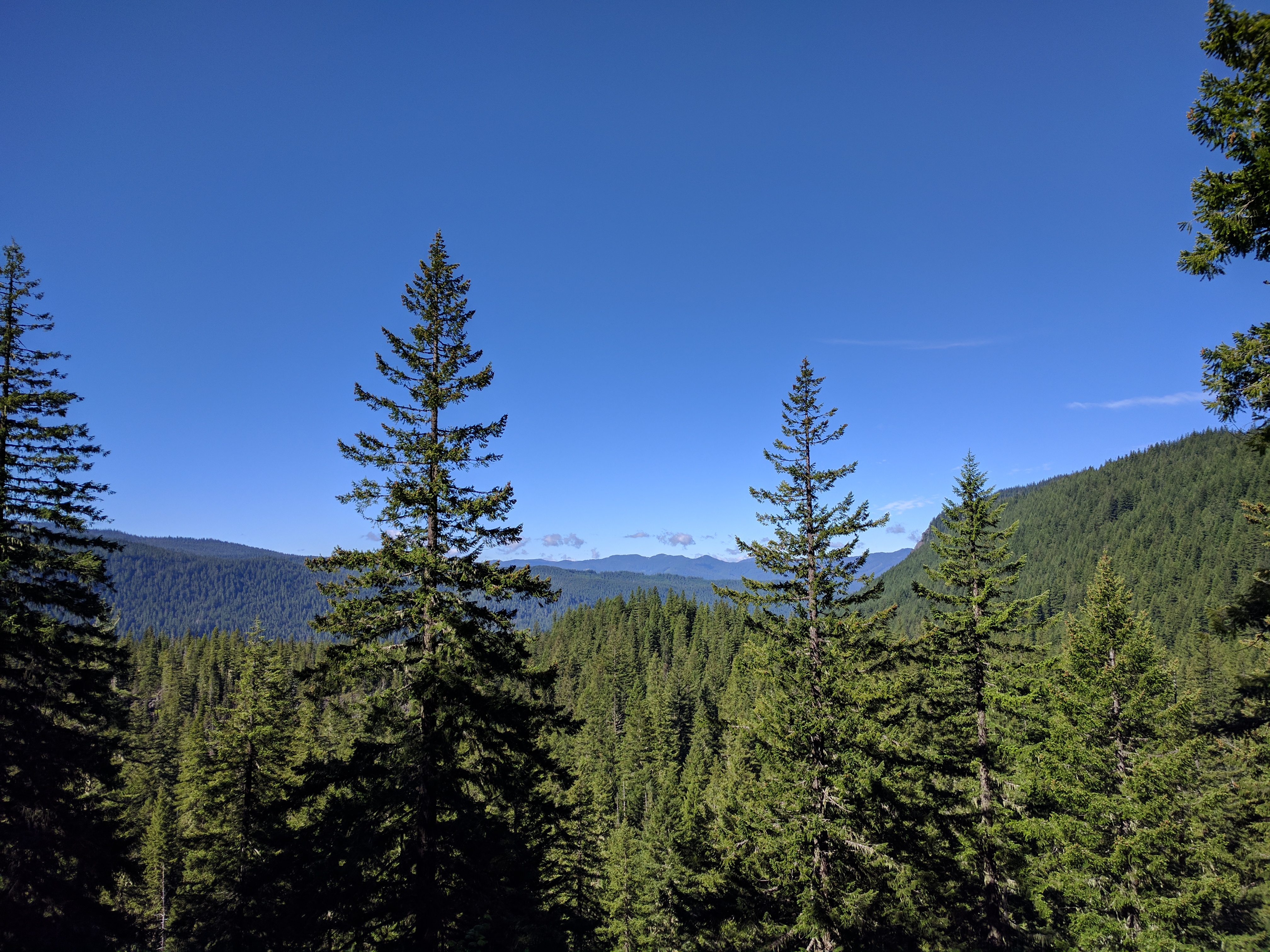 …to this: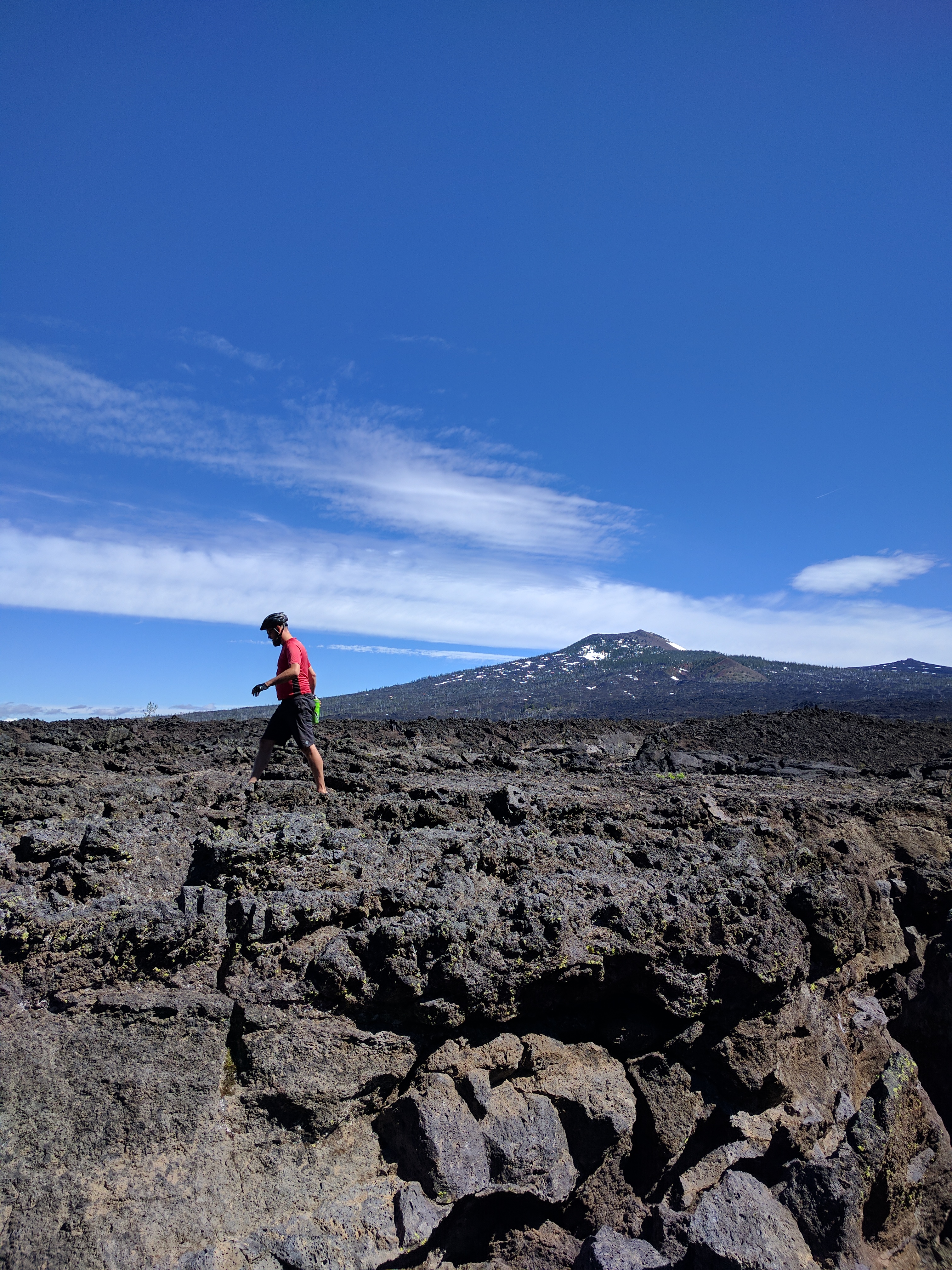 The lava beds extended for several miles, and at the summit we got a great view of the surrounding peaks.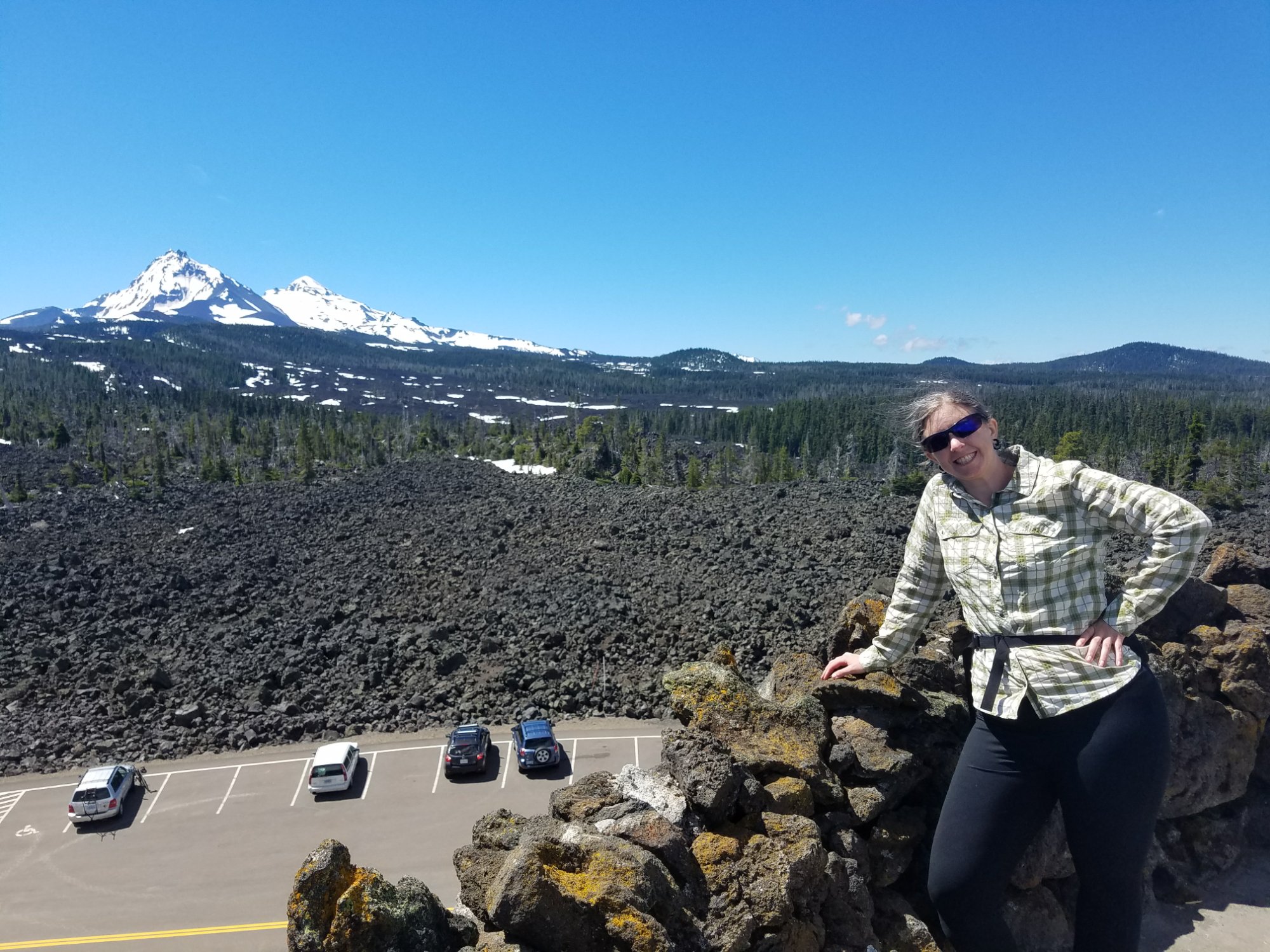 Then we flew down the other side and had lunch in the town of Sisters, which also has a spa where you can soak in a hot tub full of beer.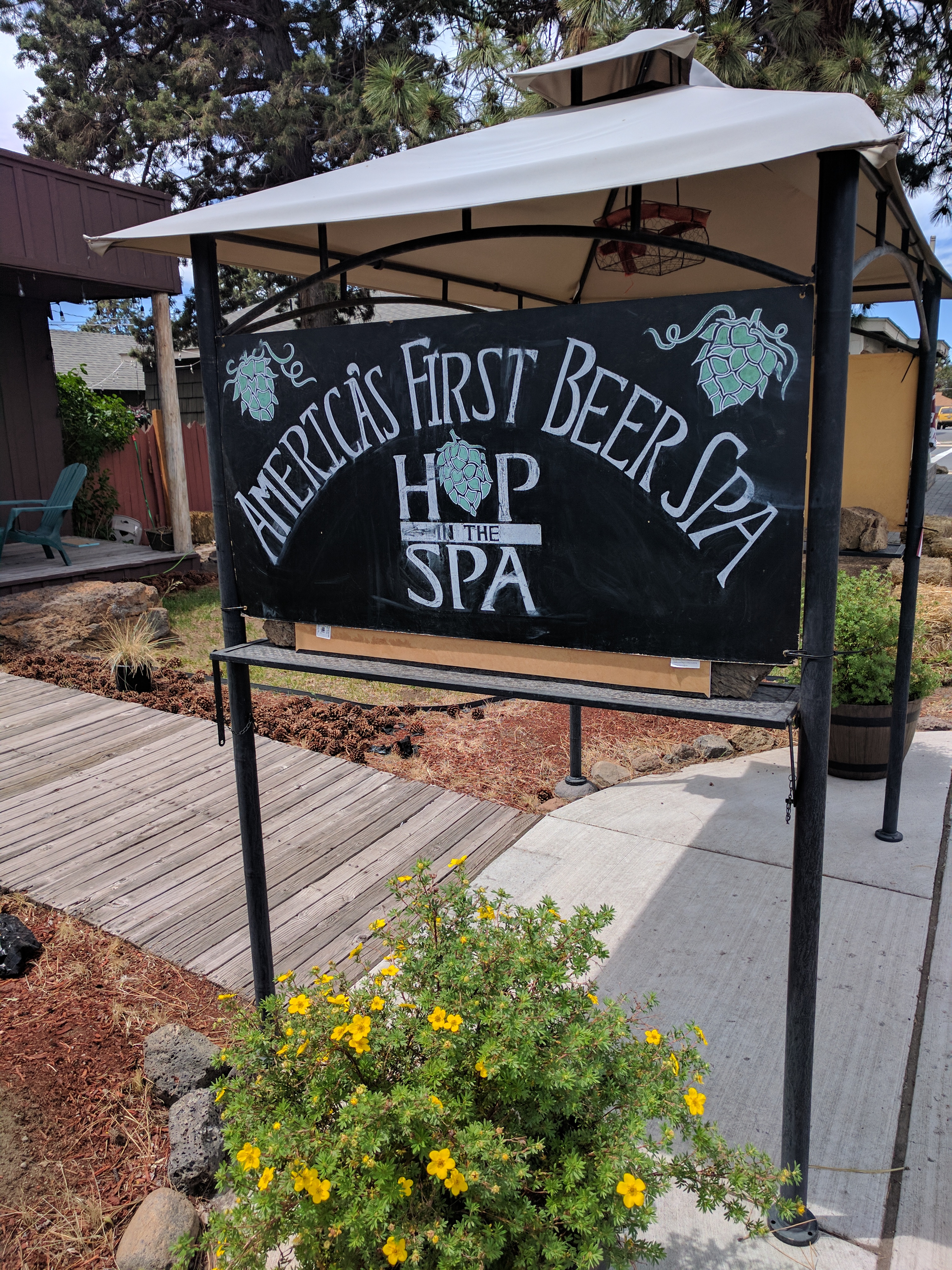 We then made a really, really bad decision to make a side trip to Bend, which involved 20 miles of riding on the side of a busy freeway in the blistering sun.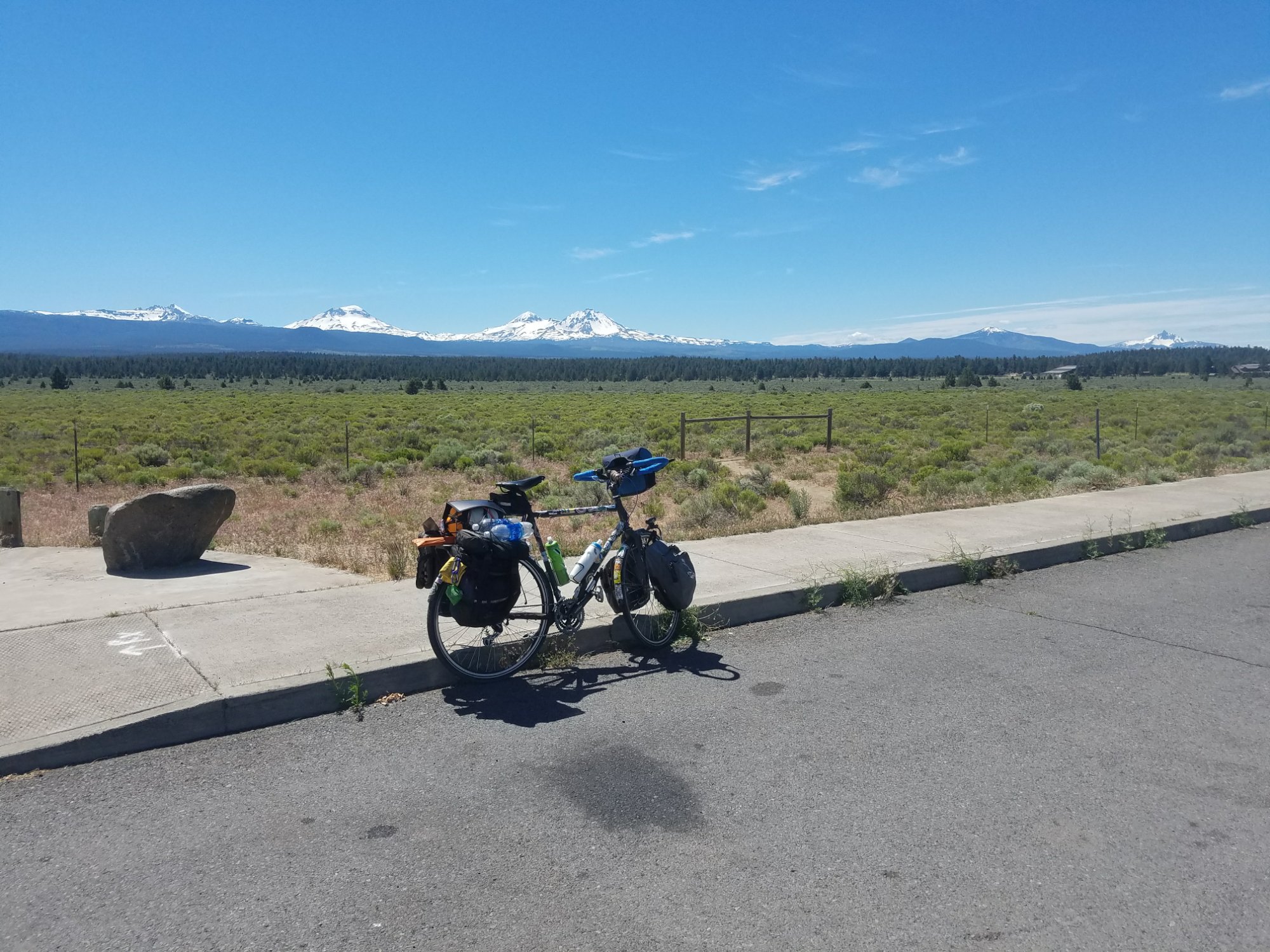 Greg talked me out of giving up and going home, which at the time seemed like the only option for a reasonable person. But now I am cooling off at a brewery in Prineville after a great day's ride, and we are about to hang out at the big kickoff party for the town rodeo, which we were just told includes a cattle drive down Main Street.