Our luck with the weather seems to have turned in our favor, and we had an almost entirely rain-free day. After being woken up by sheep at our tent at 5am, we had a lazy morning before we checked the ferry schedule and realized we had to hustle the 10 miles there or wait until noon for the next one! It was a really pleasant and quiet ride in the sunshine, and a nice break from the heavily trafficked roads we were on yesterday.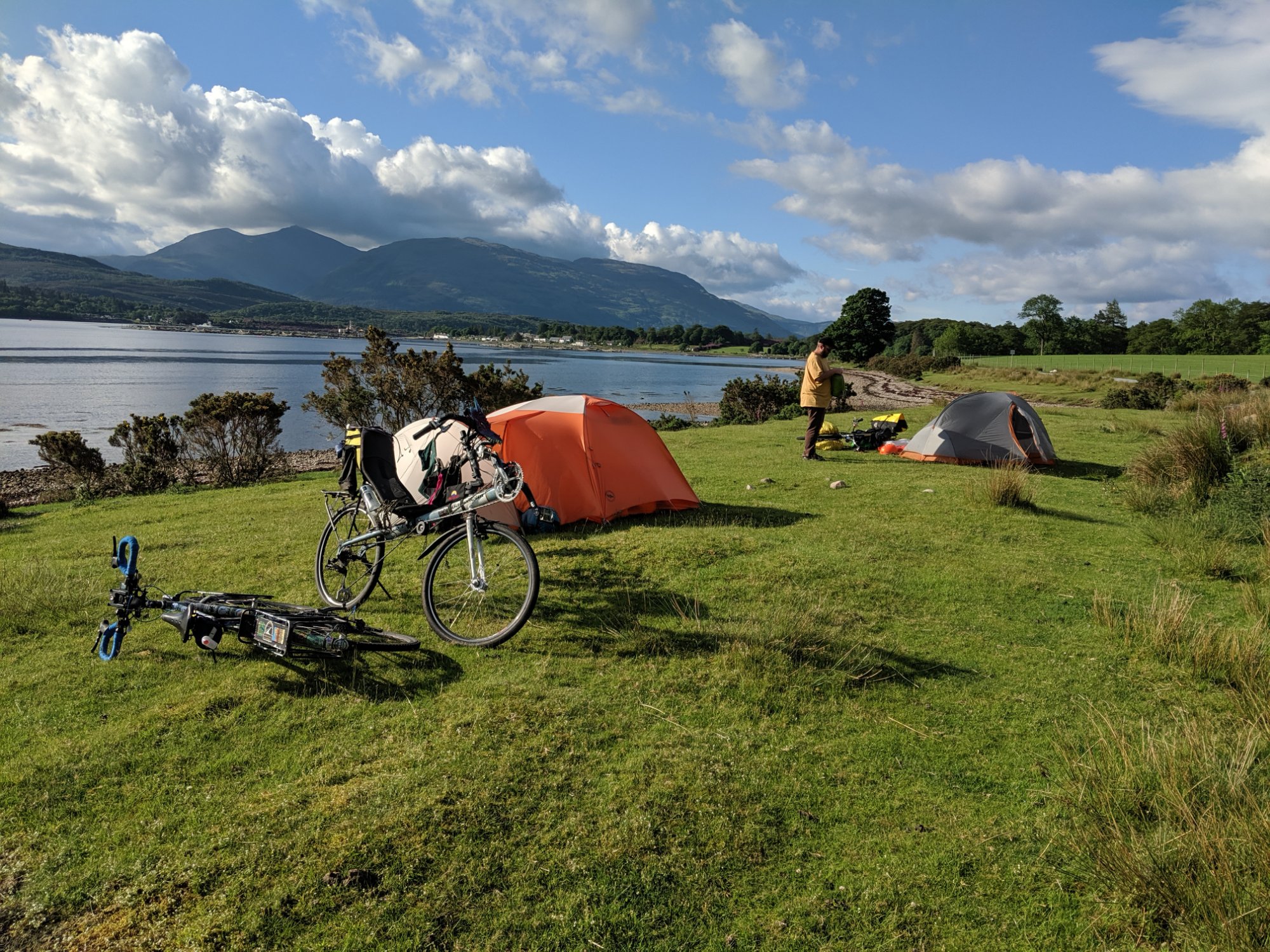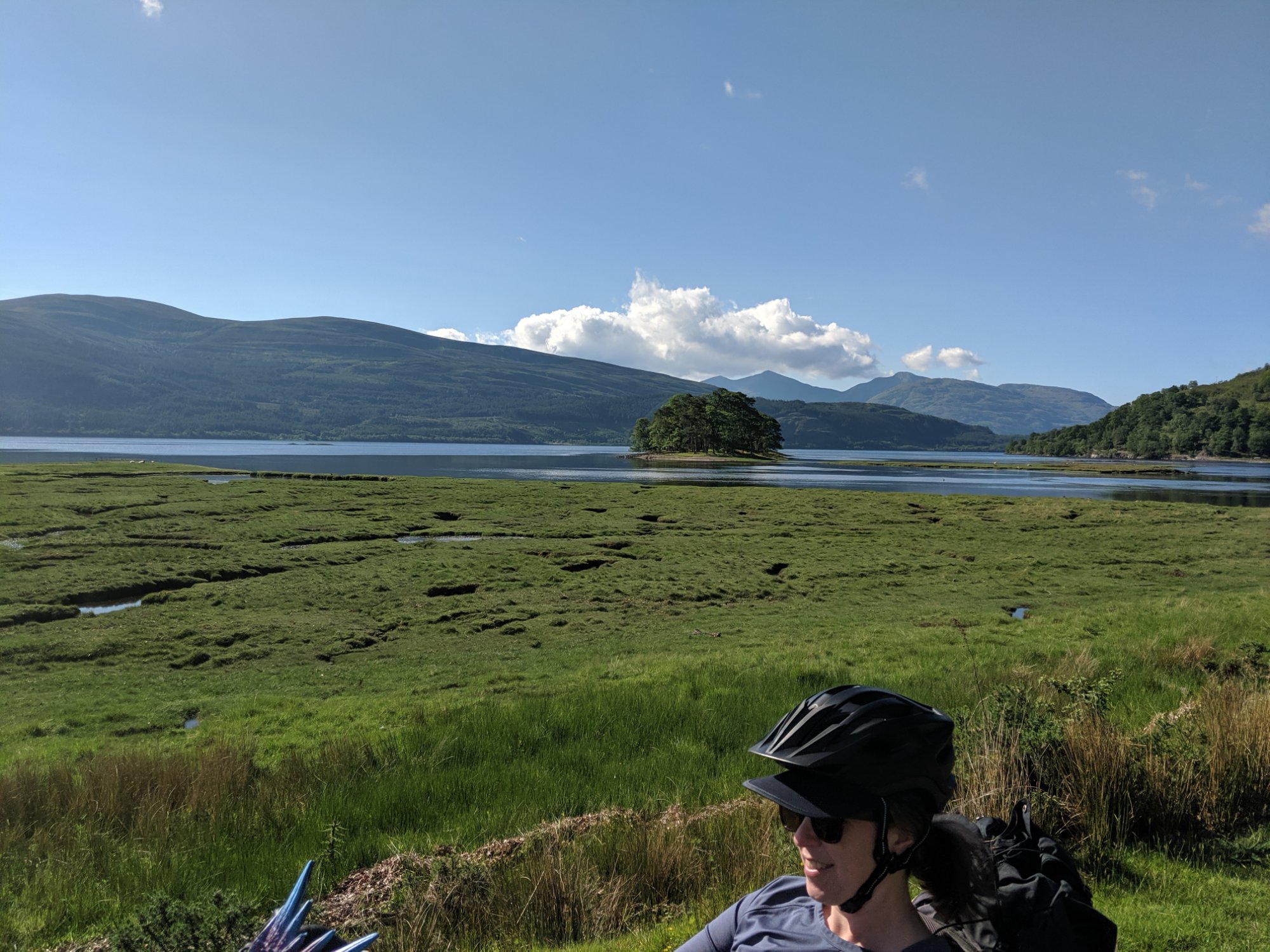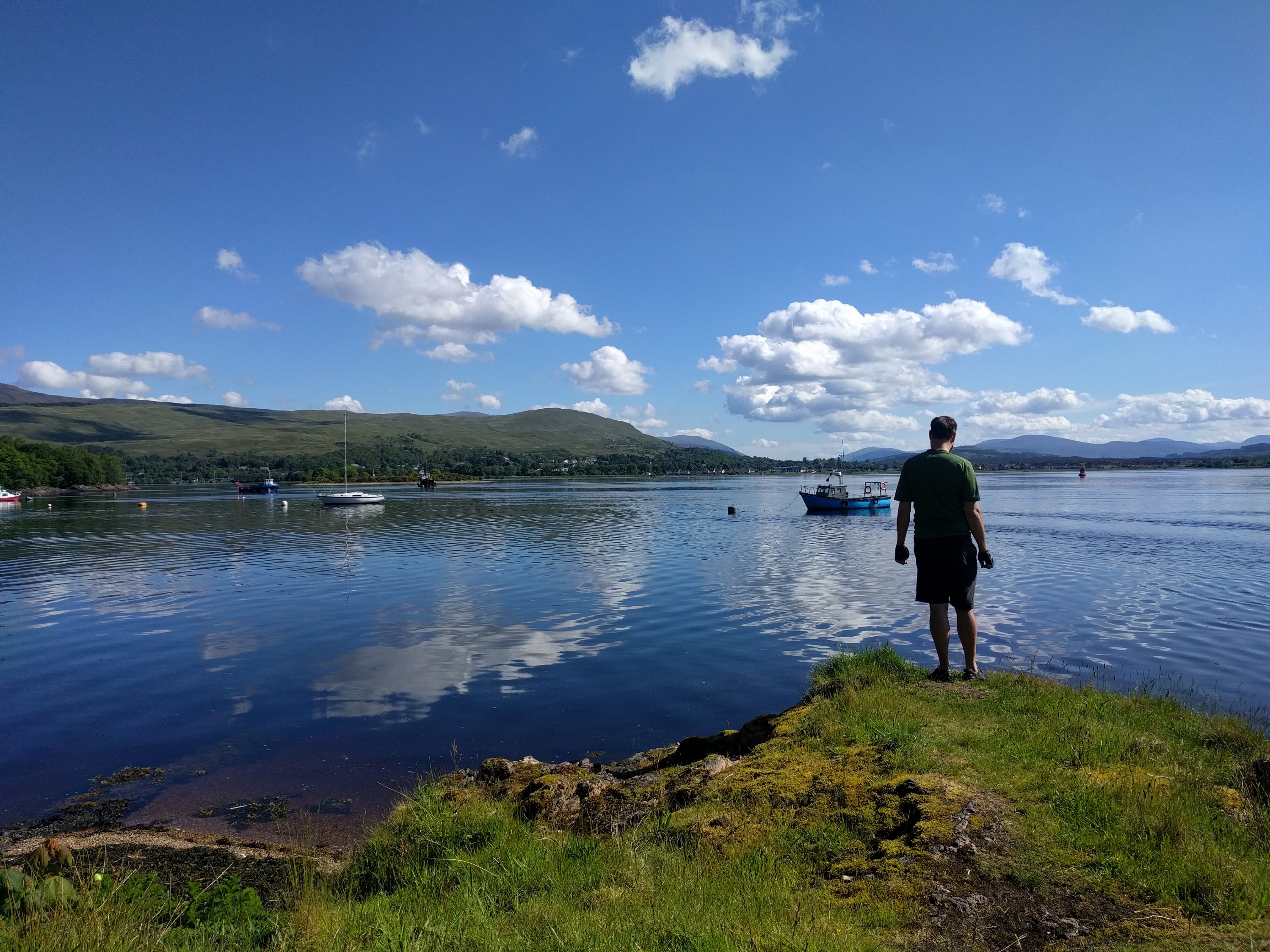 On the other side of the loch we spent a good amount of time in Fort William, the biggest town we'll see for quite a while. Pierre got his derailleur cables changed, we had breakfast at a vegan cafe, and we explored an eclectic museum that included stuffed birds, fossils, a WWII Commando exhibit, and lots of Jacobite stuff.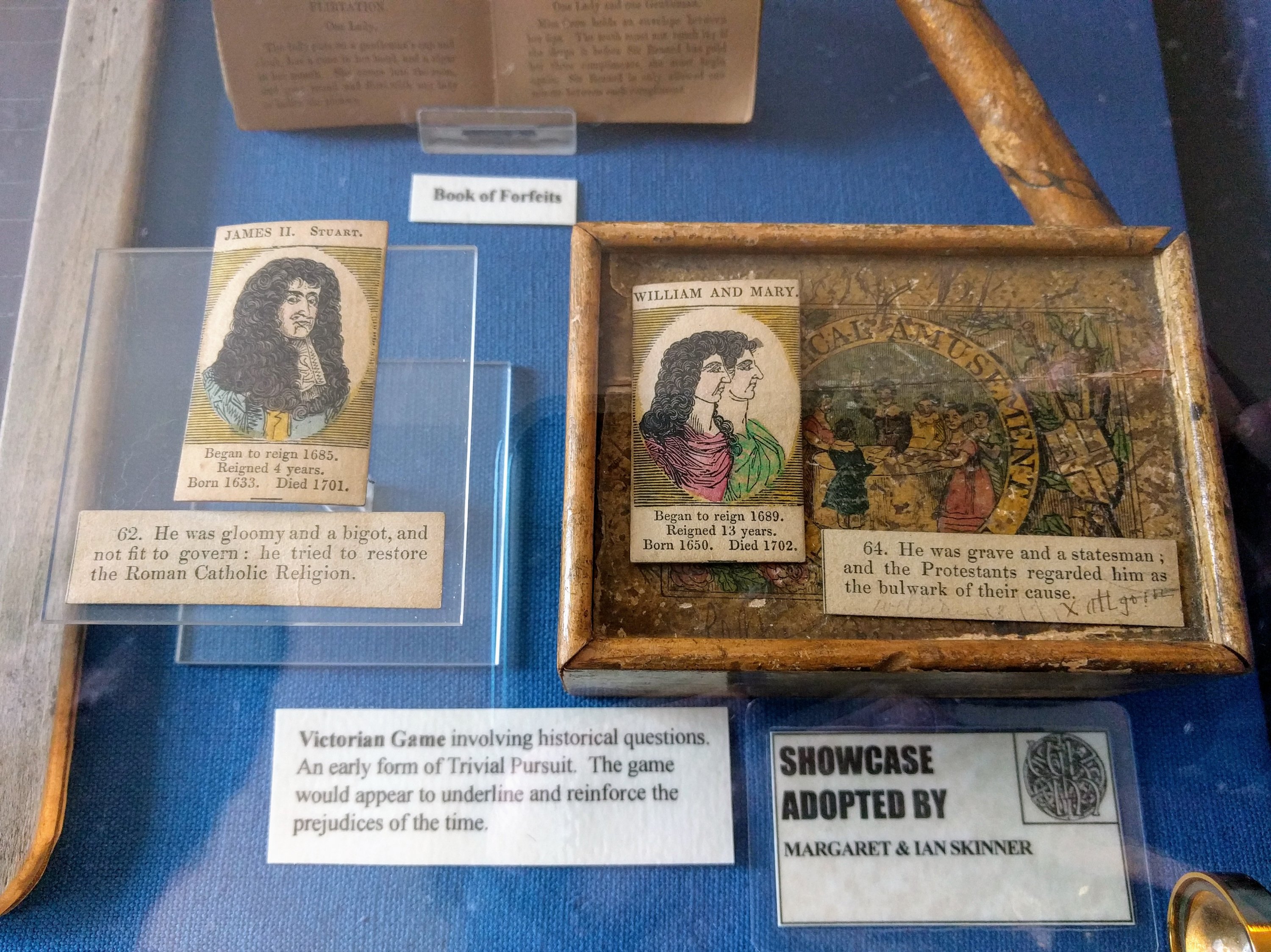 We left town pretty late in the day and stopped for a picnic at the ruins of Inverlochy Castle.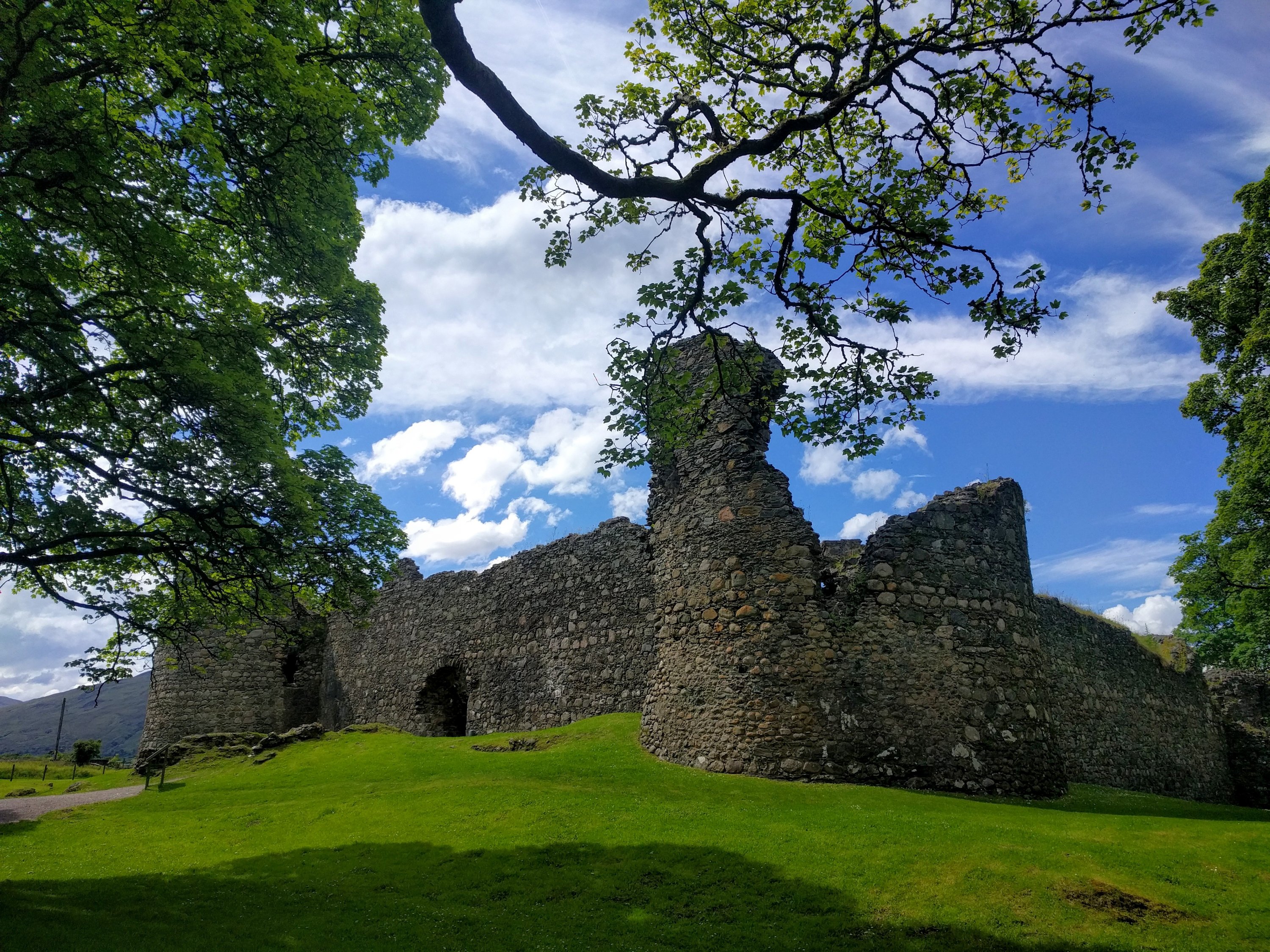 From there looked like an easy ride to the next campground, but the national cycle route we were on took us up a very rough dirt and gravel road through the woods for about 10 miles, following the west coast of Loch Lochy (the best named Loch in Scotland). It was beautiful but also pretty grueling riding on my recumbent bike, and even though we'd only done 30 miles I was wiped by the time we got to the canal at the tip of the loch. Fortunately Greg chatted up a woman who runs a little cafe there, and she offered to let us use the toilets and shower if we wanted to camp there! Of course we weren't going to turn that down. We then discovered that one of the boats on the canal was actually a cute pub complete with couches and a very good dog.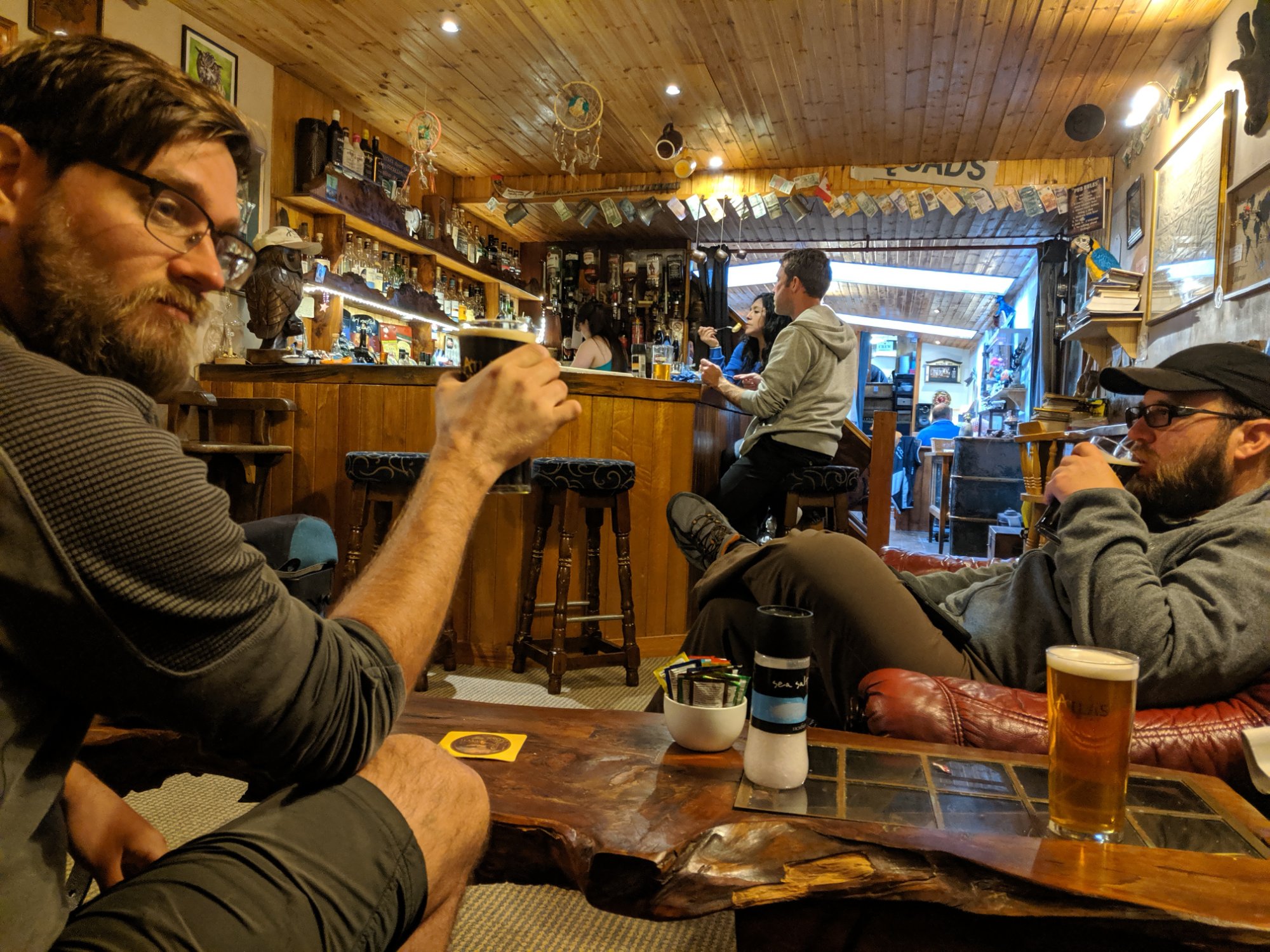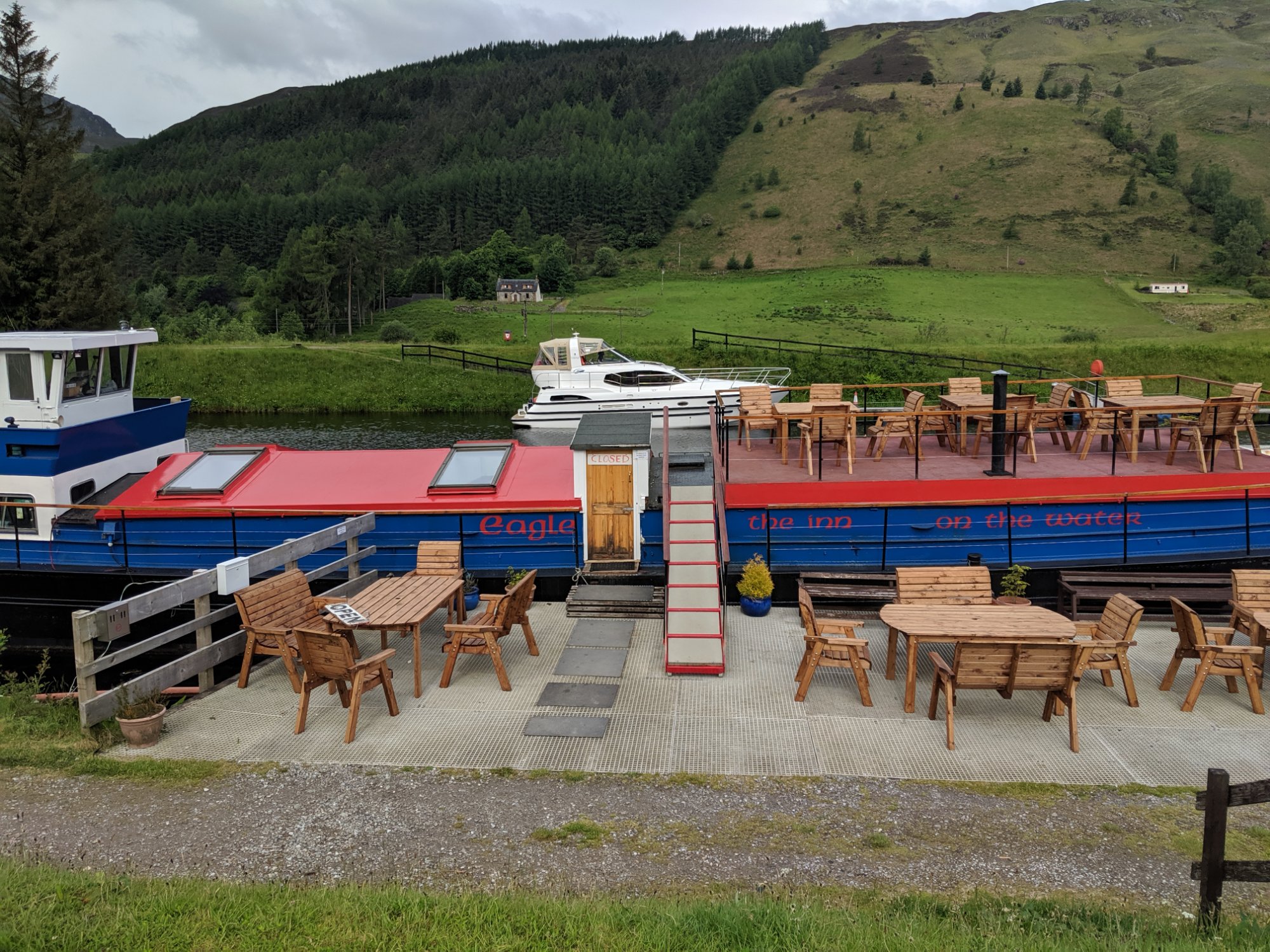 The next day we hit the southern end of Loch Ness at Fort Augustus, and got innundated with goofy tourist stuff.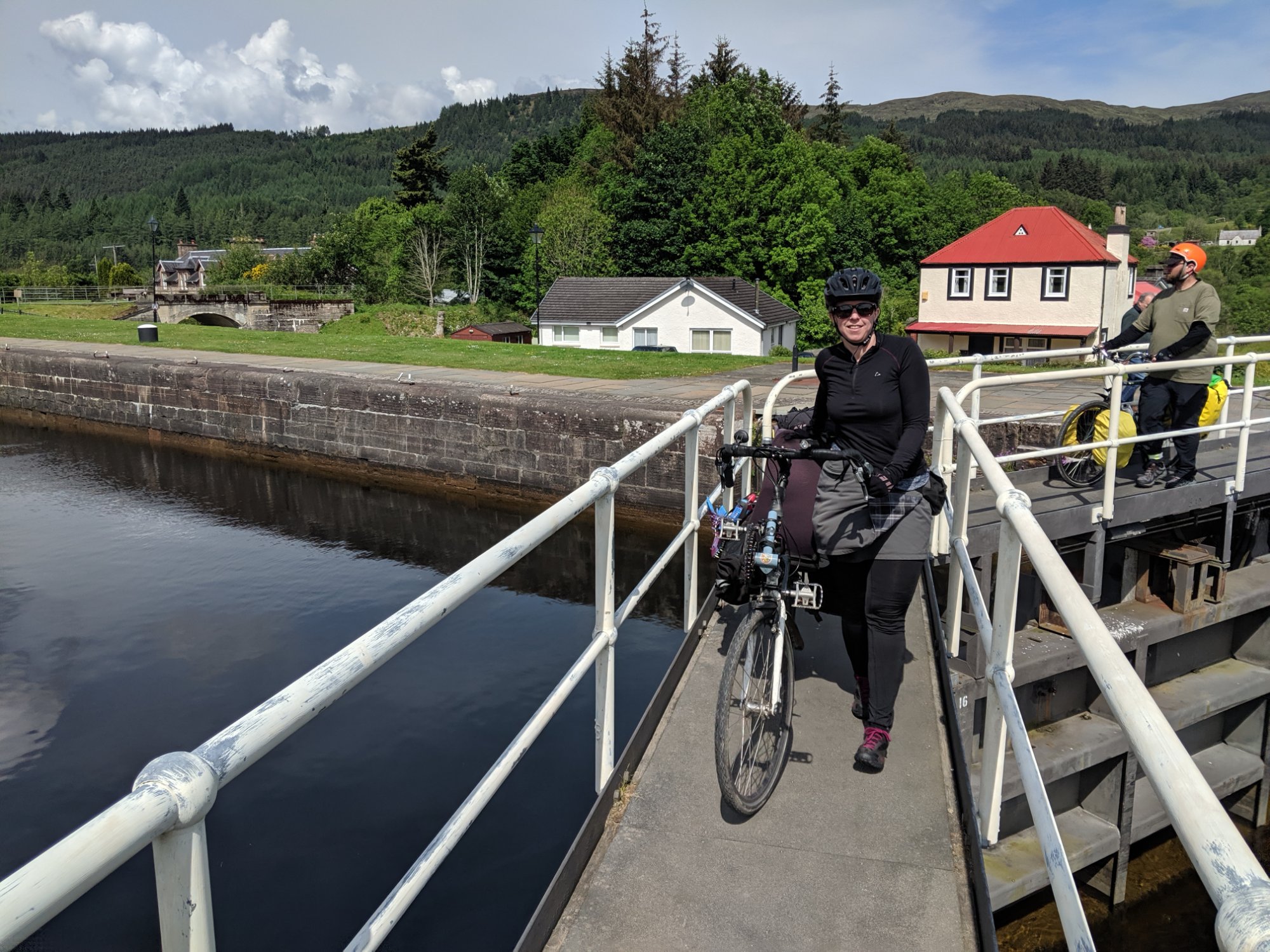 We had good weather up until about 10 miles from where we'd wanted to camp for the night, and then the wind picked up and it dumped cold rain on us for an hour. I was getting pretty discouraged, but then we got to the Claugie Inn, which is still in the process of being built up as a luxury hotel. Lucky for us, though, they'd just that day opened their bar and restaurant. We dried out and warmed up a bit over dinner and whiskey before setting up our tents just down the road.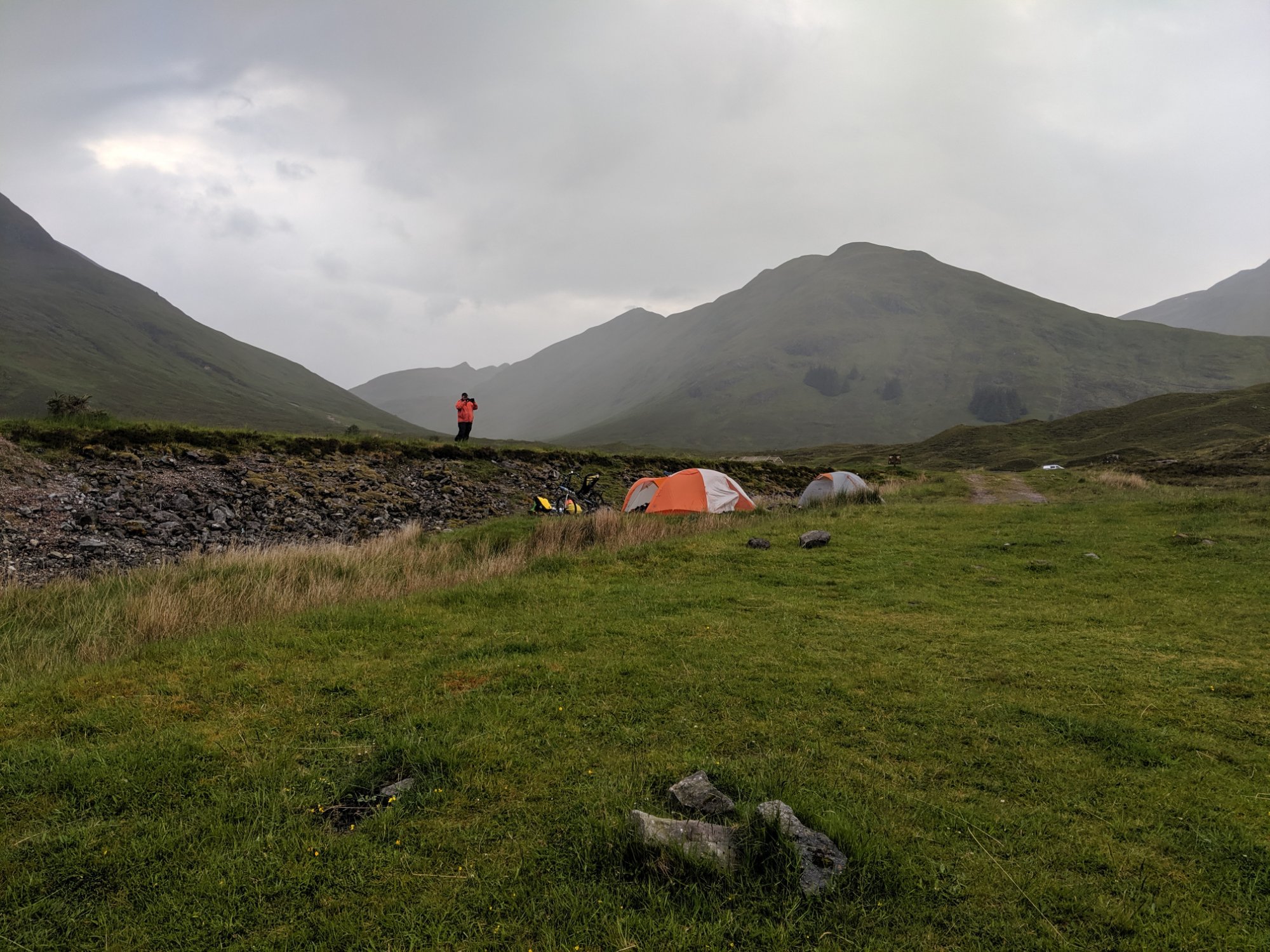 We're about to tour Eilean Donan castle! Getting pretty remote now and service is spotty, so may be a while before the next update!