Hey everyone – Erin here. While everyone else has been huffing and puffing up those mountain passes, I've been leisurely packing up and getting ready. Yesterday, I finally got on the road!
I took Amtrak to South Lake Tahoe, and the bus dropped me off right next to the Stateline brew pub. While I was eating, an older gentleman approached me and asked where I was going, then handed me $5 and said, "I rode my bike across the country when I was young, and I only made it because so many people helped me along the way."
I was excited to do a "fun ride" after lunch to warn up. I forgot that climbing from 0 to 1,000 feet is not the same as climbing from 6,000 to 7,000 feet! I am definitely feeling the altitude, and it made things tough today. But the descent into the valley was amazing!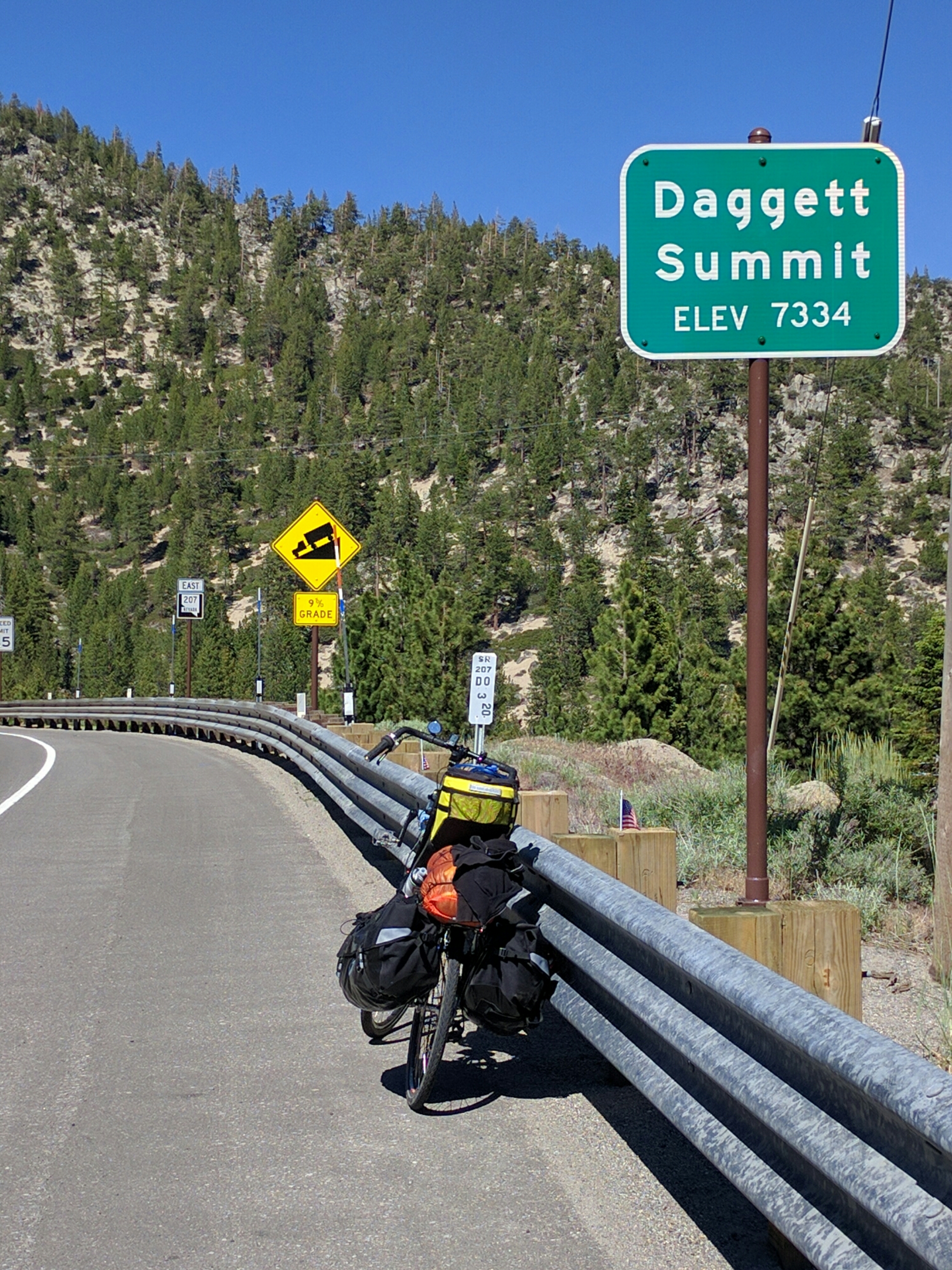 Down in the valley I rode through ranch land, and the temperature rose dramatically. I hadn't anticipated the total lack of shops and other water sources along my route…after losing my way twice, I was overheated, dehydrated, and out of water.
Then I ran into Shane, who was out for a run. I told him about my predicament, and he directed me down the road to his fiance Katie's trailer. She not only filled up my bottles but pointed me toward Carson River Road, which gave me miles of shady riding with next to no cars. Exactly what I needed! I popped out on 88 and rode a bit more to get to Crystal Springs campground, which was all but deserted.
Lessons learned from my first day: (1) Altitude sure does weird things to your body; (2) always take extra water; (3) when bike touring, you will always depend on the kindness of strangers.