One more comment about the Moose Lake brewery: they have probably the best nut brown ale I've ever had. Just don't feed the loudmouth and you'll have a great time.
We had a killer breakfast at the lazy moose: wild rice + mushroom omelette, along with wild rice and candied pecan pancakes. 6 thumbs up.
As we headed north along more glorious paved bike path, the weather got cooler and the terrain got a bit more mountainous. By the time we got lunch in outer Duluth, it was downright chilly.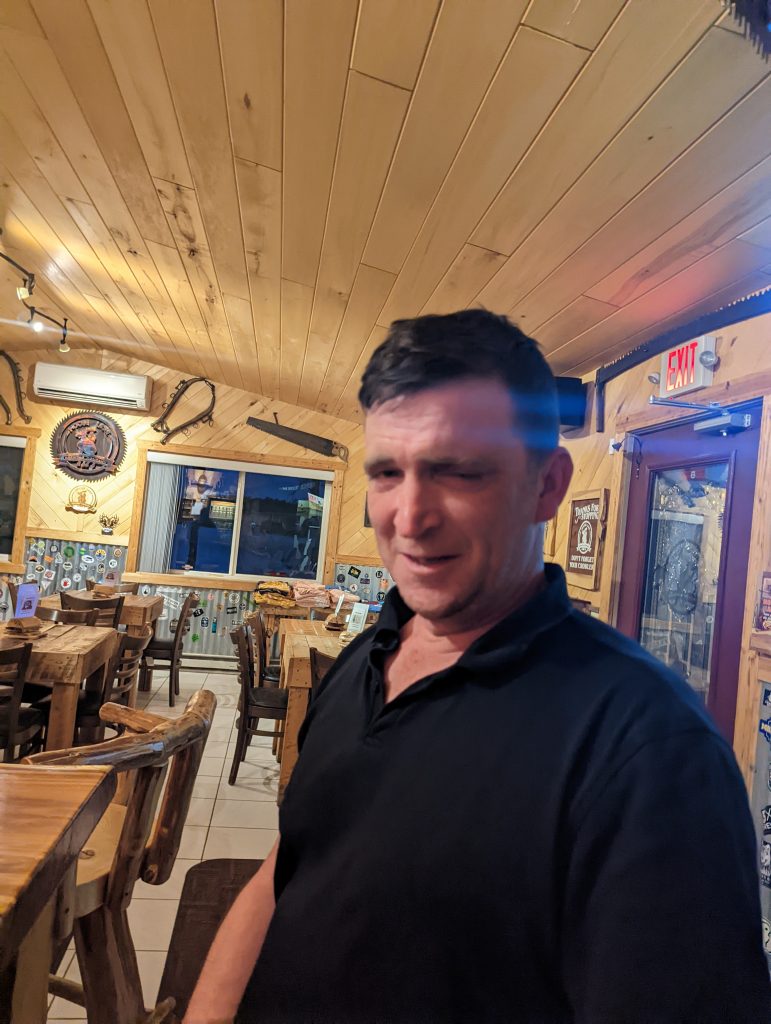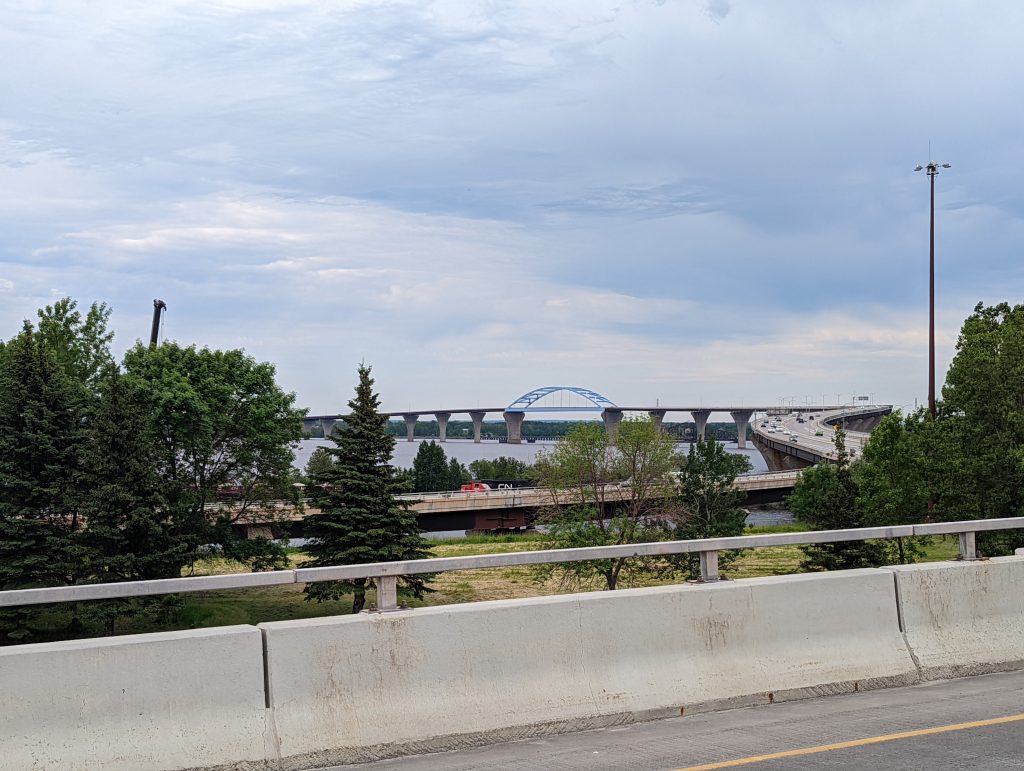 We got the red carpet treatment at the Thirsty Pagan brewery in Superior. Lots of good advice, and the owner even gave us free bike jerseys.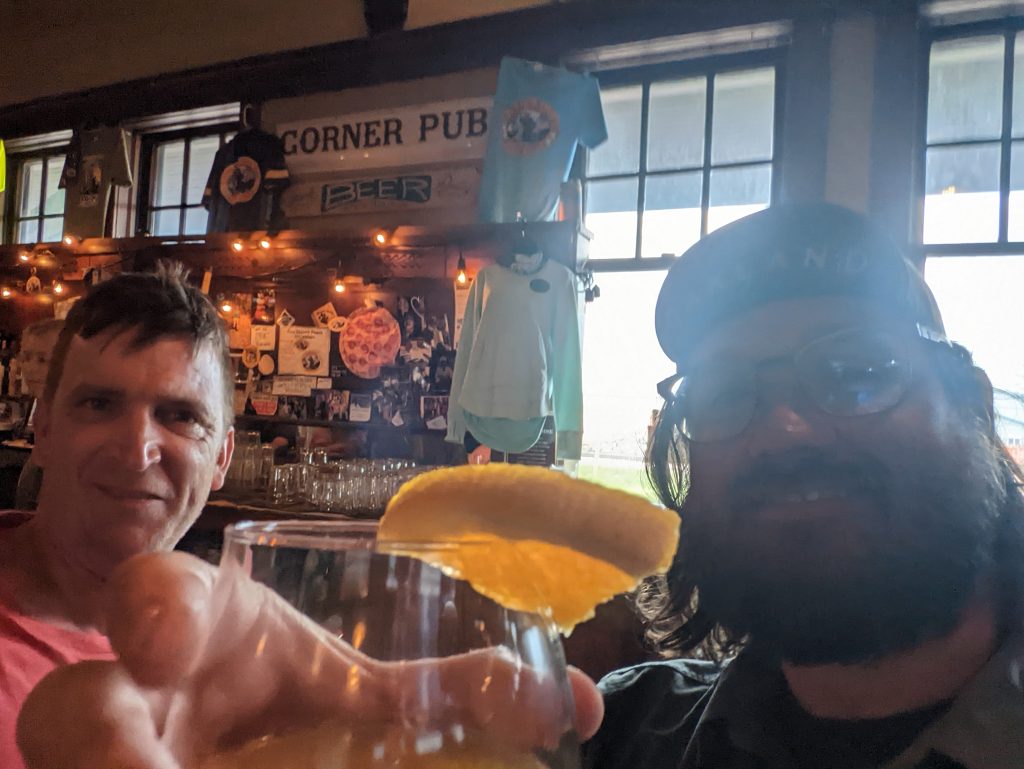 I celebrated our entry into Wisconsin by making a bee-line for some Culver's frozen custard – it's no Strickland's, but it's pretty dang good. Had a wet ride to a state park and nestled down for the evening.
more to come!