Wednesday
Another breakfast buffet at the Bryce canyon lodge, then back on the road!
Did a short hike to mossy cave – the cave was meh, but there was a gorgeous waterfall
Beautiful riding through small towns, then lunch on a river
Had a good 12% grade to climb – slow and steady!
Amazing looong descent into Escalante.. Saw a bear!
Had dinner and camped at the bicycle touring Shangri-La, Escalante Outfitters: great food, draft beer, a gear shop, and (cheap) camping with showers and laundry! This place is amazing!
Good conversation and music by the fire with some fellow travelers
Attempts to repair my brand new air mattress have only made it worse… Did not sleep well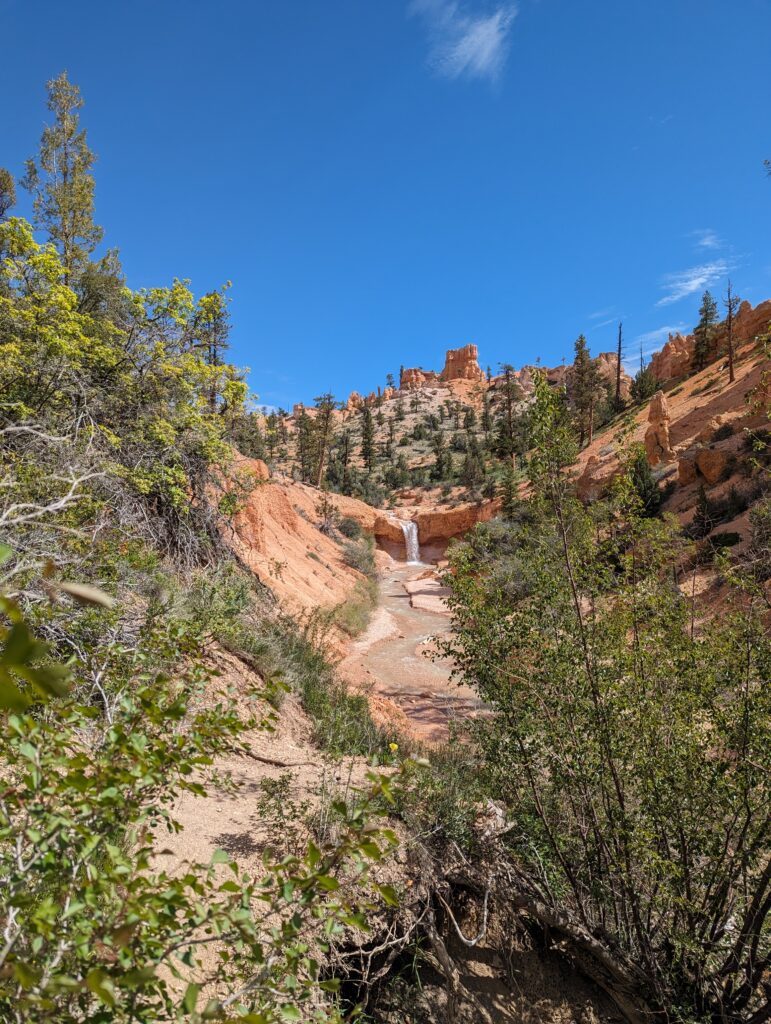 Thursday
Great breakfast at Magnolia's – their carmelitas are delicious!
Headed out of town, but progress was delayed when Anton got a flat that resulted in five repair attempts using three tubes… Frustrating, but always a part of the journey
Bombed down a gorgeous set of switchbacks into the Escalante River canyon. Took a dip in the river and then began another series of 10+% grade climbs
Andrew broke a spoke – I road-trued it the best I could
Arrived in Boulder, and decided to once again skip the Burr Trail (a cool back road through a slot canyon) because we were getting tight on time.
Camped next to a creek outside of town – more delicious camp curry for dinner with fresh turnips
Finally fixed my air mattress – so good to get a full night's sleep!