What a great couple of days we've had!
We left the Titisee and, after a steep climb, had an amazing ride down the mountains through the black forest – almost entirely on bike paths! We stopped in Todtnau for lunch, and noticed they had a luge ride down the side of a mountain slope – we weren't gonna pass that up.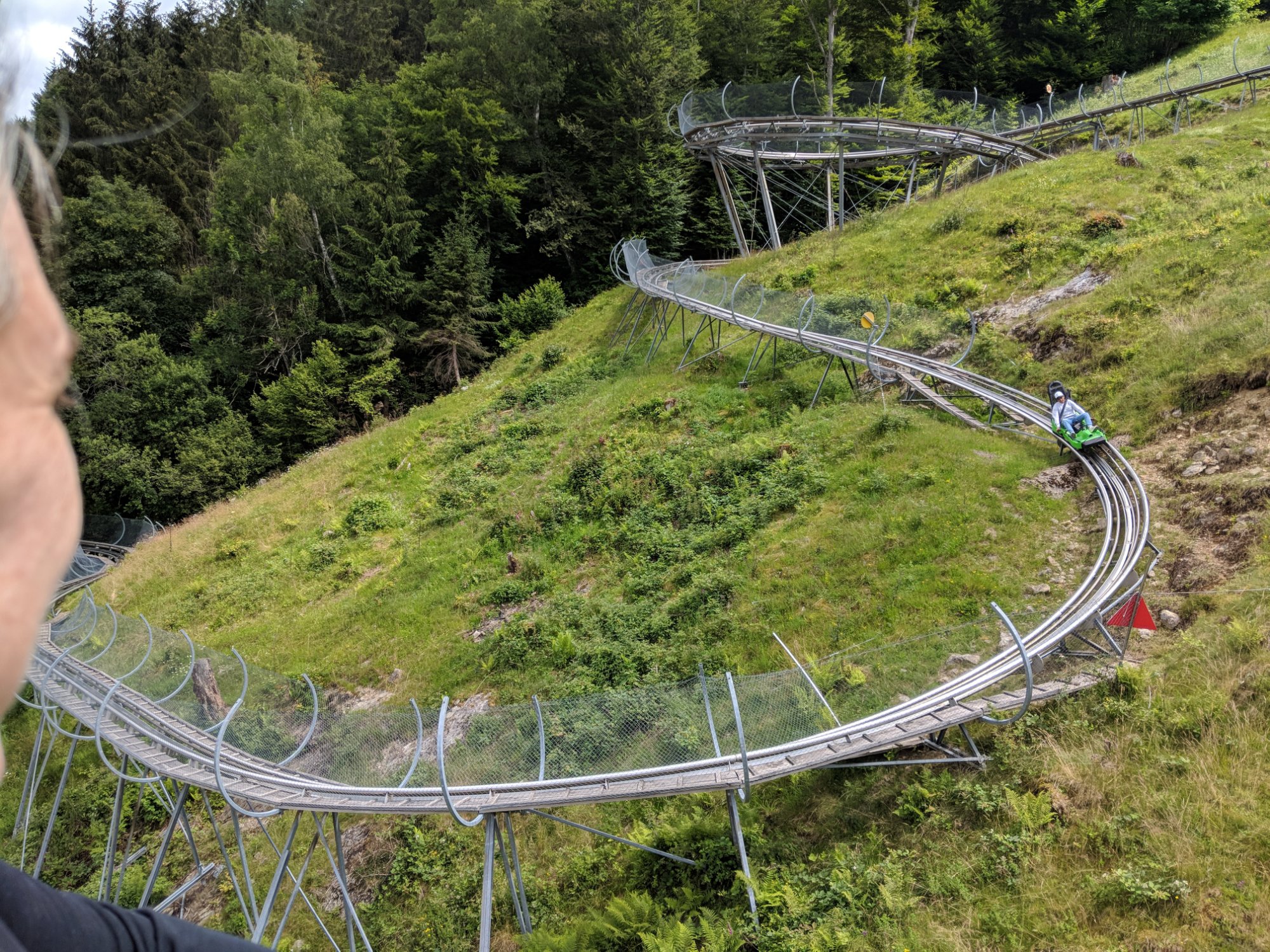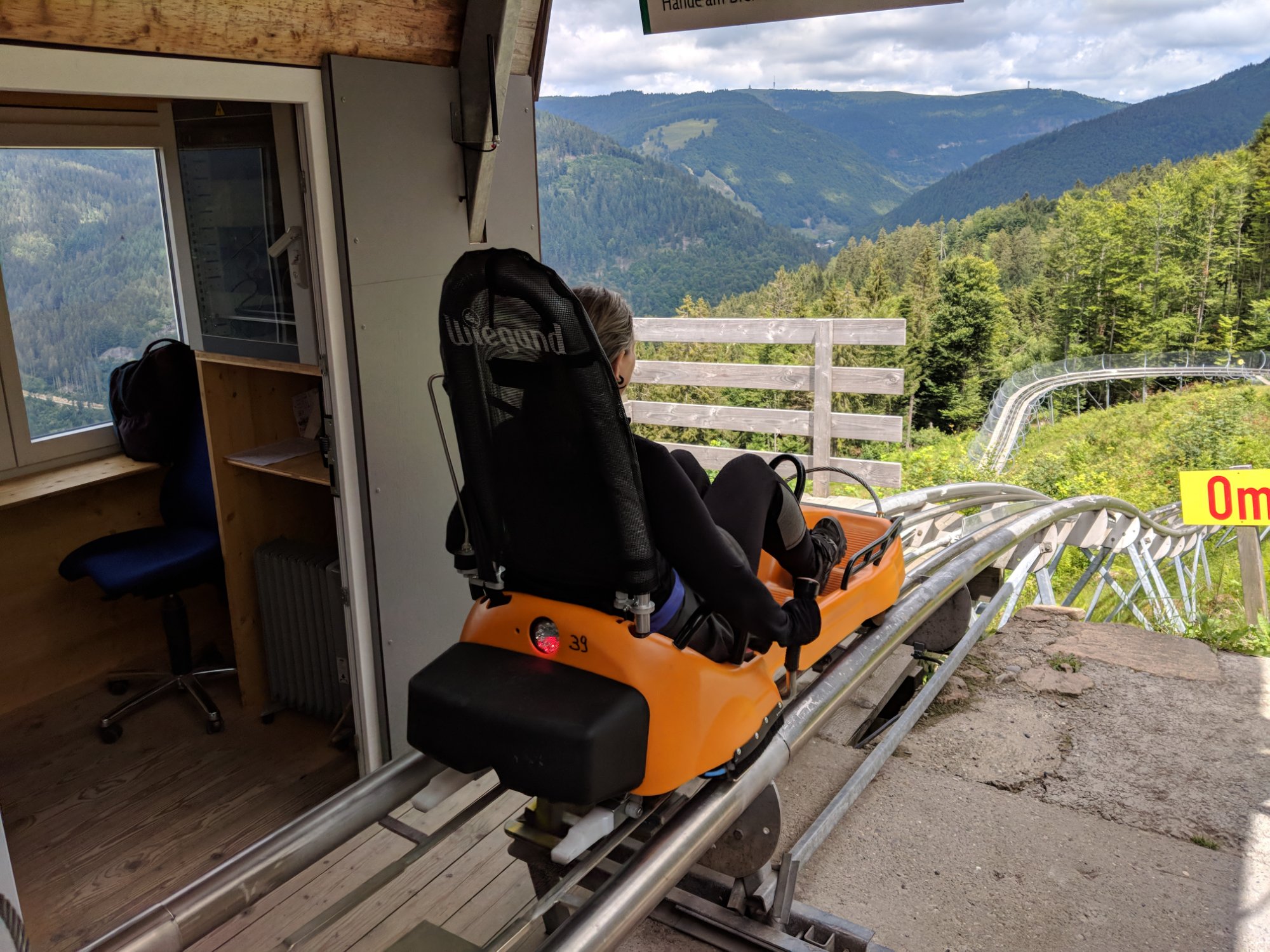 We met back up with the Rhine and kept skipping back and forth between Germany and Switzerland. We stayed at a beautiful guest house overlooking the river, with our own private deck. 70 Euro, including breakfast!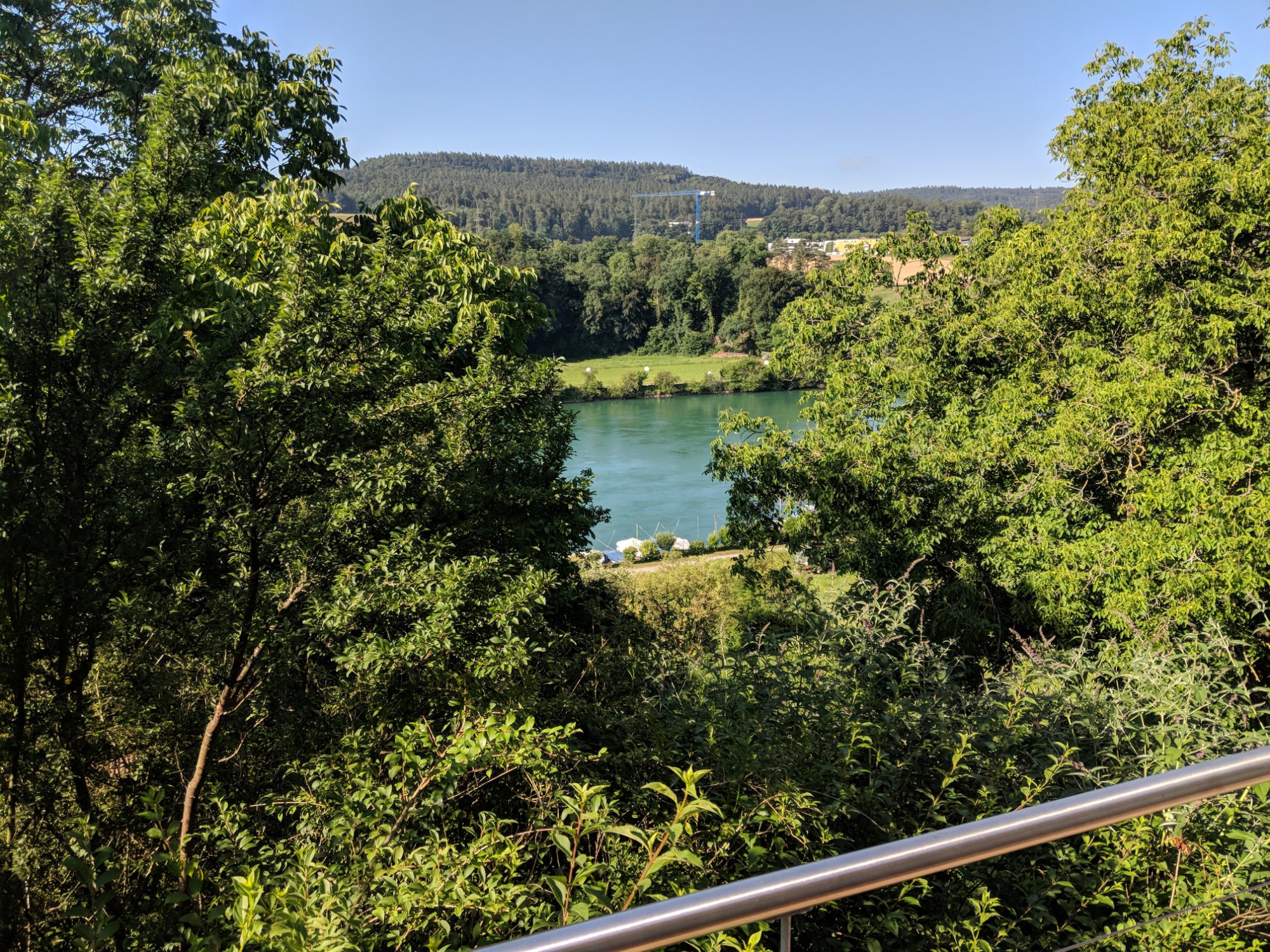 Erin needed a rest day, so we used the Swiss rail system like a warp whistle from Super Mario Bros. 3 to bounce ahead to the next level, which in our case turned out to be Konstanz on the Bodensee (and not a land of water, pipes, or giant turtles). On the way we got to see the biggest waterfall in Europe, the mighty Rheinfalls.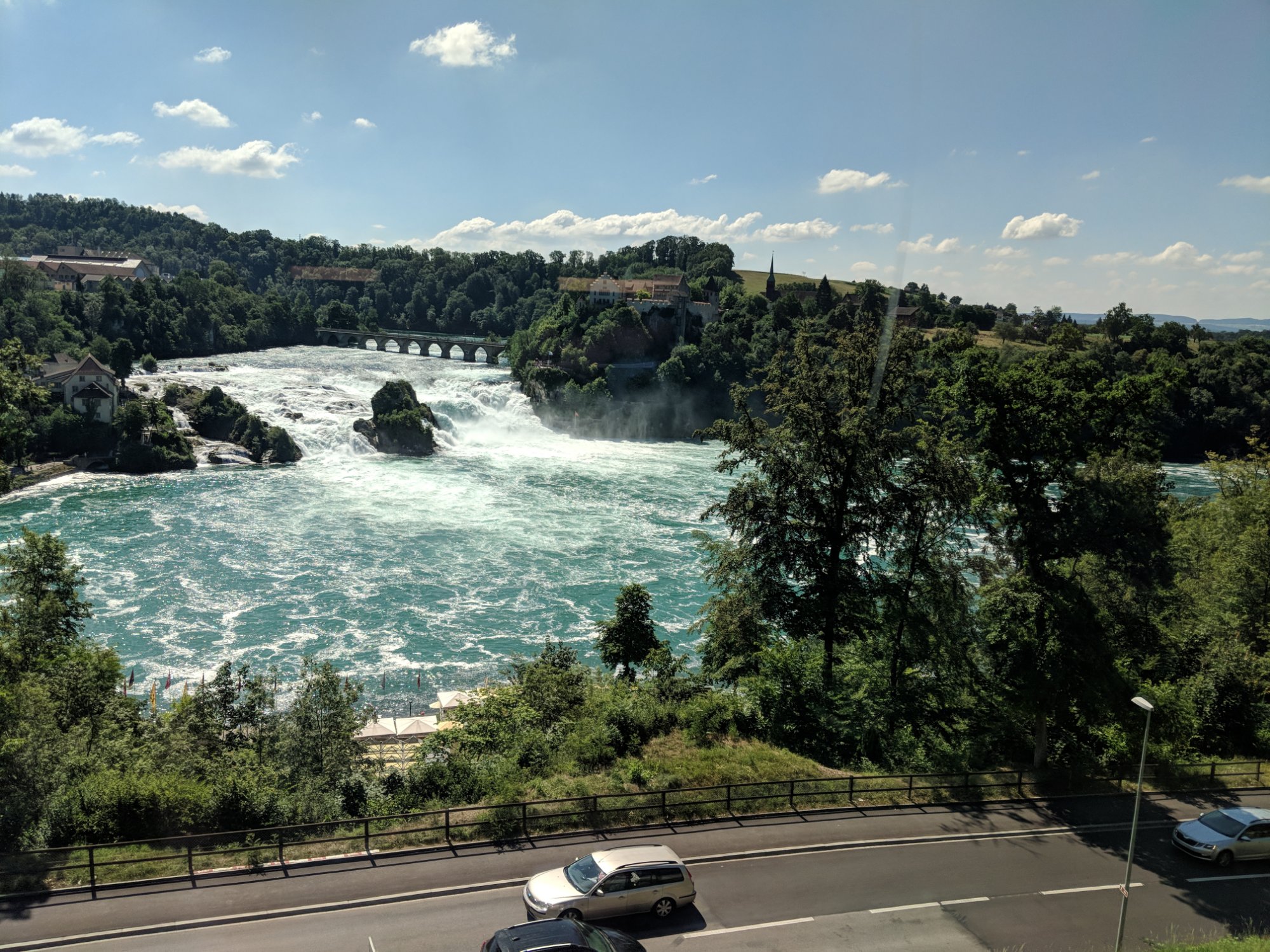 We had a pleasant ride along the Bodensee – I thought it would be like Tahoe, but was a bit more like Erie. Then, we veered south and followed the Rhine into the Alps! We briefly passed into Austria, and camped in Lichtenstein, bringing the number of countries we've ridden through on this trip to seven!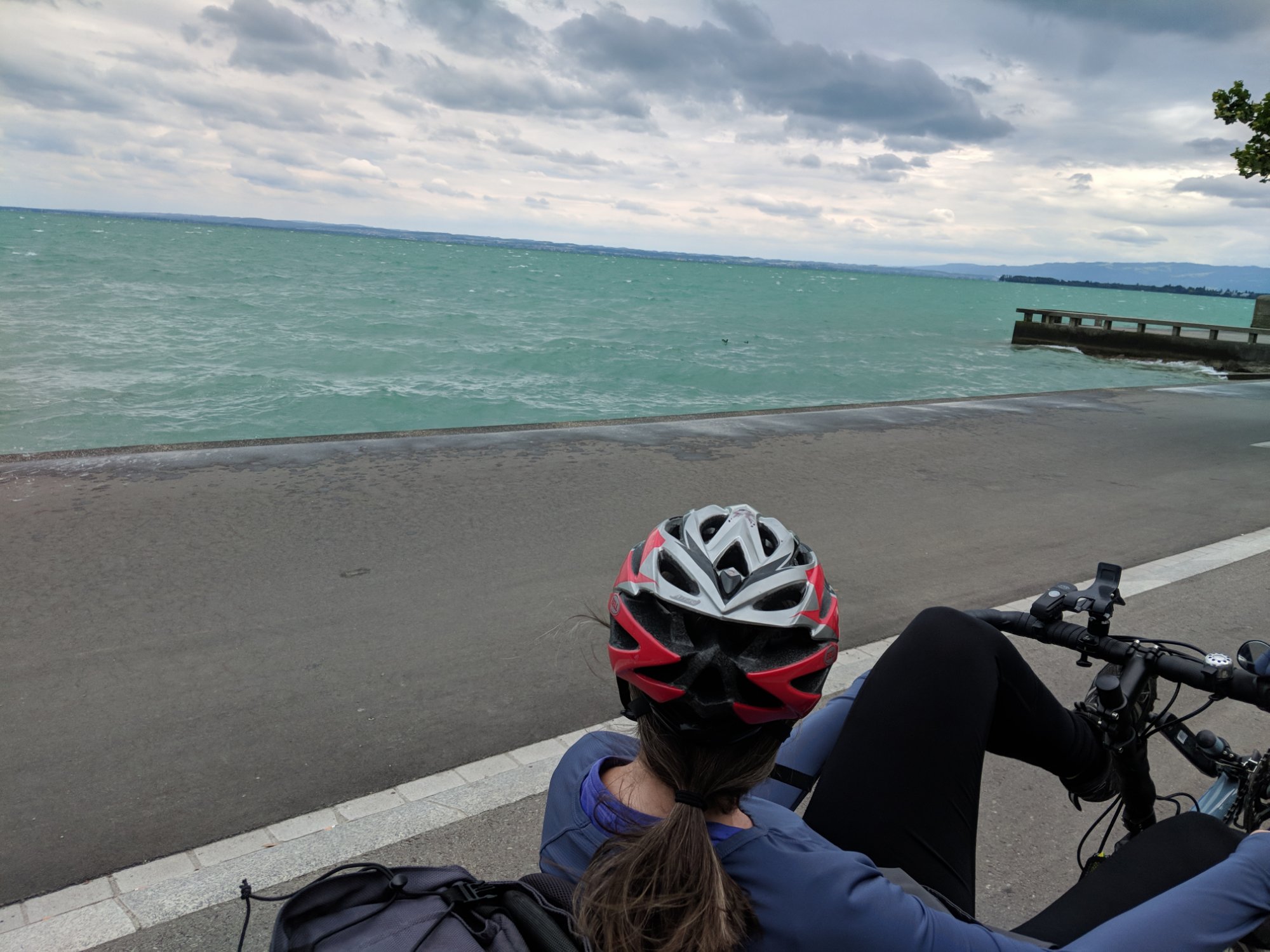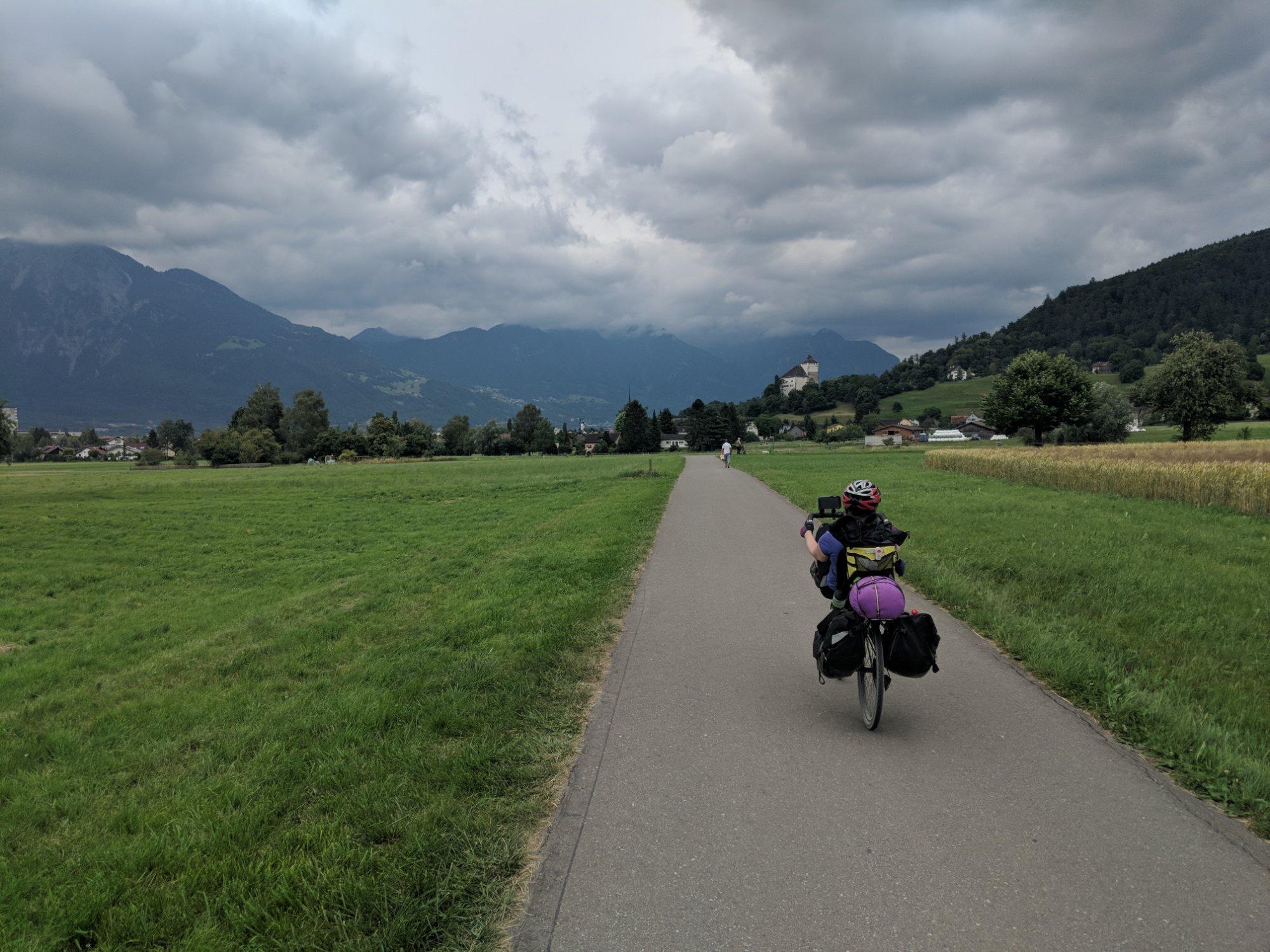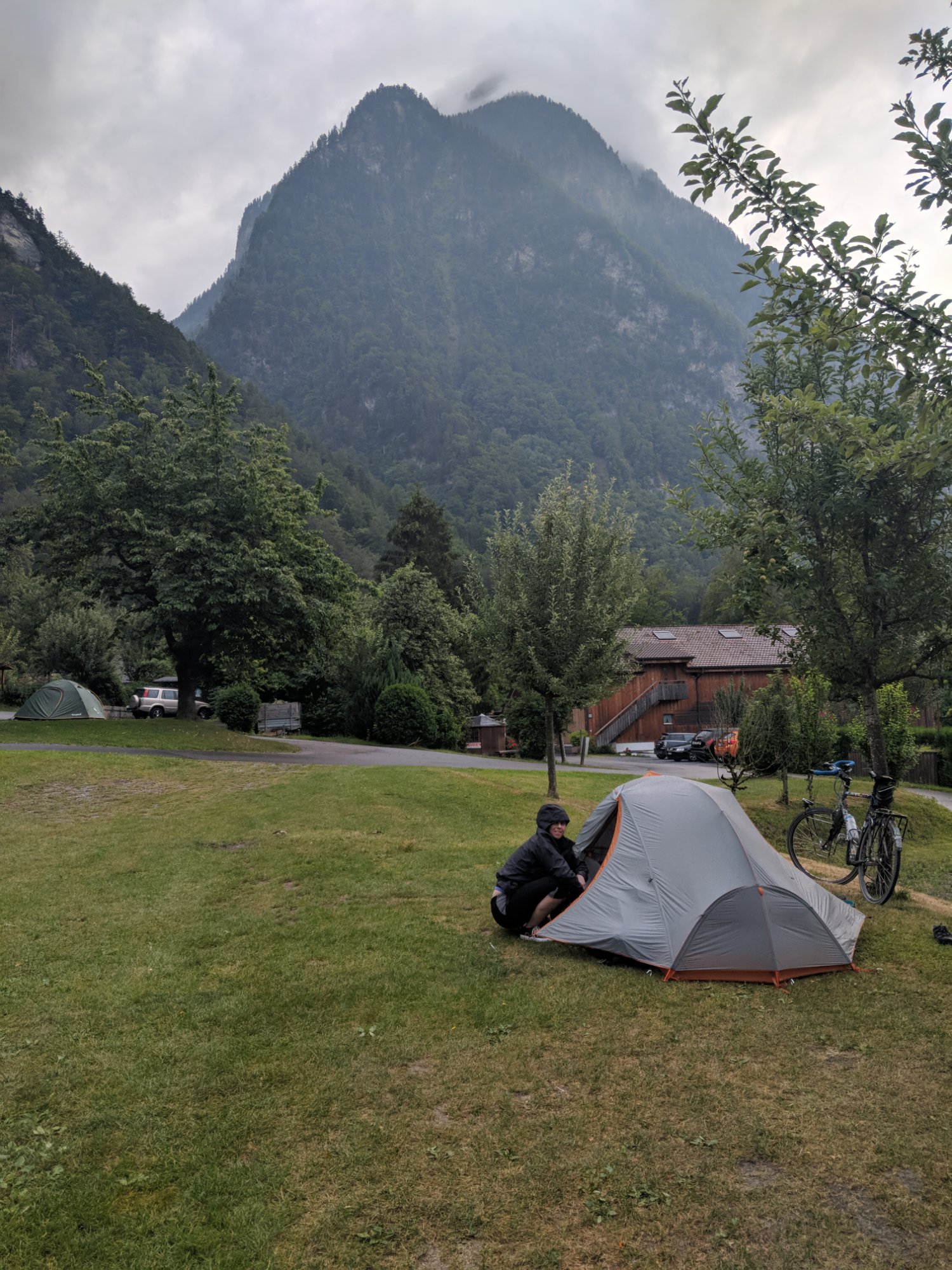 Today had been absolutely stunning as we've made our way along smooth bike paths with towering mountains on either side – the Alps are steep! Tomorrow, I'll going to try to make it over our first pass – it'll be about 5000 feet of climbing from we are camping, so we'll see how it goes!