Strasbourg was a much bigger city than I had thought, and we had to get a hotel because the nearby campsites were totally full. Still, the cathedral was pretty impressive!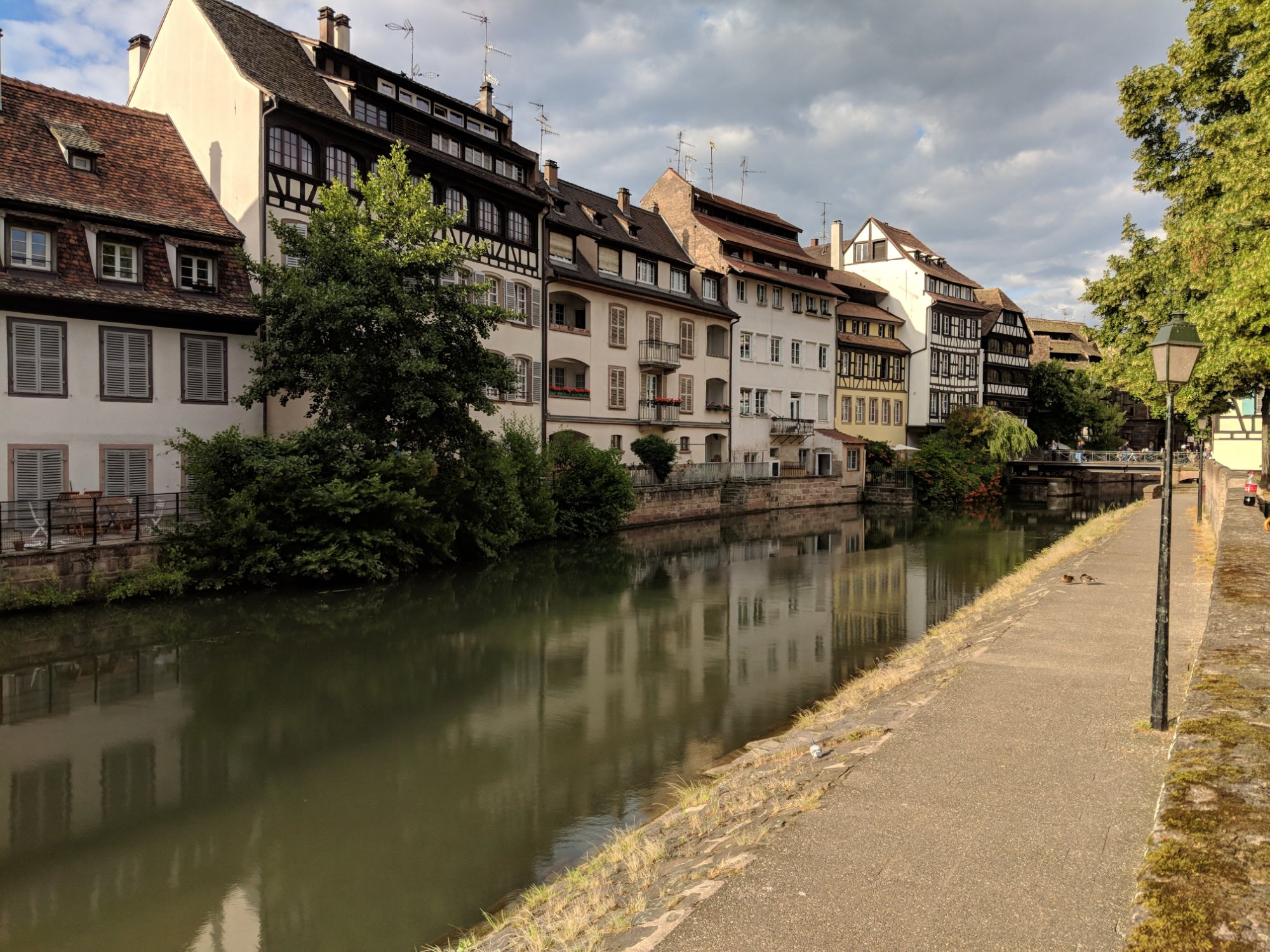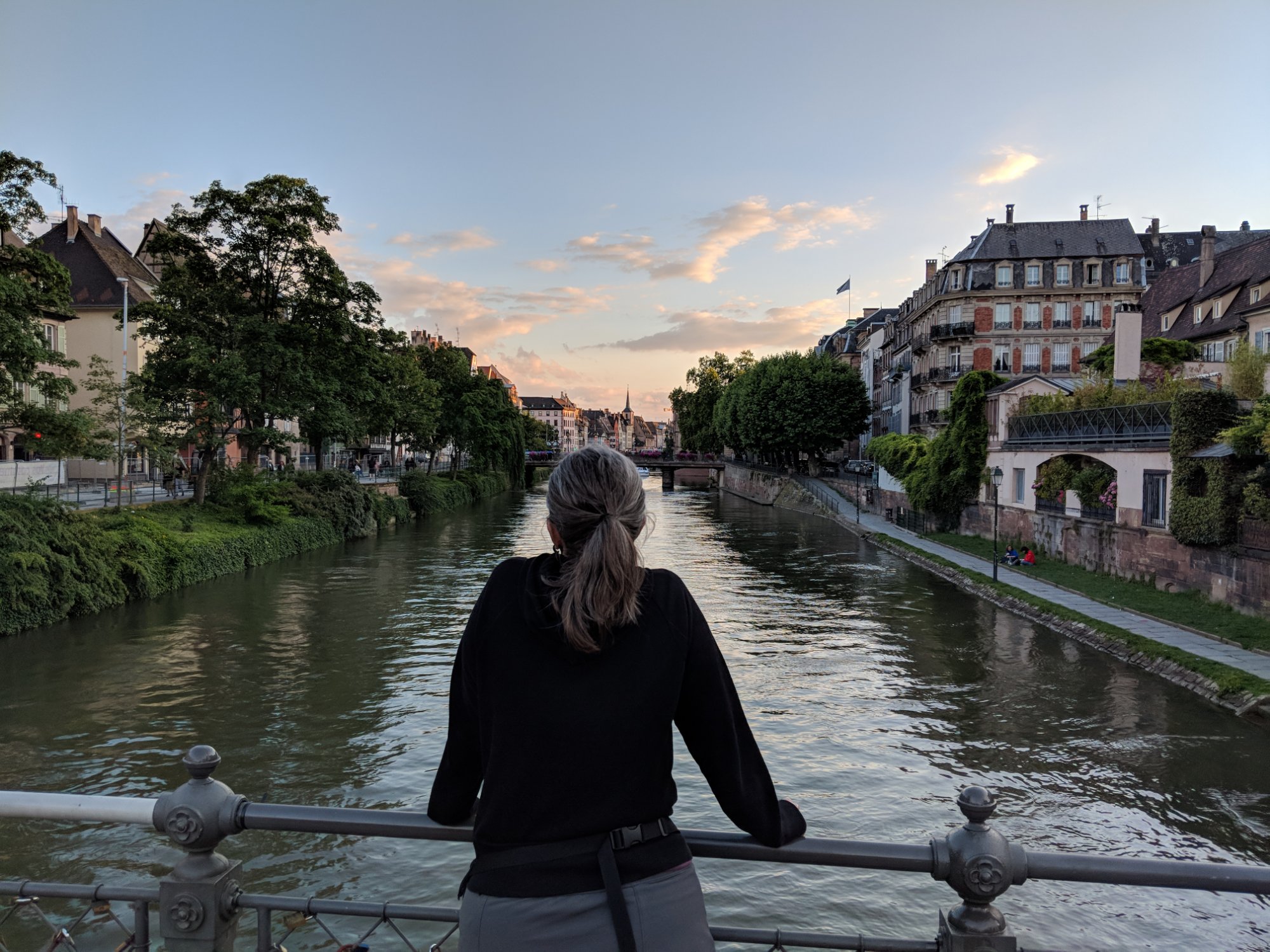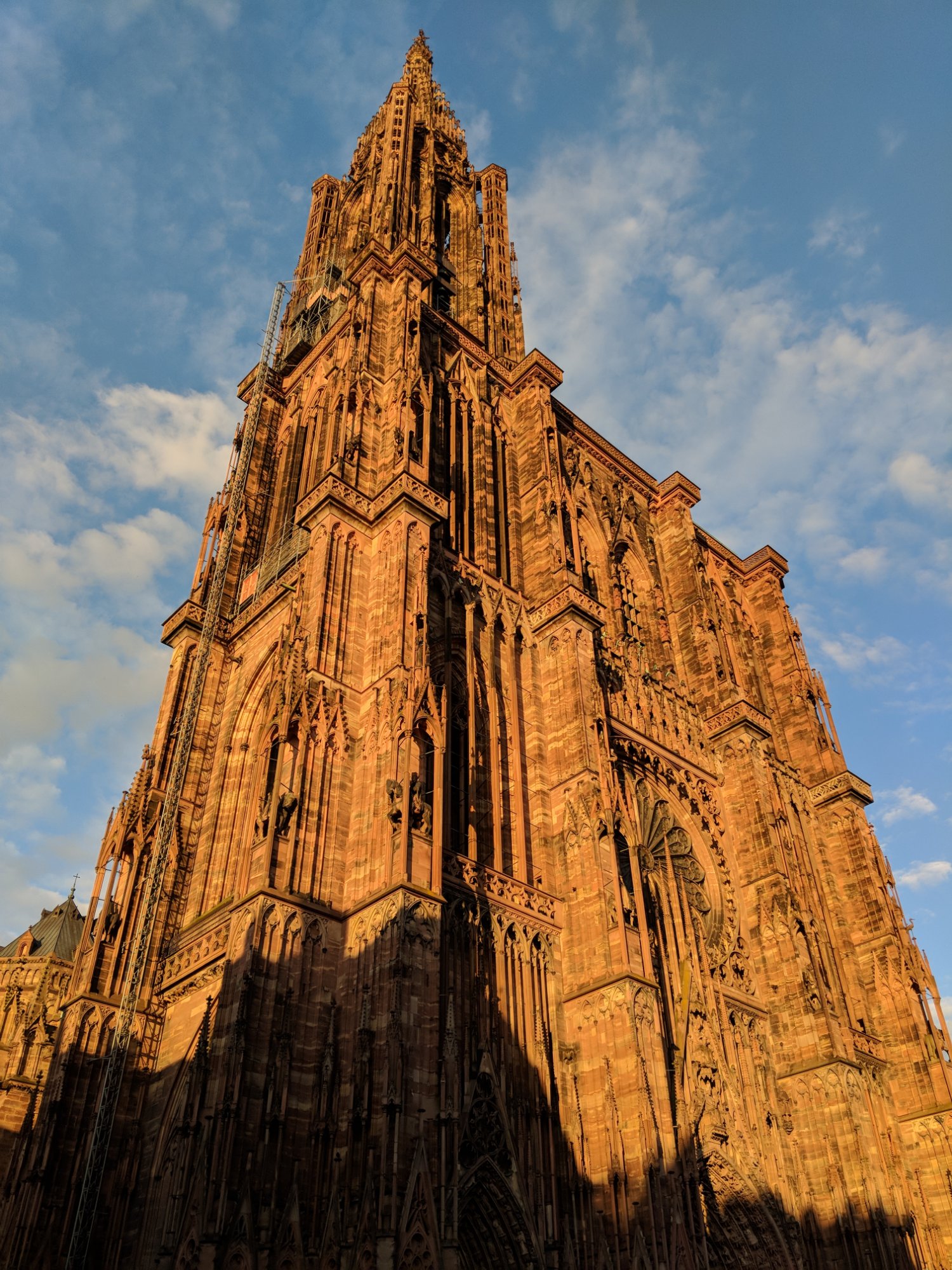 The next day was much nicer: we rode about 20 miles across the border and then got a cheap train day pass to get to Freiburg in the early afternoon. We found a very nice campground just a few minutes away from the city center, and dropped our stuff there before heading back into town. As it happened, it was the day of the Freiburg Pride parade AND the day Germany was playing Sweden in the World Cup, so there were huge crowds everywhere, some wearing rainbow capes and others with black-red-gold face paint.
Freiburg is a really cool town, with a stream running everywhere through the old city, cobblestone streets and alleys, and a huge cathedral. It's also in a valley in the middle of the Black Forest, so when you look up you see thick forested hills everywhere off in the distance.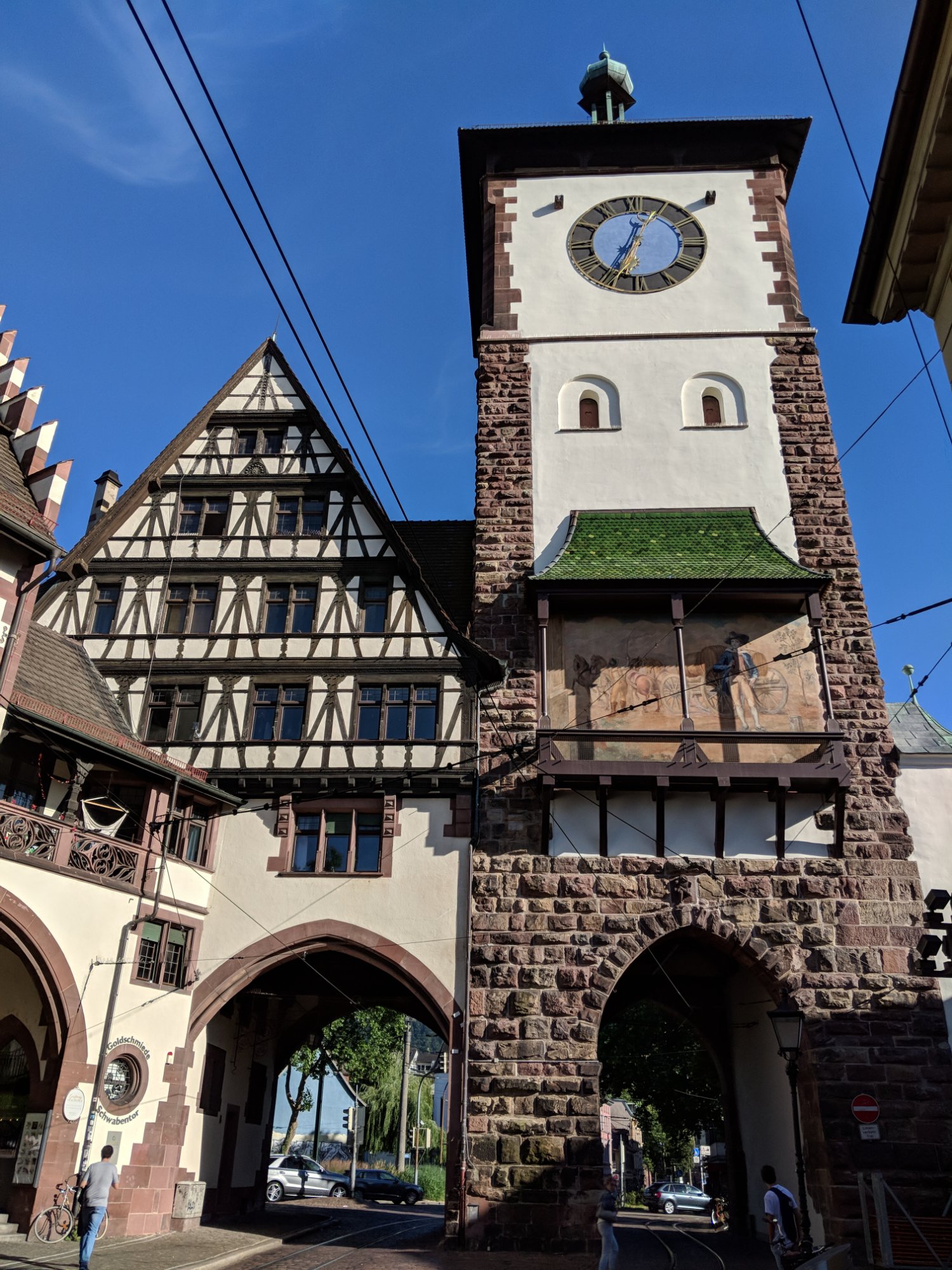 We ended up in a beer garden to watch the people watching the game, projected on a big screen, and everyone went insane when Germany got a winning goal in the last minute of overtime.
Today we had our first tough day of climbing, as we went into the Schwarzwald. It was a super steep climb for miles, so we didn't get very far – but we found a great campground on Lake Titisee, with its own little restaurant and even paddleboats to rent. Tomorrow is another hard riding day, and then it's back to flat cycle paths along the Rhine.