Wednesday
Said adieu to Hugo and goodbye to Ben. Had a long conversation with the owner of the small store about the various habits of bike tourists
Headed back out into the lonely desert – 83 miles to the next town!
Crossed into Utah! 2 states down, 3 to go
The landscape changed to become more deserty – saw our first cactus!
Found a great little place to camp at the top of a pass. Andrew cooked up some gourmet tortellini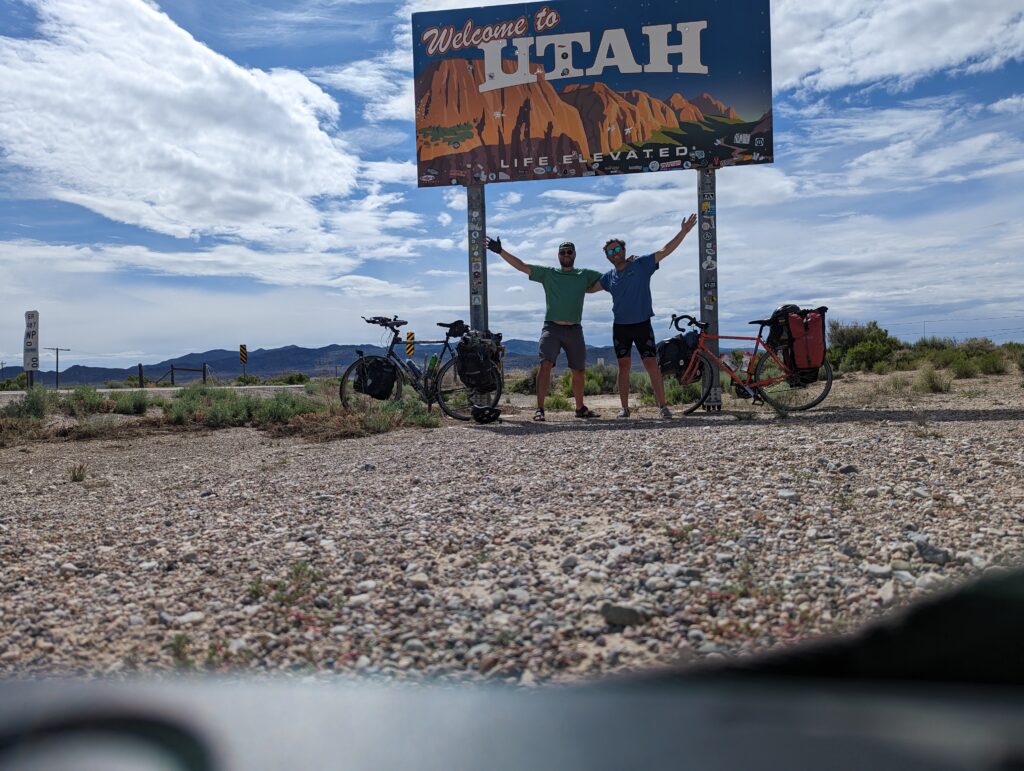 Thursday
Bombed down the hill, and back up over the next pass to reach the next town, Milford. Grubbed down at a diner – excellent milkshake.
Continued on into a headwind through farm country to Minersville. Stocked up at the little grocery store
Camped at the county park on a lake. Too windy and chilly to swim though. The skies cleared up just at dusk for a gorgeous sunset. Went to sleep to the sounds of a girls youth group singing Mormon campfire songs
Friday
Headed back into Minersville for fresh donuts at the store, then climbed another long pass heading out of town
Even longer descent on the other side.. The miles flew by
As we approached Cedar city (in the rain) we were suddenly thrust back into land of race car ya-yas. The route into town was a stroad packed to the gills with diesel trucks hitting us with every puddle.
Had Indian food for lunch – a nice change from the burgers and pizza we've been having – and then checked into a hotel for a nice long rest day while we waited for Alice and Anton to arrive
Went to a fancy woodfired pizza place with good draft beers for dinner, then got gourmet brownies and ice cream for dessert. Back to the hotel where we slept in until checkout – glorious!
Saturday
Ate the motel breakfast, then spent the morning on a wild goose chase visiting every sporting goods store to find a new sleeping pad (my many attempts to patch mine have been unsuccessful). Unfortunately, none of the shops had good options
Checked out the Cedar City farmers market – had prickly pear lemonade
Met Alice and Anton at the car rental shop – now we are four bums!
While shopping for provisions, got a call back from a gear shop and was able to get a new sleeping pad! Gear Fool in Cedar City is a great little shop – they opened up just for me to swing by… Even offered to ship my old pad to my house!
We then headed out on the long, 20 mile, 4000+ foot climb up to Cedar Breaks National Monument. Found a great little campground 12 miles up the road, and ended the day with curry and beers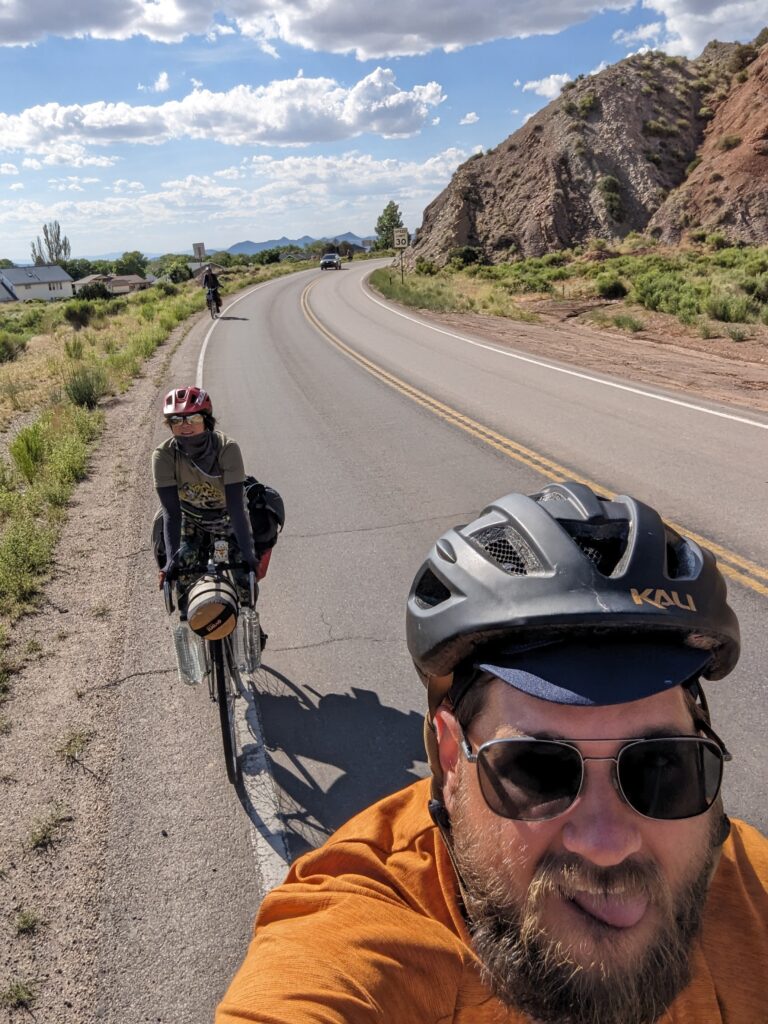 More to come….!